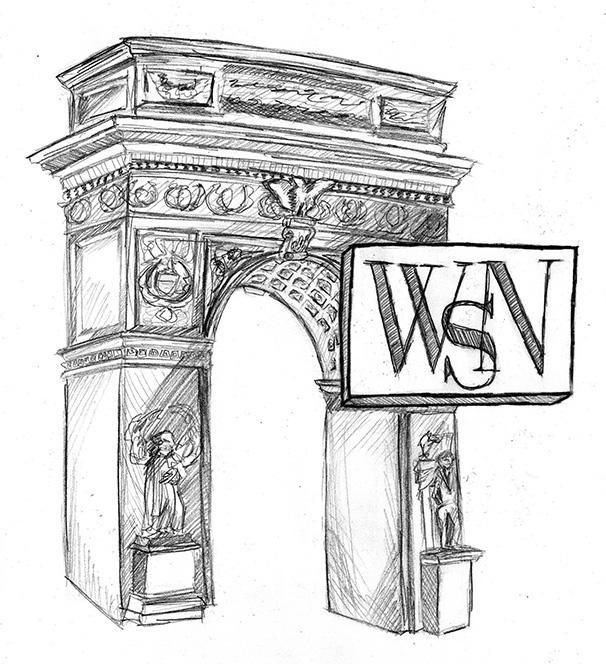 In his interview with university-wide publications, Andrew Hamilton was poised to set the stage for his coming presidency. The former Vice Chancellor of the University of Oxford took the opportunity to stress his dedication to the faculty of NYU and prioritized a reciprocal relationship between the faculty and the administration — a move nowhere to be found in the Sexton playbook. Student and faculty groups across campus still bear grudges against Sexton's indifference to their concerns. Hamilton's devotion to promoting a collaborative administration made important strides in bridging the gap between faculty and administrators that Sexton's tenure created.
Many of the frustrations that the NYU community had with Sexton's leadership centered on his lack of focus on the needs of the school community. Under his leadership, NYU expanded its hold on Greenwich Village with its NYU 2031 plan, as well as creating the global network it maintains today. However, the Sexton administration also presided over skyrocketing tuition, wore down the trust between the school and the community and incited a number of controversies about the administration's treatment of students and faculty. Whether or not he was as earnestly committed to the university as Hamilton assures, Sexton did not inspire confidence in the faculty that he had the university's greater interests at heart.
Contrast with Hamilton: he insists not only on continuing to work on chemistry research within the department, but also on listening to faculty concerns and involving committees of professors in the administrative process. His remarks served as an immediate counterpoint to the Sexton administrative approach that so much of the schoolwide community was sick of — he promises to be a president who puts the faculty first.
But in order to keep this promise, Hamilton must deal with the long list of grievances that Sexton left behind. It seems questionable to expect a faculty-driven university when more than 5,000 of the 7,000 professors at NYU are not tenure-tracked and lack the job security they need to do good work for the university. Bringing the fractured faculty into the fold of the university would be a step in the right direction. Additionally, Hamilton has yet to address the 2031 plan, despite it being widely contentious among faculty. On this matter it is crucial that Hamilton avoid Sexton's failure to take community concerns into account.
Rhetoric is not policy, but it does set expectations, and it seems that Hamilton has crafted a clear message. The new president has not explicitly disavowed the actions of his predecessor, instead opting to set forward a vision of a future made brighter by close collaboration between the administration, faculty and students. Hamilton is hopeful, but he will need to make good on his optimism for the university. We have heard hollow promises before — what we need now is action and accountability.
A version of this article appeared in the Monday, Feb. 1 print edition. Email the WSN Editorial Board at [email protected]