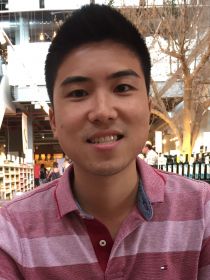 Despite the backlash from some alumni after a name change last fall, NYU's Tandon School of Engineering remains committed to honoring its alumni. The school recently announced Leonardo Yoshiaki Abe as the winner of its newly-created Donald J. Murphy memorial scholarship — a scholarship designed to honor the legacy of Murphy's work as an educator in civil engineering.
NYU alumnus Donald J. Murphy received his bachelor's and master's degree in civil engineering at the formerly known Polytechnic Institute. He also studied geotechnical engineering at Harvard University and many other institutions. Among his titles as an educator, Murphy was also the vice president as well as a partner at Langan Engineering & Environmental Services. In early 2015, Langan chose to honor Murphy two decades after his passing by creating a scholarship administered through the Deep Foundations Institute.
Executive vice president of Langan Engineering Rudolph Frizzi sits on an educational trust board for DFI and brought the idea to the board's attention as well as offered an initial sum for the fund that would support three scholarships honoring three past employees including Murphy.
Professor and department chair of Civil and Urban Engineering at Tandon Magued G. Iskander has had a longstanding relationship with the firm Murphy was employed with.
"Seven students applied, we sent the information to the Deep Foundation Institute," Iskander said. "The Deep Foundation Institute together with the donor picked [Abe]."
Abe, a master's degree student in the Department of Civil and Urban Engineering, was elated to win the $5,000 annual scholarship and said he owes it to his thesis supervisor professor for recommending it to him.
"It was a pleasant surprise, and I am extremely honored to be selected," Abe said.
Iskander also said he acknowledges the importance of this scholarship and its impact for Tandon and its students.
"It provides the students with some kind of recognition that what we do is important," Iskander said.   
Executive Director of DFI Theresa Engler said Langan Engineering and Environmental Services stressed that Murphy was very interested in the environmental engineering side of the business and that Abe's passion made him a perfect candidate for the scholarship. In fact, Abe recently completed an internship with Massachusetts Department for Environmental Protection and wants to use his skills to effect change with environmental issues.
"They [Massacchusetts Department for Environmental Protection] are very focused looking for someone who is interested in the environmental aspects of the civil engineering profession," Engler said.
Abe believes his past experiences — both academic and professional — were key to winning the award. As far as the impact this scholarship will have for Abe, he said that the scholarship will help with his educational expenses and books.
Not only has this scholarship impacted Abe, it has also impacted the Deep Foundation Institute. Engler said this scholarship has had a direct influence on DFI by giving the institute a connection to additional students they didn't have before.
"It gave us an opportunity to not only help students there but let them know who Deep Foundations Institute is and what our educational trust does," Engler said.
Email Imani Johnson at [email protected]