Five snacks for when Thanksgiving isn't soon enough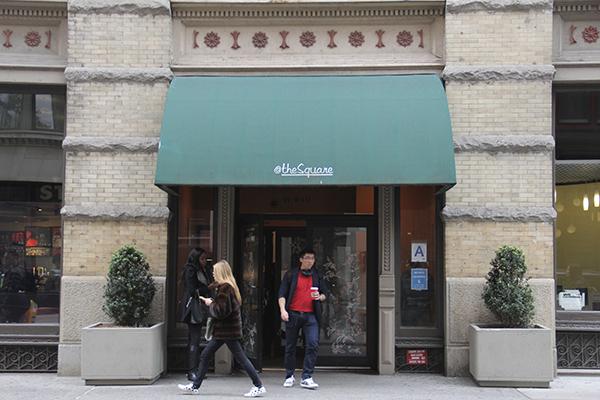 Thanksgiving — and NYU's Thanksgiving Recess — are just days away. Those who cannot bear to wait might not be able to get out class any sooner, but you can enjoy the tastes of the holiday now at these
local restaurants.
Momofuku Milk Bar's Thanksgiving Croissant
The bakery well loved by NYU students and New York City residents alike has brought its popular Thanksgiving croissant back once again. The innovative treat consists of a homemade, stuffing-flavored croissant filled with turkey, gravy and cranberry sauce. The croissant costs $7, but the option to upgrade for $3 to a meal with a side and drink is the perfect way to squeeze some holiday spirit into even the busiest of schedules. The Thanksgiving croissant will be available until the end of November.
New York Burger Company's Thanksgiving Turkey Burger
New York Burger Company's Thanksgiving burger is ideal for those looking for a taste of home with a twist. Only $9.79, this year's version of the restaurant's annual treat features a freshly ground turkey patty topped with maple sweet potato mash and cranberry orange chutney. The Thanksgiving turkey burger will only be available until Dec. 3.
White Castle's Thanksgiving Sliders
At only $1.69 each, White Castle's Thanksgiving sliders are a fantastic way to experience Thanksgiving on a budget. The miniature sandwich chain has unveiled three Thanksgiving combinations this season: the Bistro Turkey Slider, a turkey burger accented with tangy bistro sauce; the Turkey Dinner Slider, a turkey burger topped with sweet potato waffle fries and cranberry sauce; and the Cranberry Turkey Slider, a turkey burger with cranberry sauce. Although it has not been announced exactly how long the sliders will be on the
menu — they are advertised as "for a limited time only" — you should hurry in now to get one before they are gone.
Carve's Thanksgiving on a Roll Sandwich
With free delivery until 4 a.m., Carve offers a casual Thanksgiving experience from the comfort of your own dorm room. Their Thanksgiving on a Roll Sandwich is a classic combination of holiday favorites. The $9 sandwich has rotisserie turkey, apple stuffing and Carve's special cranberry mayonnaise on a ciabatta roll. The sandwich is available
year round.
Starbucks' Holiday Turkey & Stuffing Panini
Starbucks' Thanksgiving themed sandwich would make a festive complement to your next drink from the chain's holiday menu. The panini features sliced turkey breast topped with cranberry herb stuffing and gravy all toasted on foccacia bread. Although the chain has not released an official date for when the panini will leave stores, it is assumed that it will disappear along with the red cups in the new year.
A version of this article appeared in the Nov. 23 print edition. Email Taylor Nicole Rodgers at [email protected].