NYU addresses concerns about the inclusion of students of color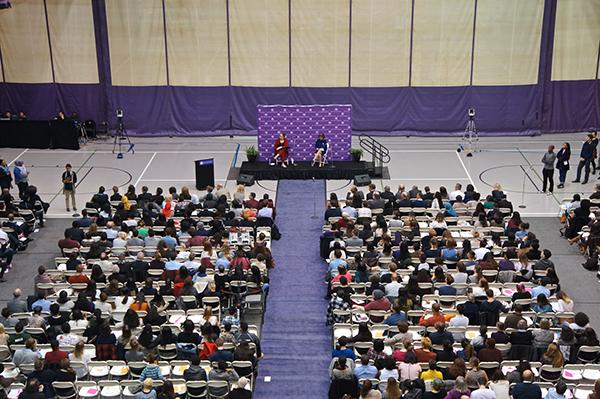 Facing pressure to create a more diverse and welcoming environment for students of color at NYU, John Sexton announced plans to scale up resources for the Center for Multicultural Education and Programs in an email on Thursday afternoon.
The email was sent to members of the NYU community as a follow-up to Wednesday's discussion about diversity on college campuses, in which students aired their grievances about NYU's perceived lack of action in the conversation about race.
Sexton's email stated that the university would immediately increase staffing and double the funding for CMEP. Sexton also said the university plans to move forward with development of what he called a "serious diversity training program," something many students said the university lacked on Wednesday.
"It is a message that too often in the past has gone unheard; it requires attention, action and change," the email reads. "Yesterday's event wasn't the start of the discourse about race, justice, fairness, inclusion, and community at NYU; it certainly won't be the end."
At Wednesday's talk, the students of color at NYU circulated a list of demands for NYU to address their needs, encouraging other students to add to the list before Dec. 1, at which point it will be brought to the administration.
The list included the formal recognition of the Black and Brown Coalition at NYU, more available data on the internal racial dynamics at NYU, a reflection on the university's role in gentrification and how to combat it, and a continuing dialogue with the Black and Brown Coalition.
The full text of the demands can be viewed here. Other plans on the part of the university include the creation of a committee on diversity and an ongoing dialogue between the the Dean's Council and members of the NYU community to foster a welcoming environment for all students.
Email Alex Bazeley at [email protected]