Whole Foods to launch chain of affordable stores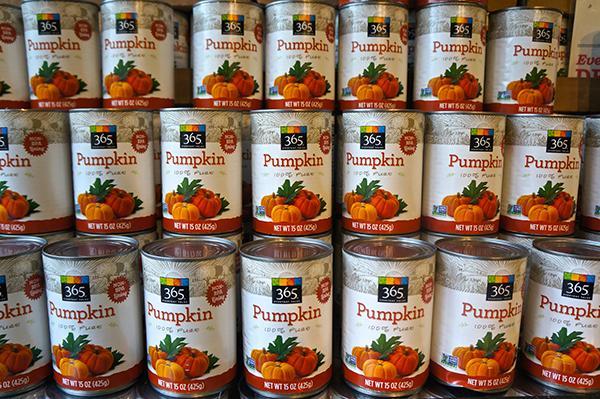 Last week, Whole Foods officially announced its plans to launch a chain of smaller, more affordable grocery stores called "365 by Whole Foods Market."
Jeff Turnas, president of 365 by Whole Foods Market, said in a press release the stores will offer a fun shopping experience without sacrificing quality.
"A modern, streamlined design with innovative technology and a carefully curated product mix will offer an efficient and rewarding way to grocery shop," Turnas said.
The name is meant to embody the idea of fresh, organic food being readily available 365 days a year, while also paying tribute to the Whole Foods "365 Everyday Value" brand.
Although no set date has been announced for the opening of one of the new stores in New York City, the eventual arrival of these chain stores will be good news for health-conscious NYU students who cannot afford to spend a lot of time or money on groceries.
Steinhardt sophomore Vivian Wang always opts for lesser known markets such as Sunrise Mart, a small Japanese supermarket in the East Village, rather than big brand name stores because of  better prices and fewer crowds.
"I know Whole Foods is great, but the ones in New York City are crazy packed compared to the ones at home," Wang said. "I am also a college student with a strict college budget, so I generally am not interested in buying, say, two carrots for $10."
Wang said, however, that she will be interested in the 365 by Whole Foods Market stores as long as the prices are lower.
CAS freshman Anshika Maheshwari also avoids shopping at Whole Foods due to its overpriced products.
"I can get what I want from other stores like Trader Joe's, where they sell great organic food for a lot cheaper," Maheshwari said. "I might start going to [365 by Whole Foods Market] depending on its location and prices compared to the grocery stores that I currently go to."
However, there are students who rely on their meal plan and are not interested in additional grocery shopping options, like Stern freshman Jennifer Kim.
"I don't have time to cook and I use meal swipes very frequently," Kim said. "I probably won't end up going to the new stores."
Tisch junior Kaitlyn Yiu also doesn't think the opening of new chain stores will affect how she currently shops for her groceries.
"I'll probably check it out once and give it a shot, but honestly I've gotten so comfortable shopping at Trader Joe's," Yiu said. "Also, I don't know if 'cheaper' means cheaper than the current Whole Foods or cheaper than other grocery stores."
The Public Relations and Public Affairs Manager for Whole Food Market's Northeast region, Michael Sinatra, was unable to give out any more information.
The first five 365 by Whole Foods Market stores are set to open in Los Angeles, Santa Monica, Portland, Houston and Bellevue, and the chain plans to open twice as many stores in 2017.
A version of this article appeared in the Nov. 16 print edition. Email Sherrilyn Ling  at [email protected]