Not going home for Thanksgiving? Make reservations now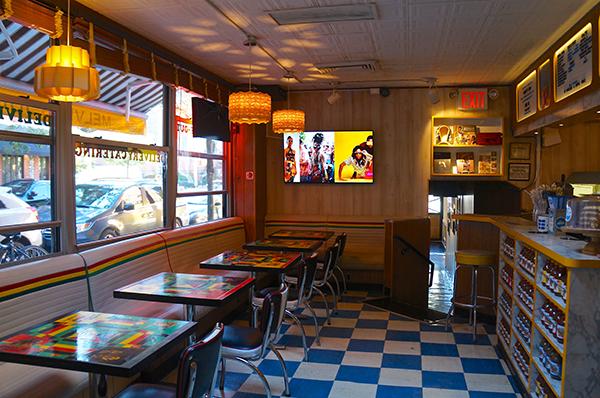 Those who can't make it home for Thanksgiving break should not fear for the quality of their holiday dinner. Some of the best restaurants in New York City are open for the holiday and offer everything from family-style turkey feasts to dinner cruises. Thanksgiving reservations fill up fast, so call one of these restaurants today to ensure that you don't spend Turkey Day eating take out.
Miss Lily's
Just three blocks from Washington Square Park, Miss Lily's is a Caribbean restaurant known for its elegant island-inspired comfort food. Miss Lily's  puts its own unique spin on the traditional Thanksgiving meal. Guests will be treated to a fusion of Caribbean flavors and traditional holiday fare. This year's menu includes sweet potato puree, callaloo cornbread stuffing and jerk-style turkey for $38 per person. If that sounds like your perfect Thanksgiving, act quickly — Miss Lily's is already taking reservations.
Bubby's
Those who hold the traditional values of Thanksgiving near and dear to their hearts will feel right at home at Bubby's. The restaurant, which claims to get its recipes from grandmas, will be hosting a family style dinner and donating a portion of its proceeds to the New York City Rescue Mission. Both the High Line and Tribeca locations will offer a prix-fixe menu costing $65 for adults and $45 for kids. Although the menu is not yet finalized, in past years it has included holiday fare such as free range turkey and glazed Duroc ham alongside cornbread sage stuffing, buttermilk mashed potatoes and cranberry sauce.
Red Rooster Harlem
Those who want only the best for their holiday meal will not be disappointed with Red Rooster Harlem's Thanksgiving prix-fixe menu. For $55, you can enjoy turkey prepared by Top Chef Masters champion Marcus Samuelsson, who prepared a state dinner for President Barack Obama. The menu features three full courses of traditional holiday fare topped off with homemade bourbon pumpkin pie. Red Rooster Harlem also offers an all-you-can-eat buffet for the same price at their downstairs Ginny's Supper Club, which is modeled after a 1920s speakeasy. The restaurant begins taking reservations on Nov. 9.
Email Taylor Nicole Rodgers at [email protected]