Food apps for when Yelp is no good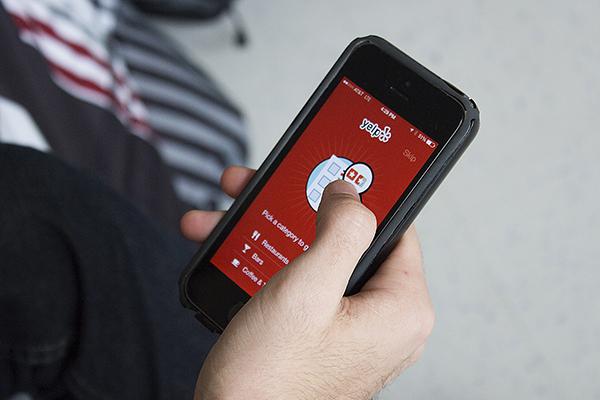 When you're looking for a place to eat, you might turn to your phone first. While the Yelp app used to own the market on restaurant recommendations, you no longer need to be a slave to that little red square. Tons of other free apps are dedicated to helping you find fantastic food all over the city.
If you recognize the hashtag #EEEEEATS under Instagram pictures of mouthwatering food, then you're probably familiar with the account, Infatuation, a website and mobile app that offers reviews of restaurants in New York, Chicago, Denver, Los Angeles and San Francisco. These reviews are accompanied with a rundown of highlighted dishes and irreverent humor.
"A lot of the times I'll find the next place I want to go try by seeing a really good food picture of one of their dishes on Instagram," said Steinhardt junior Amber Maisonet. "That's how I found Infatuation's account and now I'm always scrolling through their recommendations."
What also sets Infatuation apart is that their restaurant reviews are organized by not only neighborhood and type of cuisine, but also by occasion. The app notes places perfect for "adventurous eating," "impressing out of towners," "people-watching" and "day-drinking."
Another popular app, Chefsfeed, developed out of chefs' collective frustration towards often-negative Yelp reviews from dubious sources. On this app, users are able to read reviews of dishes and restaurant recommendations written by highly acclaimed chefs. This means you don't have to, as the app says, "entrust your dining choices to some online troll who eats nothing but hot wings."
However, other students like Tisch senior Andy Colburn prefer to turn to delivery apps that also include reviews. "Seamless is definitely my go-to," Colburn said. "It has user reviews of both the food and the delivery service on the app so I can see whether I should order from them. I'll check what the written reviews say and how many stars the place got and that's what I usually base my impression off of."
If you know exactly what dish or cuisine you're hungry for, there are might be an app for that. For CAS sophomore Jamison Fletcher, this means using his phone to find the best pizza. "I use this app called Pizza Compass that will tell me all the nearest pizza places and it will bring up Foursquare reviews with photos and everything." Fletcher said. "It's a necessity for a pizza lover like me."
The design of Pizza Compass is especially fun. When you open that app, an animated pizza slice acts as a compass needle pointing towards the nearest slice. With apps like these, you're already on the way to finding your next great meal.
Email Tiffanie Hwang at [email protected]