Be toast of town with toaster alternatives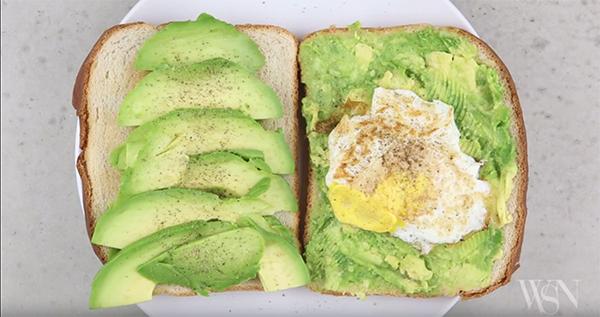 Nowadays, the humble dish of toast can be found at practically every trendy restaurant. While toast is delicious, the restaurant versions do have their downsides. The average avocado toast is about $9 at most restaurants and cafes, but that doesn't mean fancy toast is beyond a student budget. You don't need to break your wallet to participate in the greatness that is toast. On days when you need a quick meal or just don't feel like spending too much, you can make awesome toast creations on your own kitchen.
Good toast starts with good bread. Obviously, you can pick up a loaf of multigrain or sourdough at the supermarket, but consider upping your game. Visit a bakery or the Greenmarket to pick up some locally baked bread. Remember to ask the bakery to slice the loaf if they can — then you don't have to worry about making perfectly even slices at home.
If you own a toaster, then the next step is obvious. If you just don't have the space for another appliance, never fear. You can also make toast on your stove or in the oven. For the stovetop method, start by heating a few tablespoons of butter or oil on a small pan. Heat over medium until the fat shimmers, then add your bread. Cook on medium until the bread is golden on one side, then flip and repeat.
The best way to make toast in your oven is to use the broiler. Just turn it up to medium and make sure you have a rack in the top position. Let the broiler heat for a few minutes, then place your bread on the top rack.Watch your toast carefully so it doesn't burn and flip once it has reached your desired level of toastiness. This method is also great for making more than one piece of toast at a time.
In terms of flavor, toast can be eaten either sweet or savory, depending on what you're in the mood for. If you're going for something sweet, there's a multitude of ways you can go about dressing it up. If it's your first time experimenting with toast you could try something simple, like the classic banana Nutella toast. After making a perfect piece of toast, spread a layer (or several layers) of Nutella over the surface. If you're allergic to hazelnuts, you can use a chocolate almond or peanut spread instead. Lastly you'll cut up a banana, which can be interchanged with any fruit of your liking, and place it on top of the Nutella. This quick and satisfying snack is perfect for breakfast or a late night study break.
If you feel like eating something savory, you can go with the popular choice of avocado toast. First you'll need to mash up to half an avocado in which you'll mix black pepper and salt. Afterwards, you'll spread the mashed up avocado on top of your choice of prepared toast. On top of the avocado you can sprinkle some red pepper flakes and lemon juice. If you want something more filling, you can add an egg cooked sunny-side up on top of the avocado and sprinkle some black pepper on top.
Go out, explore and experiment with your toast. You never know, you could create something that will become the next avocado toast.
A version of this article appeared in the Monday, Nov. 2 print issue. Email Ikra Zulfiqar at [email protected]