America's actual next top models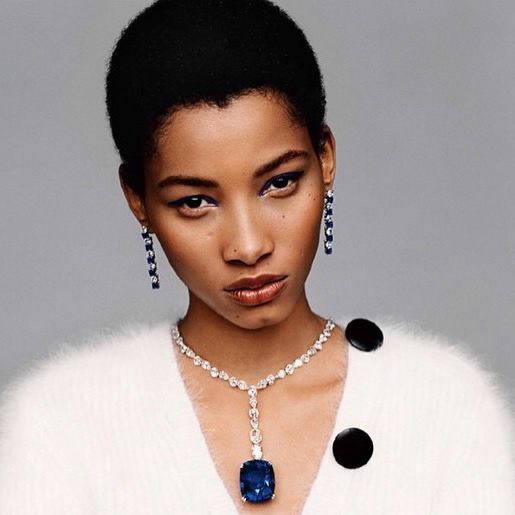 Now that the Spring/Summer 2016 runway season has come to a close, a plethora of up-and-coming models have been placed under the spotlight. However, with so many new models walking on and off the runway in a matter of seconds, it's hard to decide which faces to remember, or who could be the next Gigi Hadid or Karlie Kloss. Here are some new and noteworthy models who we should expect to see a lot more of in upcoming seasons.
Lineisy Montero
Lineisy Montero's signature afro may have made her the busiest model of the Spring 2016 runway season. She walked in 68 shows, according to models.com. Since she was enlisted to walk for Prada for the Fall/Winter 2015 season, the 19-year-old Dominican model has appeared in countless spreads and shows. This season, Montero graced the international runways of top designers such as Chanel, Versace, Burberry Prorsum and Marc Jacobs.
Vanessa Moody
Vanessa Moody entered the spotlight after walking for Alexander Wang, and this season, she appeared in 50 shows, including Balenciaga and Tommy Hilfiger. Since opening or closing a show is a highly-coveted opportunity that often defines a model's success, it is clear that this American model is one of the most accomplished in recent history. By the end of all four fashion weeks, Moody opened five shows and closed eight.
Ines Rau
In 2013, Ines Rau was the first transgender model to appear nude in Playboy. The French-born model underwent her transition at the age of 16, and has made modeling history ever since she appeared in the adult magazine's Art Issue, representing E for Evolution. Marilyn Agency scouted her after seeing the spread, and she walked in the Nicole Miller show this season.
Amilna Estevão
At only 17 years old, Amilna Estevão already has a resume that some models can only dream of. The Angolan model made her Fashion Week debut last season at Alexander Wang, and became one of the most-hired models this season. She walked in 35 shows in total, appearing at Missoni, J.W. Anderson and Givenchy.
Hyun Ji Shin
Hyun Ji Shin is pretty new to the Fashion Week scene, but she proved herself in several top shows, included Miu Miu, Simone Rocha and Rodarte. Shin was the winner of Korea's Next Top Model before she signed to IMG, researched the fashion industry and dived into it. After working with the Australian market and landing international editions of W and Vogue, she was more than ready to tackle New York Fashion Week and the various runways of designers that she had only recently begun to admire.
A version of this article appeared in the Oct. 19 print edition. Email Natalia Barr at [email protected]