Local Roots CSA launched for Langone students and staff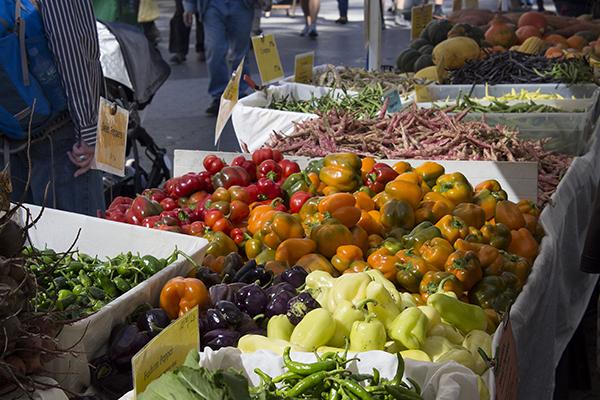 NYU Langone medical students and employees are now able to conveniently purchase high-quality, freshly grown produce from local farms. This is thanks to a partnership between Langone and the Local Roots Community Supported Agriculture, which will deliver fruits and vegetables directly to the hospital.
The initiative began last year, when medical student Noah Berland contacted Local Roots to provide an accessible CSA for medical students.
The NYU CSA started in a dorm and provided produce to 30 medical students. Berland used this pilot program as proof of the concept's success, hoping to eventually gain administrative support.
"We chose Local Roots because they are able to do a lot of work that other CSAs often place on members," Berland said. "After its success, and working with Danielle Lavarone and Dr. Deborah M. Axelrod, we were able to contact the wellness program for NYU Langone Medical Center and get them all on board."
Wen-Jay Ying, program director and founder of Local Roots NYC, described a CSA as a market that allows people to get their produce directly from the farmer. The model is a subscription-based system in which members receive their produce on a regular schedule.
"CSAs have been around in the United States since the 80s, but Local Roots NYC has tweaked the traditional model to be more convenient to the New Yorker," Ying said. "We offer shorter CSA seasons. As opposed to the traditional 24-week CSA model, we offer three separate seasons that are 12 weeks long."
Jenna Agins at NYU's Real Estate and Development Facilities assisted in relocating NYU CSA, which is now at the Alexandria Center for Life Science and is expanding to all employees, as opposed to just students. Agins said that NYU also hopes to find additional locations for Local Roots.
"The more people we have interested, the more employees that take part and enjoy it, the more we will expand the program," Agins said.
Berland developed the program along with other students who joined CSA and the faculty at the School of Medicine. However, student involvement is primarily in CSA membership.
Picking up groceries through CSA allows students to not only save money by cooking more at home, but also make their diets healthier. CSA members may also participate in a recipe swap.
NYU CSA has a wide variety of produce, including vegetables, pasta, fish and cheese. The price depends on the share options the individual selects. Honey can cost $10 dollars per week and vegetables can cost $17 dollars per week.
Berland says NYU CSA is a better alternative to grocery shopping because the food is harvested daily at a local farm.
"Everything is local, so you are supporting your local economy and reducing emissions needed for transportation," Berland said. "The grocery store is designed to direct you towards foods that make the grocery the most money, which is mostly packaged frozen foods."
CSA member Sri Dattatreya is not a medical student but purchases groceries from Local Roots at NYU Langone.
"[The produce] is food that makes you want to cook," Dattatreya said.
Through Meet Your Farmer events, students participating in the CSA with NYU are able to meet some of the farmers Local Roots works with and learn the different ways in which the produce is harvested organically. Beyond the NYU CSA, Local Roots will have a Pop Up Thanksgiving CSA, as well as one in the winter season open to students, faculty and staff.
A version of this article appeared in the Tuesday, Oct. 13 print edition. Email Greta at [email protected]