The musician's guide to scoring the gig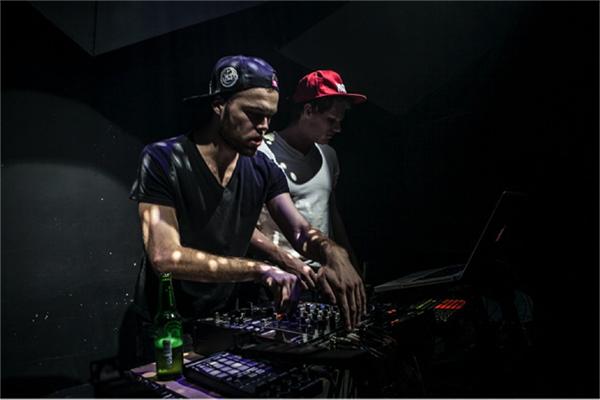 In a city that is known for hosting some of the biggest musical acts in the world and home to internationally recognized concert venues, aspiring musicians can be easily overwhelmed by the magnitude of the music scene. Therefore, the process of landing a gig, preparing for a performance and pulling off a successful show can seem daunting. Fortunately, several NYU students have already experienced the ups and downs of landing a gig and are ready to share their tips on how to steal the show.
"I think that professionalism is key. No matter how good your music is, if you can't send a professional email to a venue or booking agent, you will be overlooked. It's all about presenting yourself in the best way possible, whether that's over the phone, via email, or in person." —Jackie Shihadeh, Tisch junior
"Meet the people who run your friends' shows. Then you can get on lineups with your friends! Then when you're performing make sure you engage with the audience and have a lot of fun and energy. No matter how nervous you are, nobody wants to see an awkward performer." —Max Rosenzweig, Tisch sophomore
"Getting other artists who can bring a crowd is one of the most important things you can do for a successful show. Unless you have a large following to begin with, this is the best way to land gigs from my experience. It's also a great way to meet other artists and who knows, maybe they'll invite you to play one of their shows in return." —Stephen Grable, Steinhardt senior
"Quality over quantity. It definitely is more beneficial when you play one show a month and bring out a great crowd that makes both you and the promoter happy, as opposed to playing five times a week to empty rooms." —Ben Locke, Steinhardt sophomore
"A great opportunity is attending any open mic a venue might host. This way you're not only showing your face, but you're showing them what you've got. If you mention to the person running the open mic that you've been trying to book a gig there, they may be able to put in a word for you, give you advice or give you more information on how booking is done at that specific venue. Open mics are also a great way to promote your gig once it's landed. It gives you the opportunity to introduce yourself and your music to new listeners, that are obviously there because they enjoy supporting local musicians like yourself." —Leah Lavigne, LS sophomore
"I've come to realize that anytime you are offered a gig, it is crucial to nail down the details from the beginning. This includes ticket prices, drink minimums, draw requirement, pay, set time, and comps for your friends. Any good promoter should supply you with this information, but there are many that leave a few of these details out and more often than not the finger is pointed on you if some of these details aren't adhered to or fulfilled." —Nicholas Cianci, Tisch sophomore

"Go to the venue in person, at like 5 or 6, when it's not crowded. It's amazing how few people do this or want to do this, and it's amazing how many venues will give you a shot. Also, you can definitely lie. Say you've played spots you haven't, say you draw bigger numbers than you do. Venue owners do not have the time or energy to fact-check you. Just make sure you really kill it once you get the opportunity." —Nic Hanson, Tisch junior
Email Natalia Barr at [email protected]ews.com.