Mirza gets financial aid after housing fight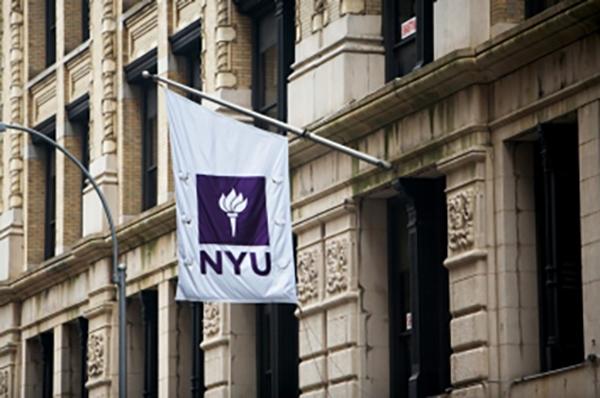 NYU is offering to pay housing costs for LS freshman Nia Mirza after initially threatening to expel her for failing to comply with the school's residential policy at global sites, it was announced last Friday.
The reported $11,486 in fees for on-campus accommodations at NYU's Washington, D.C. location were originally too steep for Mirza and her family to afford. The university has now agreed to provide financial aid in order for Mirza to comply with NYU living regulations and continue her enrollment in the Liberal Studies Program.
Mirza said in a press release she would comply with moving into on-campus housing because she did not want to start a fight with the university. However, Mirza said NYU is exploiting its students because of its unpredictable behavior.
"I got a call from the dean, and he said that they will try their best to meet my need," Mirza said in a press release. "It struck me as a very strong promise. I was very happy, and I'm convinced that they're going to help me, but I also feel they're inconsistent."
Mirza initially drew attention in the media over the summer for creating a Change.org petition concerning the university's recent increase in tuition and received more than 5,000 signatures online as of print. According to the Washington Post, the 19-year-old Pakistani was inspired to start the petition when the $64,000 annual cost of attending NYU increased to $71,000 after she had committed to the school through early decision.
Her conflict with the university continued over a misunderstanding in residence plans. NYU policy requires all students to live in on-campus housing at global sites, including the Washington location. However, in order to cut down on costs, Mirza had requested an exemption from the university's policy to live off campus with her aunt and uncle.
Mirza received emails from administration personnel who authorized the exception over the summer. However, during the first week of school Mirza disclosed she would be living with different relatives than she originally intended.
This led the university to threaten expulsion if she refused to comply with NYU's housing policy. The university revoked their exception and required Mirza to either pay for on campus housing or withdraw from NYU altogether.
NYU Director of Global Programs Beth Haymaker corresponded with Mirza throughout the summer over email. Haymaker said living in NYU housing is a requirement of all first year students even though she acknowledged Mirza's initial request to live with her family had been granted.
"Given that your initial, exceptionally-approved arrangement with your aunt and uncle is no longer available and that this new housing request has not been approved, you will need to move into the NYU DC residence immediately if you would like to continue at NYU for your undergraduate studies," Haymaker said in an email to Mirza.
The issue garnered attention from NYU's Student Labor Action Movement who held a protest supporting Mirza's position on Friday, Sept. 18. After demonstrating for roughly an hour, SLAM was invited to a meeting with Haymaker, NYU's Dean of Liberal Studies Fred Schwarzbach and NYU spokesperson John Beckman to negotiate over Mirza's specific case.
LS freshman and SLAM member Lina Wu said SLAM was trying to protect Mirza's right to remain at the university and her rights as a student. Wu added that Mirza does not deserve to be punished for speaking out.
"The university's decision was disturbing in the aspect that they changed their mind at the last minute and would actually be willing to go far enough to ruin someone's future, because of this last minute decision," Wu said. "I do personally believe they did this to take repercussions against Nia."
Mirza and SLAM consider the university's recent decision a win in the fight against increasing tuition, saying that NYU showed a willingness to work with struggling students in order to find a compromise beneficial to both parties.
NYU spokesman Matt Nagel said NYU was not allowed to comment directly on Mirza's case, but the school would do its best to help a student in need.
"Federal law prohibits us from talking about any individual's situation," Nagel said. "However, whenever a student with financial challenges reaches out to the university, we do our best to work with him or her."
A version of this article appeared in the Monday, Sept. 28 print version. Email Lexi Faunce at [email protected]