NYU endowment fails to meet financial needs of poorest students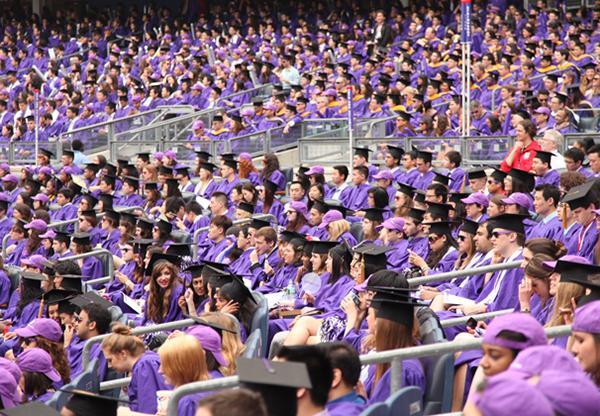 Online counters track the national debt, but what about the NYU student debt? The U.S. Department of Education recently released data showing that NYU's lowest-income students pay among the most for their education compared to similar students at universities across the country.
The College Scorecard, published by the Education Department on Saturday, gives access to federal data on the nation's universities, including how much debt students acquire and how much graduates earn.
According to ProPublica, which dug through the trove of raw data to create the Debt By Degrees project, NYU's lowest-income students — those whose income level is no more than $30,000 — pay on average $25,441 per year. Among low-income students at the 100 universities on which the project focused, NYU's underserved students paid the 11th most.
Despite anger from students across the country at the national student debt, The New York Times published a recent study by Adam Looney of the Treasury Department and Constantine Yannelis of Stanford University claiming the massive debts collected by private university students are contributing less than formerly thought to the dilemma. The study reveals spikes in nationwide student debt are caused by loans taken out at for-profit and community colleges, and students who graduated from these institutions were less likely to repay their loans because their salaries were lower than their private university counterparts.
According to the NYU Aid and Costs webpage, the majority of financial aid is allocated on a need-basis with an average scholarship grant to the Class of 2018 at almost $30,000 per student.
NYU spokesman John Beckman said the challenge of providing for students is due to the university's low per-student endowment, which ranks 170th nationally. Beckman said although the school boasts a multi-billion dollar endowment, each student is only endowed with approximately $75,000 — compared to many Ivy Leagues, which are endowed with over $1.5 million per student.
"Columbia's per student endowment is about five times as large as ours," Beckman said. "For NYU to have an equivalent per student endowment to Columbia, our endowment, currently about $3.5 billion, would have to be about $15 billion."
In comparison to NYU's total costs, Columbia University's lowest income students pay on average $8,086 per year, a sizeable discount off the total cost of $61,540 in 2013.
CAS junior Carolyn Fan said she understands why NYU could not guarantee covering students' full needs, but added that NYU should focus more on student financial aid and less so on expansion. She expressed her frustration that so many students are forced to shoulder the students debt simply because they want a valuable education.
"Although federal assistance has come and gone for me and it fluctuated a few years, a few thousand dollars can make or break it for people," Fan said.
Drew Weber, CAS junior and a member of the Student Labor Action Movement, agreed, saying the increase in financial aid does little to ease the burden of tuition.
"So right now, NYU has a $100 million surplus budget, and the idea is that this is supposed to be used for emergencies and crises, and every year it is just used to expand NYU," Weber said.  "However, right now, there is a crisis, and it's a student debt crisis."
However, Beckman noted that NYU's decision to move forward with its 2031 expansion plan has no bearing on the financial aid awarded to students.
While Weber admitted that the percentage of financial aid is being increased at a higher rate than that of tuition, he lamented the fact that the aid remains at such a small level for so many students.
"Students are forced into one of two groups, either the wealthy or the indebted," Weber said. "Institutions of higher education should do everything to be affordable to appeal to all prospective students, and the university has made it a priority not to do that."
Additional reporting by Diamond Naga Siu. Email Alex and Lexi at [email protected]