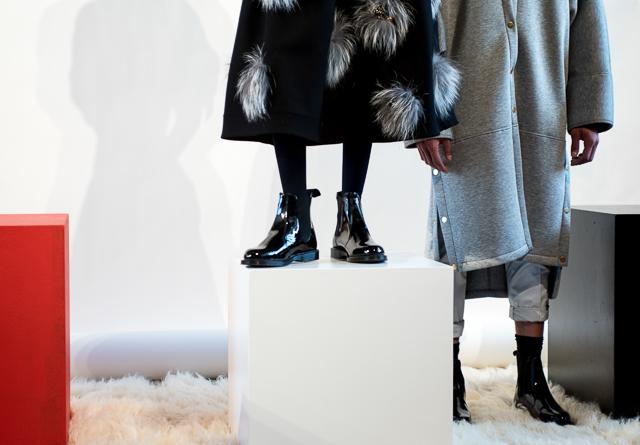 HARBISON's Fall/Winter 2015 collection showcased designs that combined comfort and class.
The Brooklyn based designer Charles Elliott Harbison launched HARBISON in 2013 and since then has remained consistent with the general concept of his womenswear: the designs enable a woman to embrace her femininity as well as her masculinity.
Each of HARBISON's collections is paired with four words that embody the designs. Ease, discipline, purpose, and light corresponded with the Fall/Winter 2015 collection. These words were translated into structured and sporty designs reminiscent of the late-70s, which seems to be a trend this season. Inspiration was also harbored from the simplicity of the 90s.
Colorblocking was a common theme among many designs in the collection, specifically with yellow, red and blue. The designs were paired with chunky gold necklaces and white sport watches. Outfits were completed with either a black, rubber Chelsea boot or a low, light-colored Oxford shoe.
Pieces that stood out deviated dramatically from the consistency of the rest of the designs. A colorblocked magenta and red dress was placed at the back end of the presentation and left a lasting impression without interrupting the flow.
Though it is still under five years old, HARBISON has been supported by style icons and was even donned by Beyoncé last week when she attended the Kanye West x Adidas Originals show. HARBISON is certainly a brand to keep an eye on.
Email Rena Levin  at [email protected]