[UPDATED] Presidential Search Committee to narrow down nominations
The Presidential Search Committee met last night to look at a list of over 200 nominations for the next NYU president.
At a meeting earlier on Nov. 17 with WSN, NYU Local, WNYU and On Century Avenue, chair of the Board of Trustees William Berkley and search coordinator Ellen Schall spoke about the characteristics of the nominees.
"We have over 200 nominated people, people of color, men and women, people with stellar academic backgrounds, with professional backgrounds, wide range of experiences," Berkley said. "Whereas we were concerned about our pool when we started, we're very pleased with not just the quality of the pool, but the quantity of the pool, so we're going to end up making some arbitrary cuts to bring it down to a more manageable level."
Berkley and Schall said there is no definitive timeline for the completion of the selection, but interviews will be conducted with the final 15 to 20 candidates.
"We have our own goals to try to move this along, but artificial goals don't get you anywhere," Berkley said. "So I think finding the right person is really important and the right person may have their own time constraints which is an issue."
Schall said the nominations came from faculty, administration, students, staff and alumni through online submissions, as well as an independent search firm. Though Schall said the majority of nominations came from members of the community, Berkley noted most of the nominees are outside of the university.
Berkley said as the selection pool narrows, public communication about the nominees will follow standard practice for high-level job search committees.
"The search committee will generally not have a lot of transparency going forward, and that's not because we want it," Berkley said. "It's because the candidates want it. If you choose from the right pool, they all have really important jobs, they all are well-employed and they don't want people to know they're looking for jobs."
After 27 listening sessions for students, faculty and staff, the search process is closed to outside input. CAS professor Allen Mincer, who attended multiple listening sessions, said he hopes what was said at the sessions will be taken into account.
"When they consider candidates, I'm hoping that there'll have shared priorities," Mincer said. "I hope that priorities that we put were important to us — they will understand why those are still important and certainly make them their priorities too."
Berkley said the committee drafted a job profile of the next president based on the comments from the sessions. This profile will be finalized and presented to the NYU community later this week.
Berkley emphasized that the new president ideally would have experience with fundraising and teaching, but would also value the global expansion that NYU President John Sexton has heralded. Berkley said the university is not planning to change its global position.
"The university is what it is," Berkley said. "We are a global network university. That's where we're starting from … We're going to look for a president who has insight and understanding of where we are and what we are, and the board thinks it's not in a bad position."
The selected candidate will be the 16th president of the university. NYU spokesman John Beckman said Sexton will return to the School of Law as a faculty member following the end of his tenure.
Email Emily Bell and Nicole Brown at [email protected].
About the Writer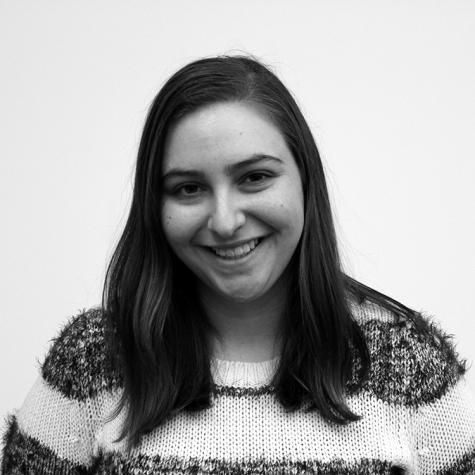 Emily Bell, Blogs Editor
Emily Bell is excited to serve as blogs editor this semester! Previously a managing editor, Emily is a junior in Gallatin concentrating in "Peace and Conflict:...