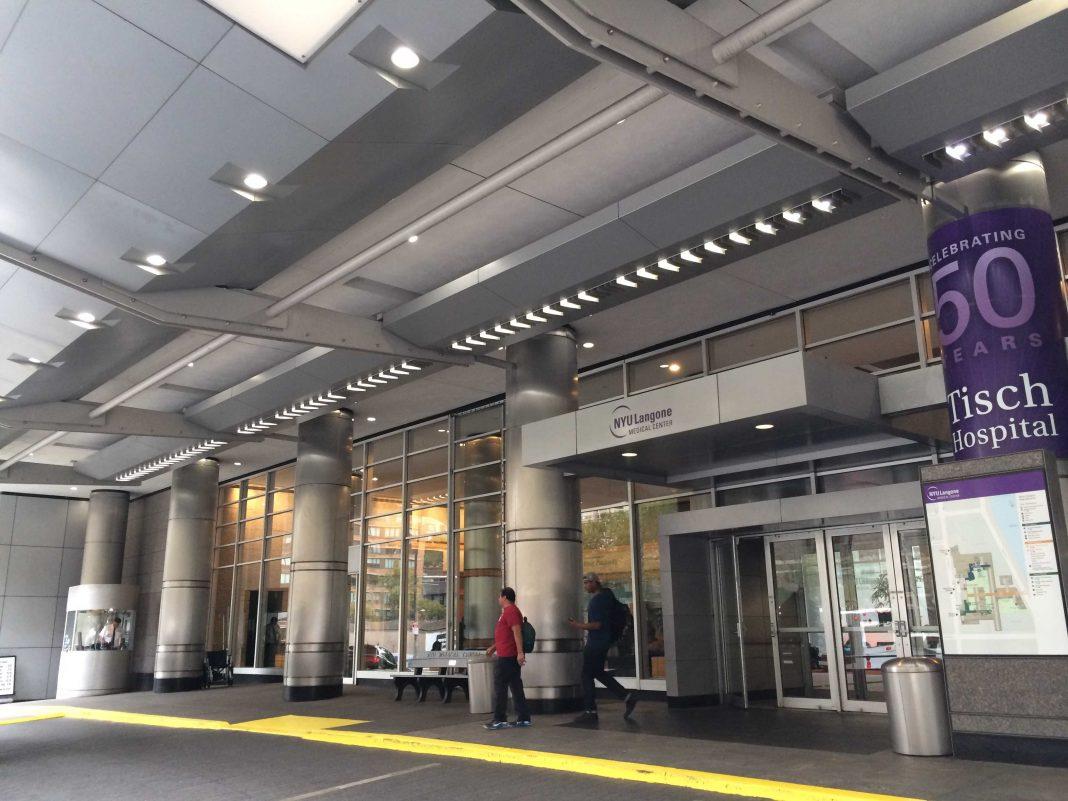 NYU Langone researchers hope to discover an antibiotic to combat MRSA, also known as staphylococcus aureus, a flesh eating bacterium resistant to most medications.
The researchers will be working from a $6.5 million contract granted by the National Institute of Health.
Dr. Victor Torres, head of the Laboratory for Staph Pathogenesis at Langone, said the disease poses a serious risk, as the few antibiotics that are capable of treating it may one day be ineffective.
"It could be argued that we are one antibiotic away from an MRSA epidemic of epic proportions," Torres said in an email.
Torres added that, according to the CDC, approximately two million Americans are annually infected with antibiotic-resistant bacteria. Langone is tackling this problem with a research program based on the collaborative efforts of four biomedical scientists. Torres said the lab's research will focus on analyzing the bacteria in order to craft an effective vaccine.
"We are integrating cutting-edge technology available at NYULMC with epidemiology [and] analysis of clinical samples from MRSA infected patients," Torres said. "Our ultimate goal is to identify critical, small amino acid sequences, known as epitopes, from MRSA proteins that are recognized by the antibodies produced during infection."
Langone will also be partnering with three other research institutions — the Hospital for Special Surgery, Bellevue Hospital Center and Vanderbilt University — and have specialized support from the University of California-San Diego.
The research labs at these universities will focus on a few distinct areas to complete the task, which NYU Langone doctors Torres, Dr. Bo Shopsin, Dr. Beatrix Ueberheide and Dr. Gregg Silverman will direct.
Silverman, who is the leader of the NIH research contract, said the $6.5 million research contract gives Langone opportunities that would otherwise not exist.
"We are grateful to the National Institute of Allergy and Infectious Diseases [a part of the National Institutes of Health] for its generous support of this work," Silverman said.
Torres said she agreed and added that the research was of great consequence to the field of disease study.
"This research contract is enabling the team to do cutting-edge research otherwise not possible by any of the individual investigators," Torres said. "As a team, the work that will be done under this program has the potential to identify novel targets and approaches to produce an effective S. aureus/MRSA vaccine, which would be a tremendous accomplishment that will have major implications for human health."
Langone student Utkarsh Anil said, while he was not directly affected by the research, he was glad to see Langone received the grant.
"While this particular grant might not impact a student directly, it increases the ability of the institution as a whole to support the students in the wide variety of interests that we have," Anil said. "So, from a medical student's perspective, grants like these just go to show the strength of the institution in research and the vast amount of resources that are made available to the students."
A version of this article appeared in the Wednesday, Oct. 22 print edition.  Email Darby Cook at [email protected]