Town hall heats up over NYU Abu Dhabi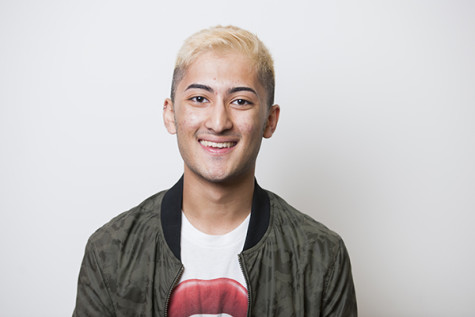 More stories from Kavish Harjai
More stories from Nicole Brown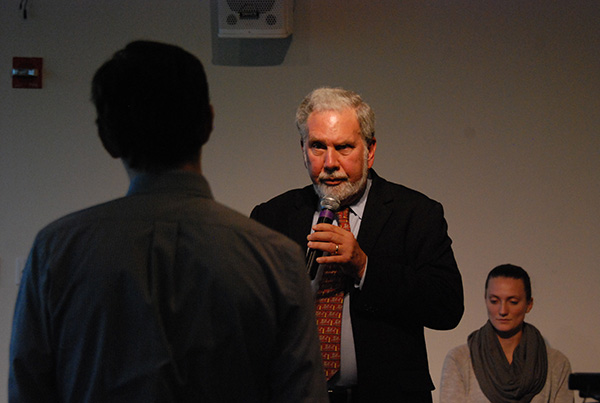 At the first town hall of the semester on Oct. 1 in the Kimmel Center for University Life, NYU President John Sexton defended working conditions at NYU Abu Dhabi.
The first question was submitted through social media by NYU Disorientation, a group of students that debate controversial topics on campus, and asked why labor rights were not respected when building the NYU Abu Dhabi campus on Saadiyat Island.
Sexton said the question assumed allegations made last semester by a number of news outlets are true, but he believes otherwise.
First, Sexton explained that the conditions of the workers at the new campus, including maintenance, cafeteria and security staff, are better than in other work environments.
"We know these people by name," Sexton said referring to the on-campus staff. "They're my friends. We are confident that NYU and its presence has elevated the lives of those that we've touched in Abu Dhabi, be it the students or the workers on our campus."
But, referring to the allegations that the contractors and subcontractors did not uphold all the rights laid out by the Statement of Shared Labor Values in the front-page New York Times article published on May 18, Sexton said an experienced U.S. attorney has been hired to conduct an outside investigation.
Daniel Nardello, of Nardello and Co., the firm hired to investigate labor conditions, is an NYU graduate. This caveat was brought up by a CAS sophomore at the town hall who questioned whether this was a conflict of interest, but Sexton said it was not.
Sexton said the university is waiting for the full investigation to determine if the allegations are true. 
"If there is wrong, there is going to be remedy," Sexton said.
The same student brought up various concerns about the kafala system in Abu Dhabi, which monitors the migrant laborers, but Sexton dismissed her statements saying they have not been proven.
Several graduate students also expressed the dissatisfaction felt among adjunct professors in the community who believed that the school did not provide them with proper compensation for their work. Sexton said negotiations took place over the summer and  a conclusion had been reached which both sides agreed upon.
NYU's financial aid package and the search for the next president were also discussed.
Gallatin junior and vice president of the Student Senators Council Michael Hengerer said the town hall allowed students to speak frankly.
"It's a good forum for students to directly ask questions," Hengerer said. "It's a conversation with facts, not assumptions."
Caterina Dacey Ariani, a CAS sophomore who attended the town hall, said while it is important for students to participate in such events, there are downsides to discussing controversial topics in the open.
"Often times students come with a lot of accusations and it's not necessarily helpful [for Sexton] to respond in a defensive tone, even though I understand why it's happening," Ariani said.
Jules O'Connor, CAS senior and Student Senators Council Chair, said she was pleased with the town hall.
"I think that we covered a variety of topics and I think that our president did a great job of addressing the concerns," O'Connor said.
She also said that she hoped the town hall served as an open forum.
"As the student government, we don't want to close the doors on any peers, we want to open it to them," she said.
A version of this article appeared in the Thursday, Oct. 2 print edition. Additional reporting by Ashley Ko. Email them at [email protected].
About the Contributor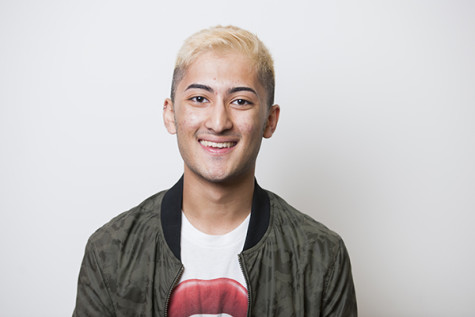 Kavish Harjai, Editor-At-Large
Kavish Harjai is a junior studying psychology and French in CAS. After long nights as a news desk editor and web managing editor, he escaped to Paris for...