Classes With Notable Professors
The faculty at NYU often supercede standards of achievement with outstanding research and unique styles of teaching. If you're looking to take a class this fall with a professor who has recently been recognized for his or her successes, check out these faculty who were featured in NYU's list of "Faculty Awards and Achievements" from 2015
to 2016.
Pamela Newkirk
Pamela Newkirk, Director of Undergraduate Studies at the Arthur L. Carter Journalism Institute, recently won the NAACP Image Award in the category of Outstanding Literary Work (Nonfiction). The NAACP presents this accolade to people of color who attain success in film, TV, music and literature. Newkirk earned this award for her book, "Spectacle: The Astonishing Life of Ota Benga," which details the dehumanizing display of an African man as an anthropological exhibit at the St. Louis World's Fair in 1904. The New York Times Sunday book review called the book a "stellar achievement." If you are an information and news junkie interested in what else Newkirk has to say, she will be teaching a class next semester called Journalism & Society: Minorities in the Media.
Todd Gureckis
The NYU psychology department was featured numerous times on the list. Notably, Associate Professor Todd Gureckis was awarded the Presidential Early Career Award for Scientists and Engineers, the highest award given by the U.S. government to scientists and engineers. Gureckis will be teaching two classes: Lab in Human Cognition and Robots, Brains, and the Human Mind. Both classes require prerequisites. Other accomplished psychology professors include Jonathan Freeman, Emily Balcetis and Ted Coons.
Jennifer Jacquet
The environmentally-minded Assistant Professor of Environmental Studies Jennifer Jacquet won the Wildlife Crime Tech Challenge for her use of science and technology to combat wildlife trafficking via a new program called the Enforcement Gaps Interface. Jacquet will teach Introduction to Marine Ecology and Conservation next semester.
Anindya Ghose
Stern professor Anindya Ghose co-authored a paper called "Internet's Dirty Secret," which won the Best Paper Award from MIS Quarterly and the Best Publication Award from the Association for Information Systems. He will teach Data Analytics in
Digital Marketing.
This list is hardly exhaustive. Check out the rest of the highly recognized professors at NYU here.
A version of this article appeared in the Monday, April 4 print edition. Email Kavish Harjai at [email protected]
About the Writer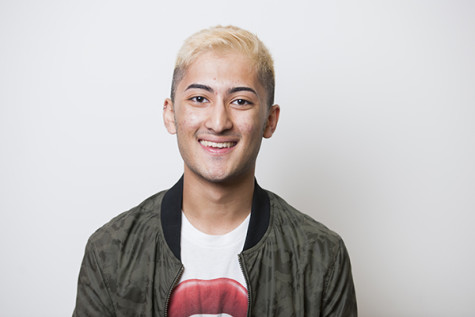 Kavish Harjai, Editor-At-Large
Kavish Harjai is a junior studying psychology and French in CAS. After long nights as a news desk editor and web managing editor, he escaped to Paris for...