John Sexton completes ALS Ice Bucket Challenge
The crowd chanted "take it off" as NYU President John Sexton removed his baseball cap and pants to reveal a swim suit. Sexton then stepped into a kiddie pool on the south side of Washington Square Park to complete the ALS Ice Bucket Challenge.
Sexton was challenged by several university presidents around the country, as well as the NYU men's soccer team.
Before Student Senators Council Chair Jules O'Connor and Vice Chair Michael Hengerer poured the bucket of ice, Sexton spoke about Tony Judt, an NYU professor who passed away in 2010 after being diagnosed with ALS two years before.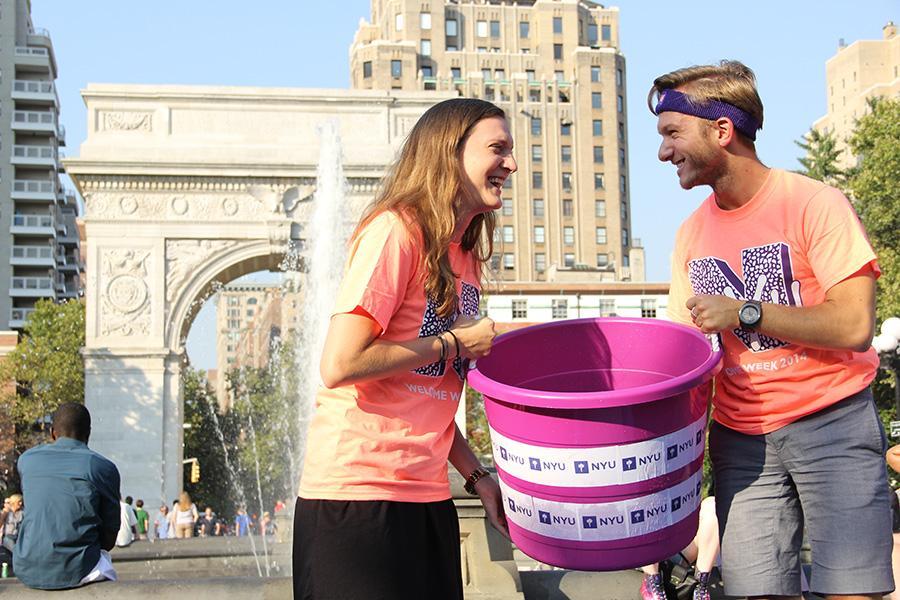 He then challenged O'Connor, as well as her counterparts at NYU Abu Dhabi and NYU Shanghai.
"I will commit to standing shoulder to shoulder with them on three different continents as they take it, and I'll take a second bath in addition to putting my contribution in, and I will also match their contributions with a contribution to financial aid for NYU students," Sexton said.
O'Connor said she was excited and nervous about taking the challenge, but was glad that Sexton participated.
"I always love how Sexton always has a way of really tying it in and making it heartfelt, and really just making it about the community," O'Connor said. "I think it's great that he is out there meeting a lot of freshmen and Welcome Week leaders."
CAS freshman Divya Dayal was part of the crowd that gathered to see Sexton. She was glad he took the time to speak about ALS.
"A lot of times people just do the challenge without mentioning too much about ALS," Dayal said. "I like that he specifically told us all what it was about."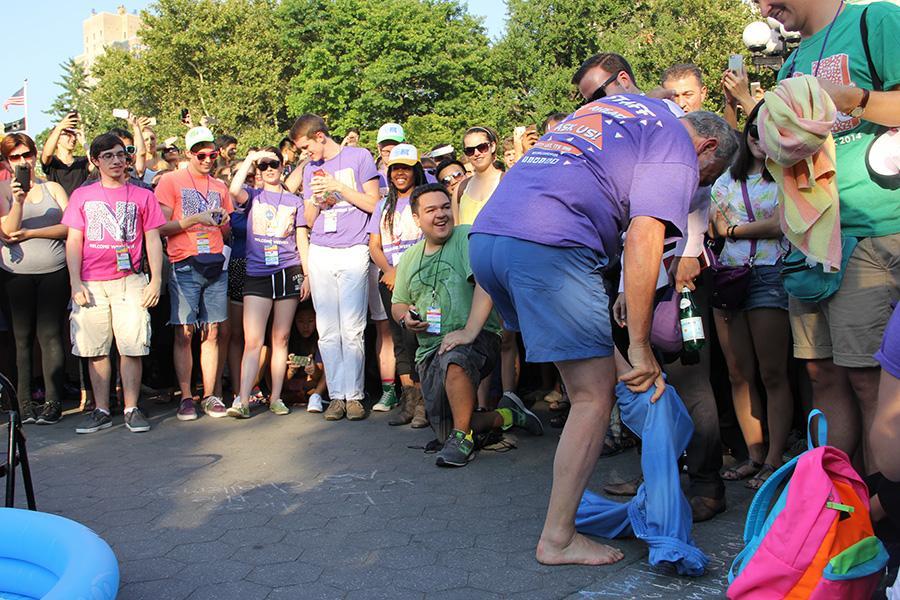 Valentina Duque Bojanini is a news editor. Email her at [email protected].