Revived coalition brings labor issues to administration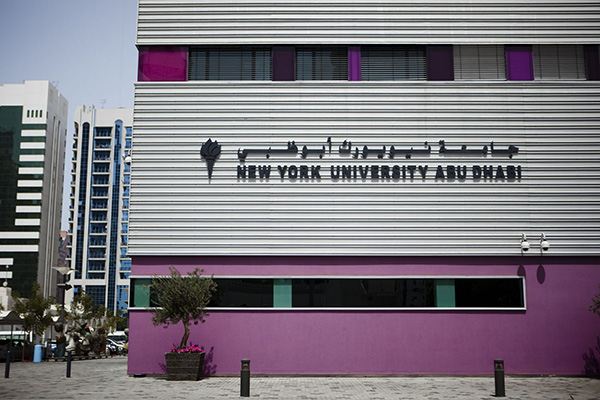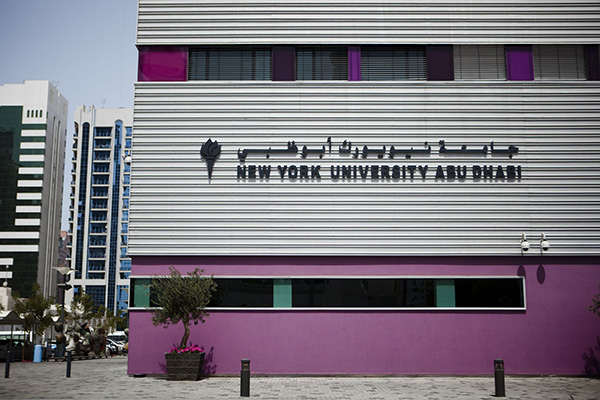 The Coalition for Fair Labor at NYU sent a petition to the administration of NYU and NYU Abu Dhabi requesting three changes regarding labor rights of workers in Abu Dhabi.
The coalition is a student-faculty alliance that advocates for high labor standards on NYU projects. It had played a role in NYU's adoption of labor standards when it started construction in Abu Dhabi, but was dormant for a few years. This semester, CAS junior Kristina Bogos, with the help of social and cultural analysis professor Andrew Ross, revived the coalition, which now has 19 members.
The petition on change.org has 261 signatures as of press time and was sent to the administration on May 16. Both students and faculty at NYU New York and NYUAD are among the signatories.
The first request in the petition is to hire a new monitor for the workforce operating and maintaining the new campus on Saadiyat Island, which would replace current monitor Mott MacDonald. The coalition says Mott MacDonald has not found violations of labor rights that other organizations, such as Human Rights Watch and Gulf Labor, have.
The second request is for a code of conduct for U.A.E. domestic workers, who have no protection under U.A.E. labor law.
Lastly, the coalition has requested that NYU work to help change the kafala system in Abu Dhabi, which monitors the migrant laborers, through research initiatives.
"We ask, in particular, that NYU devote resources to implementing the recommendations made by Gulf Labor in its May 2014 report, including, but not limited to, payment of a relocation fee for workers to settle their recruitment debts; formation of workers' councils at NYUAD and on the surrounding island projects; establishment of a Saadiyat Island living wage to enable workers to select accommodation of their choosing; and cooperation with the [International Labor Organization] to help design and implement these and other recommendations," the petition says.
Tisch sophomore and coalition member Emma Dolhai said she was not aware of the conditions of the workers until recent news coverage of the labor camps.
"NYU has the responsibility to make sure that their contractors uphold [human rights]," Dolhai said. "I, for one, do not want an education that is in any way owing to the suffering of others."
A recent New York Times article, "Workers at N.Y.U.'s Abu Dhabi Site Faced Harsh Conditions," which was banned in the Emirates, brought more attention to violations of labor rights, citing abuse and deportation of workers. The article also said many workers had to pay recruitment fees, work 11 to 12 hours a day six or seven days a week with lower wages than they were promised, did not have possession of their passports and lived with up to 15 men in one room, all of which violate the labor standards NYU set.
NYU President John Sexton sent a university-wide email yesterday responding to the article.
"We are working with our Abu Dhabi partners to investigate these reports and seek more information on these cases to determine why, if the claims are accurate, they were not picked up by the compliance monitor, and to try to correct, to the extent still possible, any lapses in compliance," Sexton wrote in the email.
NYU spokesman John Beckman said the university will be responding to the coalition about the petition soon, but noted that the relationships with contracted workers in operational jobs, including food service, transportation and public safety, have been successful.
"No one has raised a question about compliance issues with those workers," Beckman said. "The Times story focused on construction workers; the contracts for those firms are not with NYU but with the entity developing the Saadiyat campus."
Beckman added that working to address the issues with U.A.E. domestic workers is already under consideration and being discussed by the staff at NYUAD.
NYUAD professor Seung-Hoon Jeong, who signed the petition, said he hopes the coalition will bring more serious attention to NYU's promise of labor rights.
"Ultimately I hope this collective voice would help bring gradual if not rapid change to labor conditions in the U.A.E. [and] Middle East at large, and NYUAD could be a catalyst," Jeong said.
Ross said this is a chance for faculty and students, both in New York and Abu Dhabi, to work together.
"Even though this is another example of NYU's name being tarnished, there's a real opportunity here to do something proactive and positive," Ross said.
Jeong added that the issue of human rights is complex.
"Labor exploitation is globally pervasive to various degrees and the U.S. is no exception in that you can't really draw an absolute line between tolerable and intolerable conditions," Jeong said. "Human rights are a relative concept."
*Kristina Bogos was WSN features editor in spring 2013.
Nicole Brown is editor-in-chief. Email her at [email protected].