Unpublished works spark debate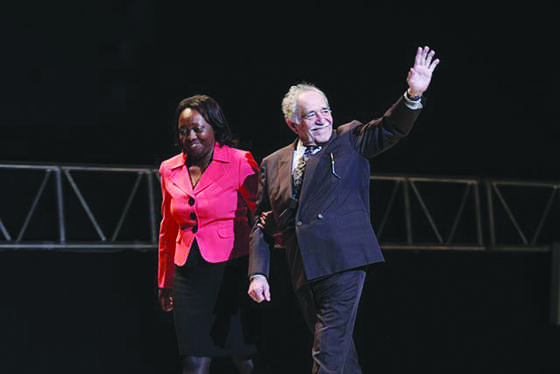 When celebrated Colombian author Gabriel García Márquez passed away on April 17, his legacy included more than just his status as one of the most prominent magic realists.
The Associated Press reported on Tuesday that, according to Penguin Random House Mexico, García Márquez left behind an unpublished manuscript. The publishing company said the author's family had not yet made a decision as to whether it would release the tentatively titled "En Agosto Nos Vemos" manuscript.
Some of history's greatest literature consists of work published posthumously, from Mark Twain's autobiography to Vergil's "Aeneid." All great authors die before their time — the longer they live, the more of their brilliance is imparted to the world.
But when that writer passes away, whose responsibility is it to care for his unpublished wisdom? Readers will line up to buy a copy of their favorite author's latest work, regardless of whether it was he or his family who approved the publication details. Yet, in most cases, posthumous works are unfinished.
To read and compare an imperfect composition to the rest of a writer's body of work is asking for trouble. On one hand, it could be considered disrespectful to compare such a novel to more polished publications. Criticism of David Foster Wallace's posthumous novel "The Pale King" was generally laudatory, but most reviews mention that the book was not completed before the author's suicide in 2008 and almost certainly was not as refined as the final product would have been.
Yet, maintaining integrity is not always the highest concern in these cases. When Stieg Larsson passed away in 2004, he had not yet seen any book in his best-selling "Millenium" series published. "The Girl with the Dragon Tattoo," "The Girl Who Played with Fire" and "The Girl Who Kicked the Hornet's Nest" would go on to sell over 65 million copies worldwide, and at the time of his passing Larsson was working on more manuscripts in the series.
Larsson's family and long-time girlfriend fell into a legal dispute about who owned the rights to the manuscripts, with Swedish law ultimately coming down in favor of Larsson's estranged brother and father. Currently, a ghostwriter has been hired to publish the fourth book in the "Millenium" series, set to come out in August 2015.
Larsson's case monetizes the issue. After all, talk of literary legacy only goes so far — millions can be made from the last work of a famed author's repertoire. The bitter dispute between Larsson's romantic partner and his estranged family exemplifies this issue. The flow of revenue becomes more important than the author's vision, which should not be the case. Years from now, when the dispute becomes old news and the work is all that is left, the writer's legacy will be misrepresented by greed.
It is tempting for fans to read every last word their favorite author has written, and there is something appealing about reading a work-in-progress, but readers should be concerned about the creative integrity of posthumous publication. Unless the writer has given the go-ahead for his book to be published, it is fair to say that the piece is for his eyes only.
To release an unfinished novel or autobiography after its creator's death is to invite unfair criticism into the memory of an otherwise unsullied reputation.
A version of this article appeared in the Wednesday, April 23 print edition. Michael Domanico is managing editor. Clio McConnell is arts editor. Email them at [email protected].