Letter from the editor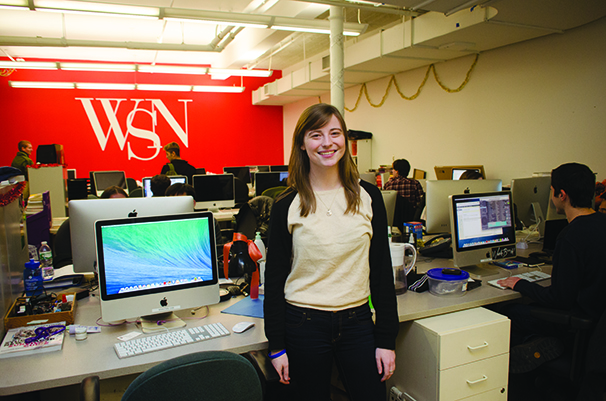 Dear Readers,
Every day at NYU, I am amazed and inspired by all of you. While I only know a fraction of you, I know talent is everywhere on this non-traditional campus. There are future actors, dancers, business leaders, politicians, scientists, writers — the list goes on and on. As the new editor-in-chief of the Washington Square News, I will continue to make WSN a platform for recognizing and celebrating the talents of this diverse student body, while also informing and questioning the community in which we live.
Coming to NYU can be overwhelming. Being one among so many students is often intimidating, but each of us has unique passions and goals that can help us find our place in a student body of 40,000. I found mine on the fifth floor of 838 Broadway where the WSN office is located. There I met my second family. I have spent countless hours writing and editing stories, collaborating with other editors, building friendships and having a role in the production of a daily paper. I am extremely proud to now lead that production. I am so fortunate to work with such dedicated and hardworking students, and I know they will continue to impress me.
In an ever-changing world of journalism, WSN is expanding and adapting everyday. While traditionally a print paper, we have developed and remodeled our website, expanded our coverage to new blogs and formed a growing presence on Facebook, Twitter and Instagram. Yet, there is always room for improvement. I hope to engage more members of the NYU community and expand our coverage. One of the attractions of NYU is its global presence, so we plan to provide more coverage of our global campuses. One of our first steps in that direction is collaborating with The Gazelle, the weekly student publication at NYU Abu Dhabi. Starting next week, we will publish one of their stories in our paper each week and vice versa in an effort to connect the two campuses.
We hope that you will join our conversation, or even join our team. Our doors are always open, so if you want to have a role in the production of WSN, stop by our office and maybe it will become your place at NYU as well.

Nicole Brown is Editor-in-Chief. Email her at [email protected].