Trisha Goyal | The Connector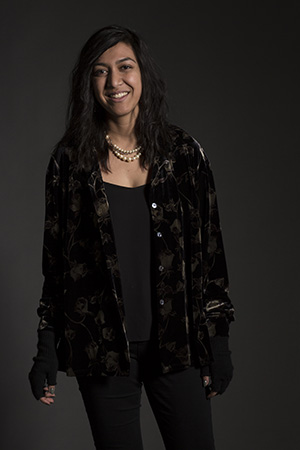 When Trisha Goyal ran against 10 other freshmen for underclassmen liaison of the Stern Inter-Club Council, she was the only one not wearing a suit.
The Stern junior didn't see herself as a "Sternie," she said, the stereotypical Stern student working toward their next banking offer, with dreams of becoming a CEO.
At the lectern, she spoke about feeling lost and confused entering Stern, and how she wanted to a community for the freshmen who didn't feel they fit into the Stern mold.
That year, she was the first freshman to hold a position on the board of a council that would shape her influence at NYU.
"When I was young, I remember I wanted to be an astronaut … I wanted to reach new heights to make an impact on people," Goyal said. "I think that childhood dream of doing things outside of the realm of possibilities has kept me inspired to a community at Stern that spans beyond what has already been done."
Goyal saw a problem with the club system at Stern — it resembled a bureaucracy more than a community because only a limited number of students were involved.
"The issue is that Stern is not a company. It's not a corporation," Goyal said. "It's an institution to foster learning and growth. The point of the club system is … for students to find a place within Stern that's like home."
It came back to finding a niche. She was the first member of her family to be born in the United States, but she found her niche in various activities and clubs from a young age.
"Everyone needs to have a sense of belonging somehow, somewhere," she said.
After her election to the council freshman year, Goyal began instituting small changes like publishing a club booklet and distributing it to students before the Stern club fair, vastly improving the efficiency of the event. She helped a second club fair in the spring semester and mentored her underclassmen liaison successor, increasing the rate of freshmen students' involvement.
Once she gained momentum, Goyal carried the same mindset she applied in New York halfway across the world to NYU's Shanghai study away site, where she spent the second semester of her sophomore year. While there, she became president of the emerging Stern Political Economy Exchange branch — one of only a few clubs in Shanghai at the time.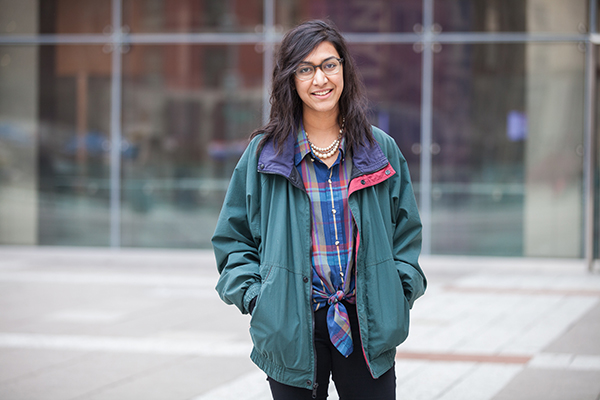 As president, Goyal realized Stern's relations with alumni was lacking because of a disconnect between the alumni and the current seniors.
"NYU and Stern, they just ask for money," Goyal said. "They don't build an attachment between students and alumni. [Alumni] don't engage with our students and see how awesome we really are."
She decided to a network by hosting speaking and networking events for students. The attendance of her meetings soon averaged 60 students, making the Political Exchange NYU Shanghai's most popular club. Others followed her lead, and now there are 25 functioning clubs on-site.
Back in New York City this semester, Goyal decided to step back and work on promoting and shaping future leaders of the ICC. As the council's director of External Affairs, Goyal keeps lineless sketchbooks full of ideas on improving the council's influence on the clubs, from initiating a diversity series to encouraging cross-collaboration both in New York and across the globe.
"Hopefully by the time I'm a senior, we will have a full-fledged club system between Shanghai and New York," Goyal said.
Goyal will likely remain the "ball of energy" her friends say make people so drawn to her.
"She remains incredibly positive and upbeat even while under pressure," said Stern senior A.J. Tus, a fellow ICC member and Goyal's close friend. "In an environment where many of the most successful are seen as artificial or self-serving, Trisha consistently comes across as an honest and genuine person."
Through it , Goyal said, it's important to find and hold close the "little things" — those other passions outside of academics and career that may seem trivial but make each person unique.
"That's what college is about. Undergraduate is meant for you to develop yourself and understand yourself," Goyal said. "Being self-aware is the hardest trait to have, but it's the best trait to have."
As far as big-picture and life plans are concerned, Goyal said she knows she will want to engage a community, as she's doing now.
"Developing things, ideas, people," Goyal said. "That's always been my drive."
— Nicole Brown
Studio photography by Alexis Bynum, other images by Rachel Kaplan/WSN