Glasses create opportunities to experiment with eye makeup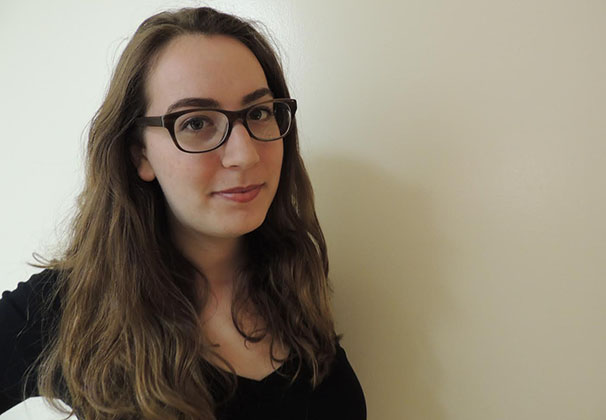 As the fall semester nears its end, excitement for winter break is put on hold and sleepless nights at Bobst Library become routine. Makeup, hair and style in general tend to be put on the back burner for more comfortable study-friendly options, including forgoing pesky, drying contact lenses for glasses. For finals week, those who sport frames on a regular basis can accentuate their eyewear and flatter their features by following a few simple beauty tips.
Most advice is dependent on the type of frames you own — ranging from thick plastic to wire. But a universal problem glasses present are the shadows around the lower lid region that accentuate the appearance of dark circles under the eye. This is why concealer is essential when wearing glasses, since they can cause you to look even more tired than you feel. The best product to minimize these shadows is a cream concealer that is also a brightening agent, which means the concealer has more of a yellow tint to it than your natural skin tone. Try Benefit's Erase Paste, ($26) or Almay's Wake Up undereye concealer ($8), both of which conceal dark spots and brighten the skin.
The amount of eye makeup you wear is based on the type of frame you wear. The thicker the frames, the more they overwhelm your eyes, so you can wear thicker eyeliner. If you wear thick glasses, a thick line or even cat-eye style would define your eyes better than a thin shape. If you have thinner frames, however, stick to a classic lined look that stays fairly close to the lash line. With other eye makeup products, like eyeshadow, minimalistic styles work best — too smoky or too colorful of a shadow creates the appearance of dark circles and fatigue. Instead, opt for a light, neutral shade that complements your skin tone. Be sure to apply it only on the eyelid.
While wearing glasses, sometimes wearing more products is actually better to accentuate your eyes. Frames can sometimes overpower one's face and leave an unbalanced look. Bold lips add balance and give a pop of color, especially if your frames are a neutral tone. The same tip applies to defined brows, rosy blush or layers of mascara.
The lenses of the glasses themselves also play an important role in makeup application. Certain lenses can cause the eye to appear either smaller or larger, so take the time to distinguish how your eye shape changes when you are and are not wearing your glasses. If your eyes appear larger, only apply eyeliner to the top lid, and you can keep a thin streak of eyeliner close to the lash line. If your eyes appear smaller, line the entire eye with eyeliner, making your eyes stand out even though the lenses naturally do the opposite.
A version of this article appeared in the Wednesday, Dec. 4 print edition. Dana Reszutek is a staff writer. Email her at [email protected]