FRINGE Q&A: Serena Guen, Editor-in-Chief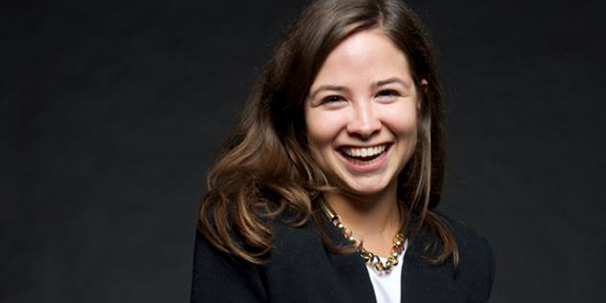 Serena Guen, a 2013 NYU Global Liberal Studies graduate, has already made strides in the fashion industry. After founding SUITCASE, a London-based fashion and travel publication while she was still a student at NYU, Guen has become one of the rising stars in the business and publishing world. Although she just finished her NYU experience only a few months ago, Guen has already been listed in the Top 1,000 Londoners by the Evening Standard, and has plans to expand her media presence globally.
Q: How has your time spent at NYU influenced your career path as of yet?
A: NYU hasn't just influenced my career path — it was an integral part of it. My degree in Global Liberal Studies taught me about great masters (and masterpieces) of cultures, most certainly, but more importantly it taught me a way of thinking that has been key to what I do.
Q: How would you describe the overall concept of your publication, SUITCASE? Who is the target audience?
A: SUITCASE is a platform for young and inspiring individuals around the world to share their travel and fashion experiences with other young and inspiring individuals. Currently we only target young women but we still have a large male readership and plan to expand to cover both in the near future.
Q: Why did you choose to work in the editorial field and focus on fashion and travel?
A: I'm one of those not-from-anywhere-but-really-from-everywhere children typical of our generation. My father is Tunisian-German and my mother Italian-English, so I spent a lot of my holidays growing up visiting family all over the place and, as a result, I was lucky enough to be exposed to a lot of different cultures. However, it wasn't until my degree at NYU when I actually spent two years in Paris and two years in New York that I understood the difference between living in a place (away from home) and visiting it as a tourist. I've always loved writing and really wanted to create something that portrays a destination accurately and give visitors the chance to truly experience it.
Q: What's next for you and SUITCASE? Any changes or new plans for the publication in the near future?
A: We've just expanded the team and have big plans for the digital side of SUITCASE. I don't know any publications that have got the balance right between print and digital yet, and I am determined to get there first. We have an amazing editorial and design team, so fingers crossed, we are on our way.
Q: What advice would you give to aspiring publication writers or editors?
A: Start online and learn basic tech skills, even if it's just WordPress, and how to use social media to promote yourself and your work. Be wary if you are going to have social media — either make it private or use it effectively. People will judge a digital editor applicant if the person only has 50 twitter followers. Set monthly goals for yourself, achieve them no matter what and assess your progress at the end of each month — even if it's just getting 50 more Instagram followers. Set a few long-term goals, too. Share them with someone experienced — it may seem scary, but it does make you want to achieve them.
Dana Reszutek is a staff writer. Email her at [email protected]