[UPDATE] FDNY rescues LS sophomore from between buildings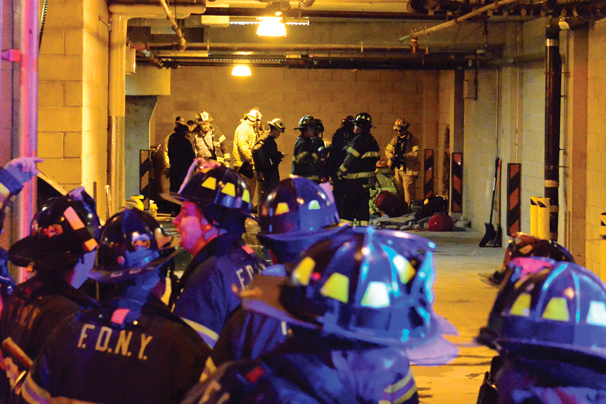 UPDATE Monday, Nov. 4, 8:35 p.m.: Senior Associate Vice President for Student Affairs Tom Ellett sent an email to the residents of Lafayette Hall and Alumni Hall, where Vongtau is a resident, to notify them about the incident last night.
The email specifies that 16 hours after Vongtau was reported missing, his possessions were found in Lafayette, which caused Public Safety to focus their search there.
"How the student came to be in this space is unclear to us at this time," the email says. "But we were glad he was found, grateful to the FDNY and NYPD for their quick response, proud of the students' friends who reported him missing and were concerned about his well-being, and proud of the Public Safety officer who thought to look for the student in an unlikely location."
The email also says that students affected can call the Wellness Exchange. If students have any relevant information, they should call Public Safety.
—
Original story as follows:
LS sophomore Asher Vongtau was trapped between Lafayette Street residence hall and a parking garage, before New York City Fire Department rescue workers removed him from the two-foot wide space this evening.
He was placed in an ambulance at 6:36 p.m. after an hour and a half-long rescue and taken to Bellevue Hospital.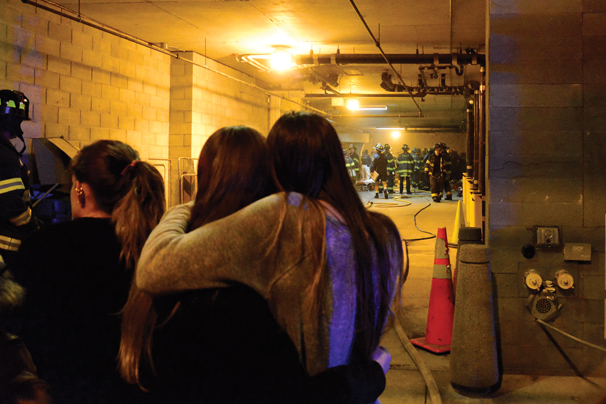 His sister, Zoe Vongtau, said he was in stable condition as of 9 p.m. on Nov. 3.
"We just ask for continuous praying and love sent his way," she said.
Vongtau was reported missing late Nov. 2, NYU spokesman John Beckman said. Public Safety officers had been searching for him since that time.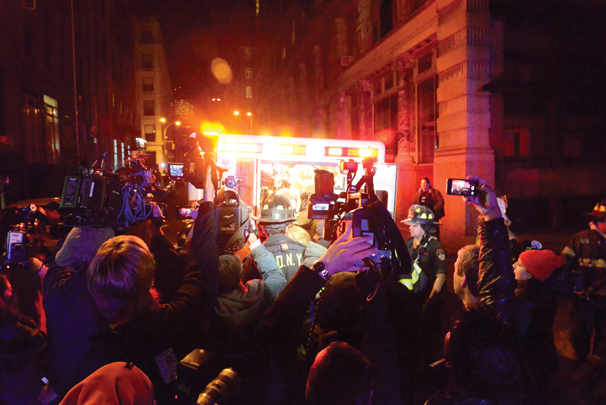 "One of the public safety officers was the person who found him in a very small space between 80 Lafayette St. and a [neighboring] garage," Beckman said. "And he alerted the NYPD and the FDNY, who began a rescue operation."
Beckman said Vongtau is not a Lafayette resident.
FDNY deputy chief Joseph Schiralli said Vongtau was trapped at the base of the buildings for at least a day. He said the student was found conscious, trapped on his side and only able to move his right arm.
The rescue workers drilled through the parking garage's double-quartz cinder block wall to retrieve the student.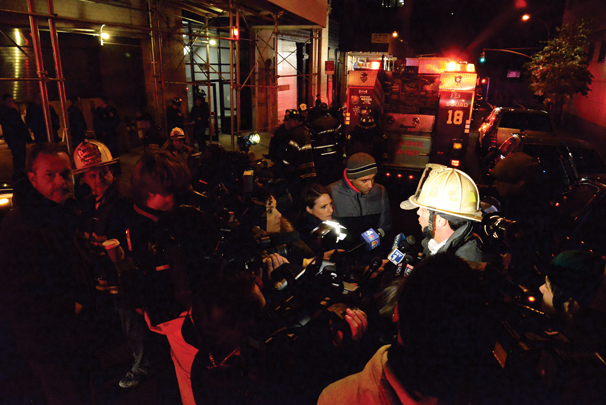 "There was no way to get him from either side," Schiralli said. "The walls had to be breached."
The rescue workers provided medical attention, including administering an IV, before rescuing the student.
As of press time, reports about how Vongtau became trapped were not confirmed. Information about the incident has also not been released to Lafayette residents.
"We're glad this worked out in a way where, in spite of what must have been a very traumatic, difficult and scary experience, the student seems to be okay," Beckman said.
Additional reporting by Michael Domanico. Michael Domanico is a news editor. Kevin Burns is a deputy news editor. Nicole Brown and Emily Bell are news editors. Email them at [email protected].
An earlier version of this story misidentified an FDNY deputy chief as Joseph Schrader. In fact, his name is Joseph Schiralli. The story also stated that a residence hall assistant said that Vongtau fell from the seventh floor. In fact, this has not been confirmed. WSN regrets the errors.