New York perfumeries provide individualized scent options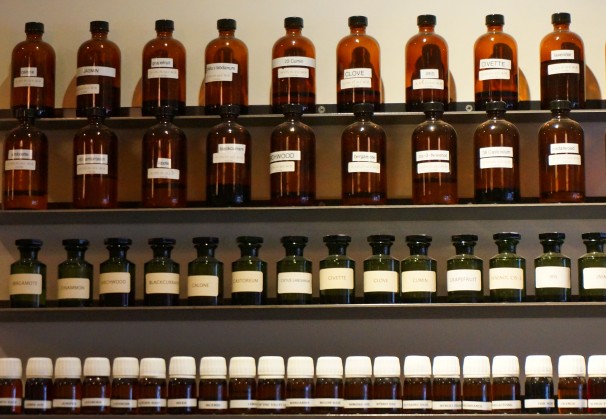 When preparing to go out, perfume is generally the last thing applied — the final touch that perfects your image. What you smell like can convey how you feel.
But despite the variety of scents available in stores, not everyone will find a predesigned match in the fragrance aisle. With perfumeries that offer custom fragrances, there's a simple alternative to finding a scent that's guaranteed to match your body chemistry.
Through a process that typically involves selecting from a wide range of oils and testing them to form your own scent, a custom fragrance may open the door for originality while insuring, with the help of perfume experts, that the combination will prove cohesive.
A variety of perfumeries in New York City offer this process. The Fragrance Shop New York, located in the East Village, offers hundreds of scents and in an attainable price range between $28 and $67.
Owner of the New York shop Lalita Kamut explained the process of how to choose the right scents in a custom fragrance.
"Your nose will tell you what's right," she said. "When we make the custom fragran-ces, you choose about three to six scents. We process by testing, and you'll always know when the scent is right because it'll feel the best on you."
Although the Fragrance Shop New York offers a walk-in environment, many other custom perfumeries such as Upper East Side's Scenterprises LTD and Brooklyn's Herbal Alchemy, further personalize the cus
tom fragrance process by requiring a scheduled appointment geared toward private customization. But these sessions generally indicate a hig-her price point. Scenterprises LTD offers their smallest bottle for $50, while Herbal Alchemy starts at $125.
CAS sophomore Josefa Bitenc said she preferred the idea of a tried-and-true fragrance that many people enjoy.
"I like the novelty of custom perfumes, but I feel like I don't have good enough knowledge of fragrance to find a custom scent that works for me that's better than the perfume I already have," Bitenc said.
Whether you attempt find a pre-existing, brand-name fragrance, or opt for the customization process, know that there is a scent out there is a scent out there for you.
A version of this article ran in the Wednesday, Oct. 16 print edition. Dana Reszutek is a staff writer. Email her at [email protected].