Deviate from typical eyeliner shape with geometric look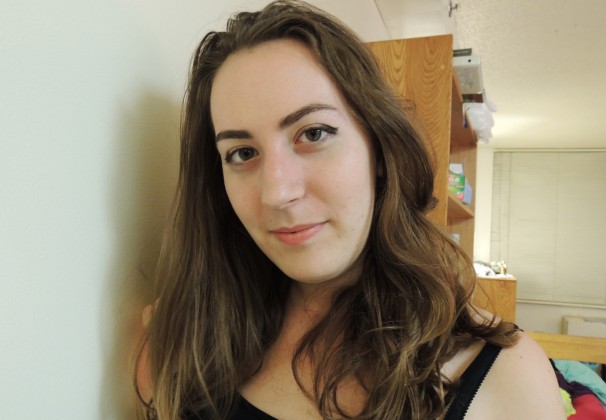 Transitioning from summer to fall makeup generally involves replacing your bronzer and tinted lip balms with eyeliner and dark lipstick. From a subtle lined look to a dramatic cat eye, lined eyes have always made their marks on the fall/winter runways, and this season introduced more unusual, geometric liner shapes that balance edginess and wearability.
This specific look is meant to be an alternative to the daily black cat eye that many students wear on a regular basis. Instead of ends pointed toward the corner of the eye, the corners are elongated for a more rectangular look.
To begin, be sure to apply concealer under the eyes, and on the eyelid itself, which acts as a primer. Liquid concealer works best as an eye primer, because it does not appear dry looking when it sets. Try Maybelline's Fit Me concealer ($4.99) or Stila's Perfecting Concealer ($23). Be sure to use your ring finger to dab under your eye for a light and smooth application.
Instead of a black pencil or cream liner, try going for a softer look with simple black eyeshadow, such as NYX's Nude Matte Shadow in Black ($4.50). First, lightly apply the shadow using a small or angled eyeshadow brush on the crease of your eye, starting at about halfway toward the edge of your lid. Then, follow the curve of your eyelid downward, ending at the edge of your eye to form a starting outline.
Creating a sharp and defined geometric line on one's eyes is quite difficult. Instead of attempting this look freehand, a simple trick involving Scotch tape makes getting a perfect line much easier. With your eyes closed, apply two small pieces of tape on your eye — one placed vertically next to the edge of your eye, and the other placed horizontally below your brow. The tape placement will mark how dramatic, and how noticeable, the rectangular shape will be.
Once the tape is placed in the desired shape, take your eyeshadow brush and fill in this outline with shadow, making sure you fill in the edged corner formed by the tape intersection. Work the shadow inward on your lid, finishing with a diagonal line of shadow toward the end of your lid. This diagonal should start at your lash line and work into the soft crease line already made. The line does not have to be too defined, and can be a soft buildup into the defined edge of the eye.
After all the black eyeshadow is applied, slowly remove the tape, and the geometric edge formed by the tape should remain.
To complete this look, apply a light amount of your favorite mascara, and leave the rest of the face relatively natural — a simple soft nude lipstick and a light blush will allow for the eyes to stand out, creating a perfect fall look.
A version of this article appeared in the Wednesday, Oct. 9 print edition. Dana Reszutek is a staff writer. Email her at [email protected]