Get cozy in fashionable fall coats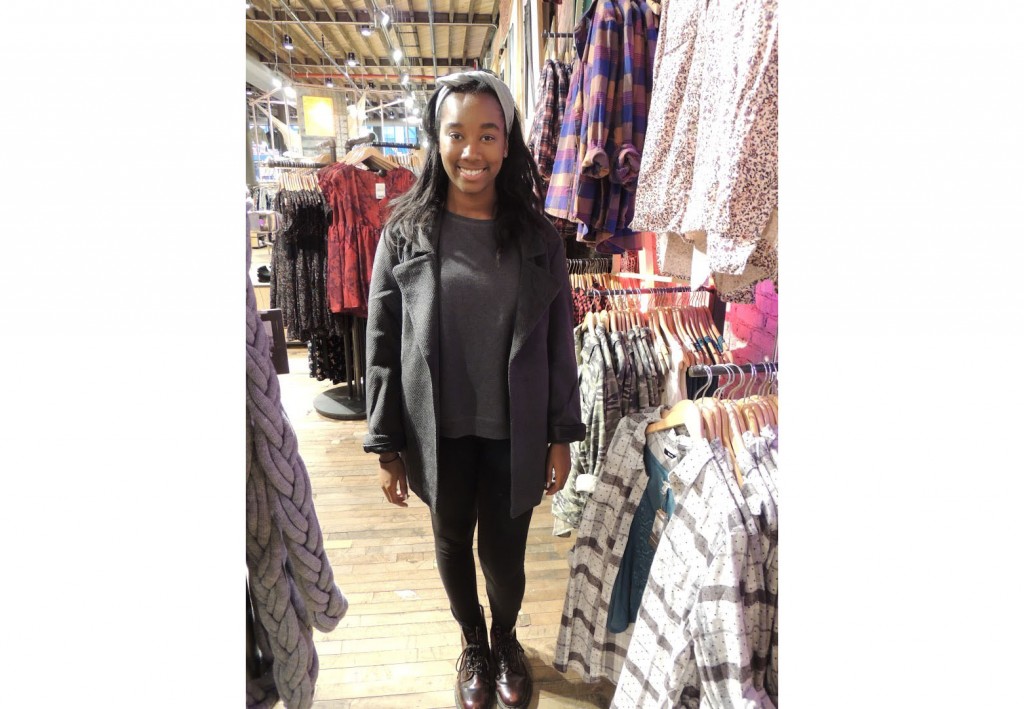 Toward the end of September, New York City's hot and sticky summer days suddenly turn chilly and windy — the first sign that fall is upon us. Staying up to date with trends, however, can be as easy as buying a single new piece. Coats, from oversized to leather, are not only a necessity, but an opportunity to make a strong sartorial statement.
Fall trends usually come in colors from the darker end of the spectrum — blacks, deep purples and grays. Though these colors have made their yearly appearance on the runways, statement coats in lighter hues, from pinks to jewel tones, have also made their mark on this fall's trends. For a true stand-out piece, opt for a bright blue wool structured coat, like Urban Outfitters' "Numph Nova Coat" ($250).
Alternatively, Zara sells a red coat with a simple yet chic fit, which adds a French twist to any look ($159).
If you prefer to maintain the classic fall color palette, however, navy is a prominent color this season. Navy is the perfect bridge between a stand-out color and a subdued neutral, and works best on classic cuts, such as a double-breasted coat from H&M ($69.95).
Although it's tempting to stick with classic cuts for fall, playing with shape is a major trend in outerwear this season. Oversized coats are the most common new shape. While maintaining a minimalist but structured look, try using menswear trends. A simple gray, oversized blazer-style coat from Urban Outfitters ($149), or a grayscale checked coat from Topshop ($170), can easily be incorporated into your wardrobe as an everyday item.
Other loose shapes, such as the cape or the open-style coat, are also making an ap
pearance. H&M's Paris Collection, which is an in-store exclusive, offers affordable options for these loose-fitting coats ($99 each). With simple gold detailing and a defined yet unique shape, these pieces have a classic, wearable appeal.
The most defining feature of a coat is the choice of material, as well as the texture and feel. Leathers, tweeds and other classic textiles have been paired with bold zipper and button detailing to make for statement-worthy coats. Topshop offers a textured oversized leather coat with a large zipper detail ($170), softening the leather's edge. But if you truly want to add a texture-centered coat to your wardrobe, go for something fuzzy, like the white, cropped MINKPINK coat from Urban Outfitters ($119), which is sure to make a statement.
A version of this article ran in the Wednesday, Sept. 25 print edition. Dana Reszutek is a staff writer. Email her at [email protected]