NYU Poly merge with university expected to conclude at end of year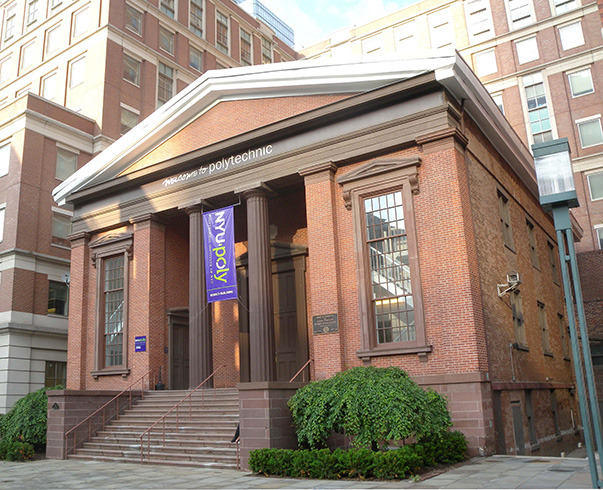 The university has announced that the Polytechnic Institute of NYU is expected to complete the transition to NYU's School of Engineering by December of this year.
In a series of steps to gain approval, the merger passed the The New York State Board of Regents on June 18, and the Middle States Commission on Higher Education approved the changes last Thursday. The U.S. Department of Education is also expected to formally recognize the merger.
Dean of the School of Engineering Katepalli Sreenivasan said NYU and NYU-Poly have been working together for years in preparation for these approvals.
"The steps taken by both institutions include gaining approvals from both Boards of Trustees, assuring the financial and legal soundness of both institutions, and ensuring that there will be seamless transitions and integration with degree programs, the faculty, campus operations and student activities," he said.
Sreenivasan said that approval from the three government agencies was required because the NYS Regents oversees the charters of all independent colleges and universities in New York. The charters of NYU and NYU-Poly were previously approved by the board, but now that they will be one university, a new charter needed approval.
"In addition, as part of the merger, NYU's master plan was amended to expand its mission to include offering programs and degrees in engineering," Sreenivasan said. "This amendment also required Regents' approval."
The MSC is the accreditation entity for higher education in the Middle Atlantic States, which includes New York. The merger between NYU and NYU-Poly required the MSC to approve the closure of NYU-Poly, the expansion of NYU to Brooklyn, and the additional engineering degree offerings at NYU.
Finally, the DOE's approval is required so that its policies on federal financial aid, the distribution of aid and monitoring of funds will affect NYU and NYU-Poly as one university.
"Following the merger, DOE will authorize all federal education through NYU," Sreenivasan said.
Even after these approvals, the representatives of NYU and NYU-Poly have some work ahead of them.
"NYU and NYU-Poly are continuing to work on integrating systems that are used by students, faculty, and staff at both institutions, such as Albert," Sreenivasan said. "We anticipate that this integration will continue during a transition period once the merger becomes effective on Jan. 1, 2014."
But according to Sreenivasan, there is still some uncertainty surrounding how courses and activities that currently exist at both universities will integrate in the merger. Sreenivasan mentioned in an interview with WSN in April that some courses might have to be cut or altered at the School of Engineering since they are already offered at the College of Arts and Science.
Other complications include the reorganization of athletic teams and school clubs that exist both at NYU and NYU-Poly.
"Careful planning continues as we move to complete the merger, both with regards to academic and extracurricular issues," said NYU spokesman Philip Lentz. "We are preparing a merger web page with FAQs and other relevant information for students, faculty and staff."
NYU-Poly applied physics professor Stephen Arnold said one concern he has about the merger is the loss of science departments at NYU-Poly. He explained that regular chemistry is no longer offered due to the fully resourced chemistry department in CAS.
As a physics professor, he is also disappointed that there is no physics graduate program at the future engineering school.
"It would be an ideal situation to have an applied physics department," Arnold said.
However, Arnold said there are positives to the merger, including more access to educational resources.
"We have access to [NYU's] library collections now, a lot of online journals that we didn't have easy access to before," he said.
Arnold said the merger will strengthen the university overall, but he hopes that there will be a greater science presence in the engineering school in the future.
Nicole Brown is a news editor. Email her at [email protected].