NYU supports lifestyles of students with disabilities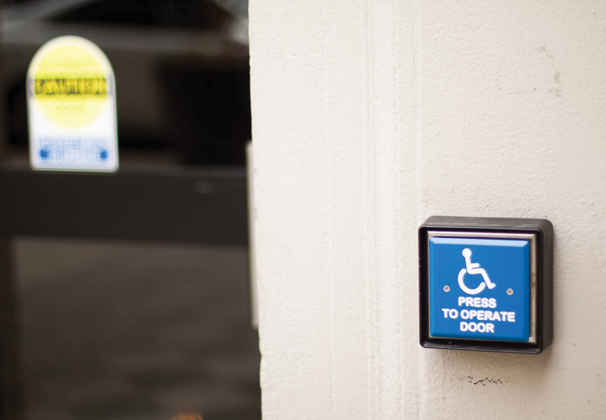 Over 900 NYU students are registered at the Henry and Lucy Moses Center for Students with Disabilities. The CSD aims to create a safe, educational and positive environment for students with disabilities.
"We work to develop programs that foster the personal and academic growth and independence," said Robyn Weiss, director of the CSD.
Learning specialists at the CSD work with students to understand their disabilities so they can help them receive the services they need and ensure they have equal access to NYU programs.
CAS sophomore, Abhi Elisetty, who has a physical disability that constrains him to a wheelchair, said one of his biggest challenges as a student is commuting from his home in Queens to NYU.
"Though [New York City] public transportation is becoming increasingly wheelchair-accessible, it still poses a lot of barriers to people with disabilities," Elisetty said.
However, Elisetty says NYU is one of the most wheelchair accessible college campuses among those he has visited.
The CSD has given Elisetty the opportunity to travel to Prague over spring break with a group of students.
Meanwhile, students with disabilities can find another support system in the Disability Studies and Disabilities Community, a group that includes both disabled and non-disabled members.
NYU alumna and founder of DSDC Lizza Dauenhauer-Pendley explained that members of the club do not have to declare whether or not they have a disability, and their definition of disability includes several different types of impairments.
DSDC raises awareness of disabilities within the NYU community.
"We want to provide a safe space that honors and recognizes disability as a social identity as well as creating an avenue for positive social change," Dauenhauer-Pendley said.
Weiss said students at NYU welcome their peers who have disabilities.
"Students with significant disabilities are entering areas of study and professions they may have shied away from 10 years ago," she said.
Elisetty is a perfect example of a student who has succeeded despite having a disability. He is currently in the NYU Global Debate competition, and he and his partner advanced with 15 other teams into the final phase that will occur in April.
Academically, Elisetty's goals are not limited by his disability either. He came to NYU to pursue a degree in philosophy, and is now in the Presidential Scholars Program in the College of Arts and Science. Through this program, he plans to explore his research interests in philosophy of the mind and ethics.
"I'm in the initial stages of developing a research project and connecting a faculty member," he said.
Elisetty finds the university very accommodating.
"The school as a whole just generally works really hard to remove barriers for students with disabilities to the extent that they can," he said.
 A version of this article appeared in the March 5 print edition. Nicole Brown is investigative editor. Additional reporting by Su Sie Park. Email them at [email protected]