Obama sets agenda with State of the Union address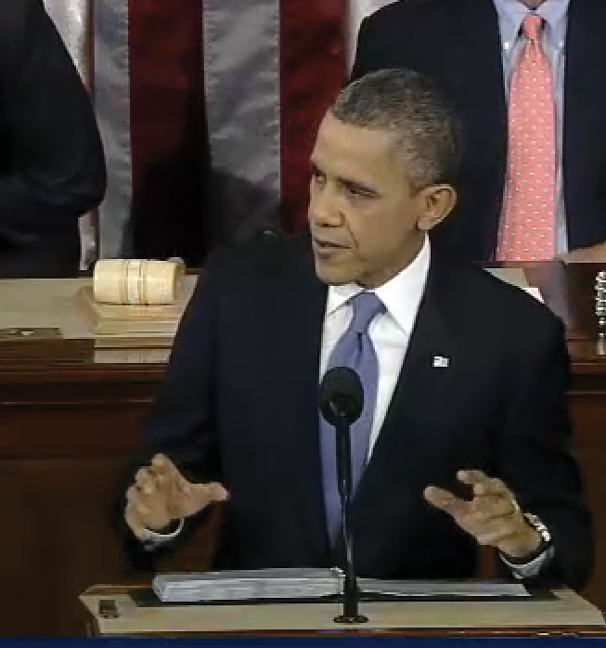 President Barack Obama addressed several issues related to college students while underlining job creation and bipartisan agreement during last night's State of the Union Speech.
Although tax credits, grants and better loans have made schooling more affordable, Obama said taking the burden away from taxpayers to fund higher education could further decrease costs for students.
Obama also proposed reforms to the Higher Education Act that will put pressure on colleges to maintain the value of their education while increasing affordability. Additionally, the president announced the "College Scorecard," which will give parents and students the opportunity to rate a college based on its cost and quality of education.
"Today, skyrocketing costs price way too many young people out of a higher education, or saddle them with unsustainable debt," Obama said. "Colleges must do their part to keep costs down."
College students looking for part-time jobs may be pleased to hear that Obama wants to increase the federal minimum wage to $9. The president said the idea of tying minimum wage to the cost of living was one that he and Gov. Mitt Romney agreed on last year.
Technology and STEM programs were also emphasized. Obama highlighted the collaboration between IBM, New York Public Schools and the City University of New York, which allows high schoolers to graduate with a technical degree. He said this program should be a model for the nation.
He also stressed the importance of a bipartisan agreement to protect future generations from the harmful effects of climate change.
"We can choose to believe that Superstorm Sandy, and the most severe drought in decades, and the worst wildfires some states have ever seen were all just a freak coincidences," he said. "Or we can choose to believe in the overwhelming judgment of science and act before it's too late."
Obama added that investing in renewable energy would help create jobs and revive the economy.
Although the main focuses of this year's State of the Union were job growth and bipartisanship, the president has not forgotten the interests of college students.
A version of this article appeared in the Wednesday, Feb. 13 print edition. Nicole Brown is investigative editor. Veronica Carchedi is city/state editor. Email them at [email protected]