After building her career as a designer at Kate Spade and Steven Alan, Whitney Pozgay launched her own eponymous collection, WHIT, in 2010.  In keeping with her previous collections, her Spring/Summer 2013 presentation at The Cabanas featured chic designs with clean silhouettes that any downtown girl could wear.
The collection, inspired by an island getaway in St. Lucia, was full of lush island prints, nautical stripes, and bright colors. The flouncy dresses, light tank tops, sleek maxi skirts, and fitted trousers were constructed using a range of fabrics from airy silks to structured cottons.  The color and fabric choices were bold and unique, but the classic shapes kept them wearable and versatile.  The breezy tank tops and blouses with laser cutout details in particular could be paired with any maxi skirt, short, or trouser in the collection, and could even be used as layering pieces to transition into the fall months.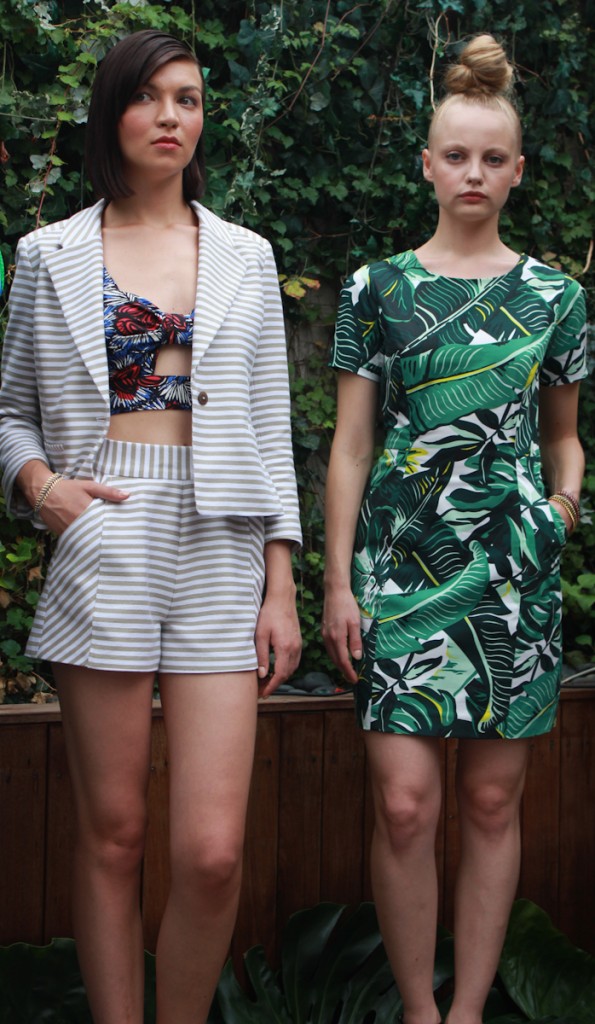 Much like the variety of prints, there was also a variety of different accessories.  Models sported palm tree printed baseball caps, tall straw hats, cream sunglasses, and round straw bags with neon accents. The shoes, an Osborn and WHIT collaboration, included metallic cutout sandals, navy wedges, and tropical printed flats that were chic yet comfortable.  Naturally, the make up was minimal, and hair was slicked back into simple buns and ponytails.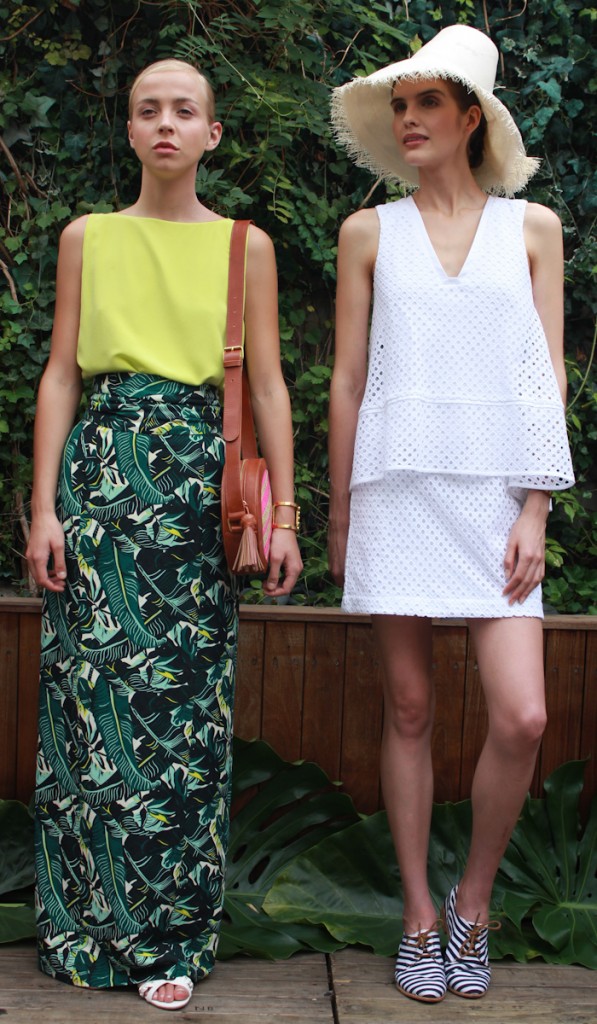 Cayla Delardi is a contributing writer. Email her at [email protected]