Anxiety Is My Carry-On
Four moments where I've struggled with not knowing how to deal with my anxiety and a little note on how I overcame my struggle.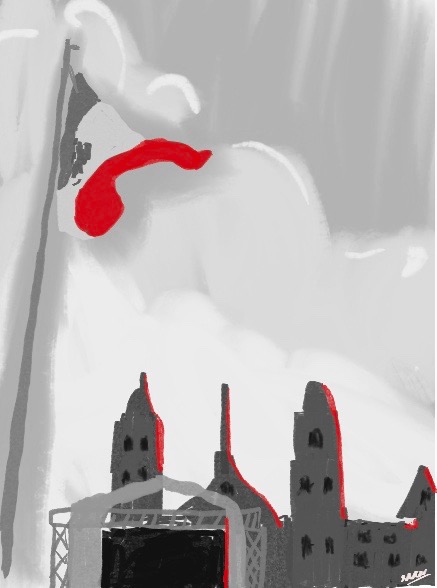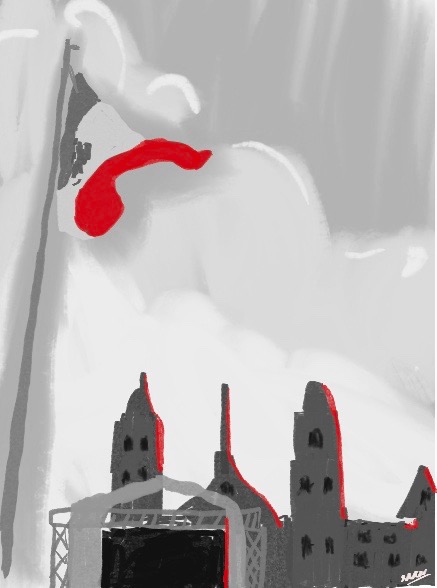 Mexico City, Mexico
July 2018
The streets of Mexico City were loud with excitement. It was the World Cup. Everywhere you went, there were jerseys hung up on walls and merchandise being sold. A couple of days before I arrived, I witnessed Mexico beat Germany, the victors of the 2014 World Cup. It cemented us as the underdogs.
But I was also excited to be in Mexico City because I was visiting my family, and I loved that somehow for 90 minutes – sometimes even more with stoppage time – we all put our petty differences aside and came together to celebrate the honored tradition of watching soccer.
It was around 10 a.m. and the game was just about to begin. Mexico was playing against Sweden and it was sure to be a good game, but as I was putting on my makeup, I had a tingling feeling inside my stomach. I thought it might be because I hadn't eaten but the more mi Tio Lalo's house filled up with family members, the more I started to feel myself retreat.
I turned to the mirror near the TV in the living room and continued to put on my makeup. Then before I knew it, Sweden scored a goal, the first of three, against Mexico and I felt exhausted, so I sat in the corner of mi Tio Lalo's couch, fidgeting my legs up and down. I put my hands on my legs and tapped to the rhythm of my fidgets. Each tap, my fingers tugged deep into my denim, clenching the rugged material and hurting the skin underneath.
While everyone was cheering for Mexico, I was cheering for myself to stop indulging in physical pain to feel better.
San Francisco, California
April 2019
I sat in a tucked-away corner near a tall bookshelf, in one of my favorite spots in San Francisco's City Lights Bookstore. It was 1:34 p.m. and my friends were the only ones around, so I decided to sit down and read a book while I waited for them to finish perusing the poetry section.  
My friend Michaela turned, pointed her phone at me and took a couple of photos. They wouldn't have looked out of place on my Instagram feed, just another image of a cool, collected girl relaxing with a book. But in that instant, I suddenly felt the farthest thing from calm and collected. It felt like a brick had slammed into my chest, leaving me with too little air to breathe. 
It came so unexpectedly, that breathlessness I often try to push away. 
But isn't that always the case?
Am I the only one to ever feel this way? Submerged in the overwhelming emotions that come over me and lodge so deeply inside me, I feel too nervous to say anything. If I keep thinking about this, will I eventually generate the courage to verbalize my feelings to my friends? Do they know I'm feeling this way right now?
I got up, and now I was alone. Surrounded by friends, sure, but alone with that brick pounding my chest.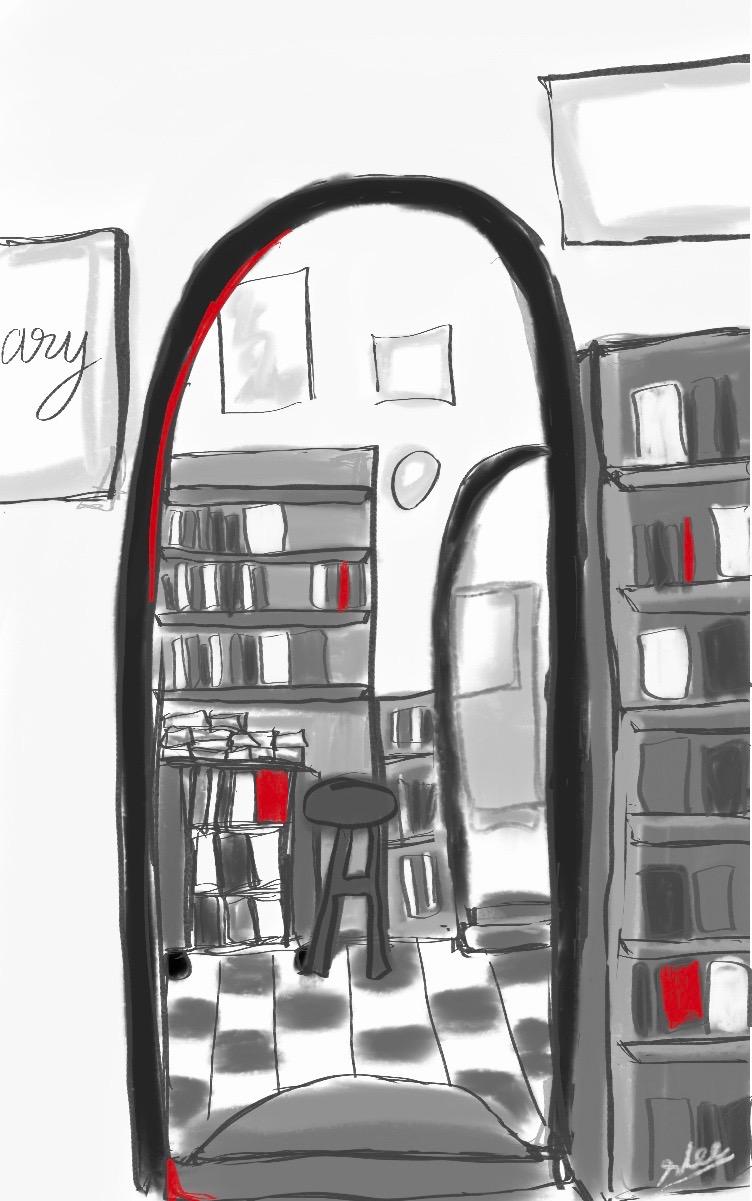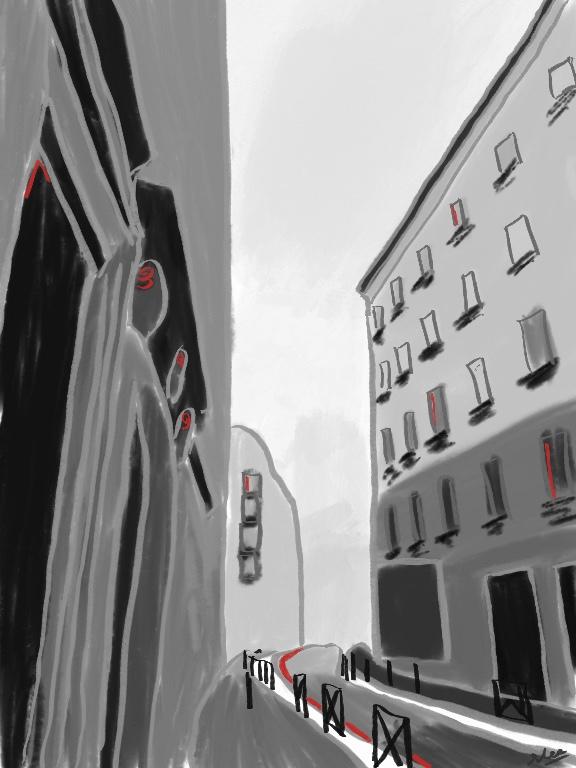 Paris, France
July 2019
It was 7 a.m. I stumbled out onto the narrow cobblestone streets of Paris and got into my Uber. I had been awake since 3 a.m. planning my exit from an unfamiliar apartment. 
Two hours later, I woke up in my own room. I was thankful for those sweat-soaked cotton sheets that I had told myself I would wash earlier that week. I had never felt more safe than when I was with myself. 
Everyone in my dorm was waiting to go to Musée D'Orsay for a tour. I made it to the bottom of the stairs in the building, then turned and retreated back up to my room. I took my time, pondering whether to go with the group or on my own. I dragged my feet, whispering into the air, "I don't have to go." 
I mustered the will to put on my sneakers and sunglasses and emerged from my room. I put my earphones in, put on some '80s music and walked down Saint-Germain-des-Prés on my own. Every time I had walked the streets of Paris so far, I was always aware of how privileged I was to do so. But that day, I remember thinking, "I would much rather be at home than be here."
That's not to say that I don't appreciate traveling, just that sometimes, I don't like when I'm forced to confront the thought of interacting with others, while simultaneously wanting to run away from my problems. On that humid, sticky day, I couldn't even enjoy the pleasure of being in Paris.
Manhattan, New York
September 2019
I was carrying two grocery bags on my shoulders, each equally heavy. It was my fault for thinking that I could walk to Trader Joe's on 14th Street and back to my dorm in Greenwich Village without getting exhausted. I guess I was still getting used to the idea of living in New York. 
It was 8:27 p.m. and I was trying to decide whether to take an Uber or not. I sat down on a bench in Washington Square Park, dropped my grocery bags and took a sip from a soda bottle.
I read a text from my friend and smiled. But suddenly, I began to cry in public. It wasn't loud or to seek attention, it was just silent tears streaming down my face as I tried to catch some deep breaths in between a panic attack. 
I knew this feeling all too well.  
I wanted to retreat like I had in Mexico City. And wanted that brick to stop pounding my chest like it had in San Francisco. And wanted to run away like I had in Paris.
Yet something strange happened while I was crying: for once, I didn't try to control it. I didn't push away my anxiety. I'm not one for crying in public, but I felt that if I didn't do it in that moment, I would never let my feelings out. 
I'd always been afraid of crying, as the act was inextricable from the anxiety that has plagued some of the most important relationships in my life — romantic, platonic and familial — or so I had thought. I realized the problem had never been expressing my feelings. It was not acknowledging my anxiety as part of my identity, choosing to deflect it by holding in my tears, and by extension, suppressing the appropriate reaction to my feelings. 
Now, I welcome the activity of crying because in doing so, I'm acknowledging my anxiety, my pain, my soul, my heart and myself.