A Far-Flung Goodbye for NYU Shanghai Class of 2020
NYU Shanghai was the first NYU campus to delay classes and eventually shut down as part of the effort to stop the spread of the coronavirus. For a graduating class that was never allowed on campus for their final semester, this meant an unsatisfying and uncertain conclusion to university life.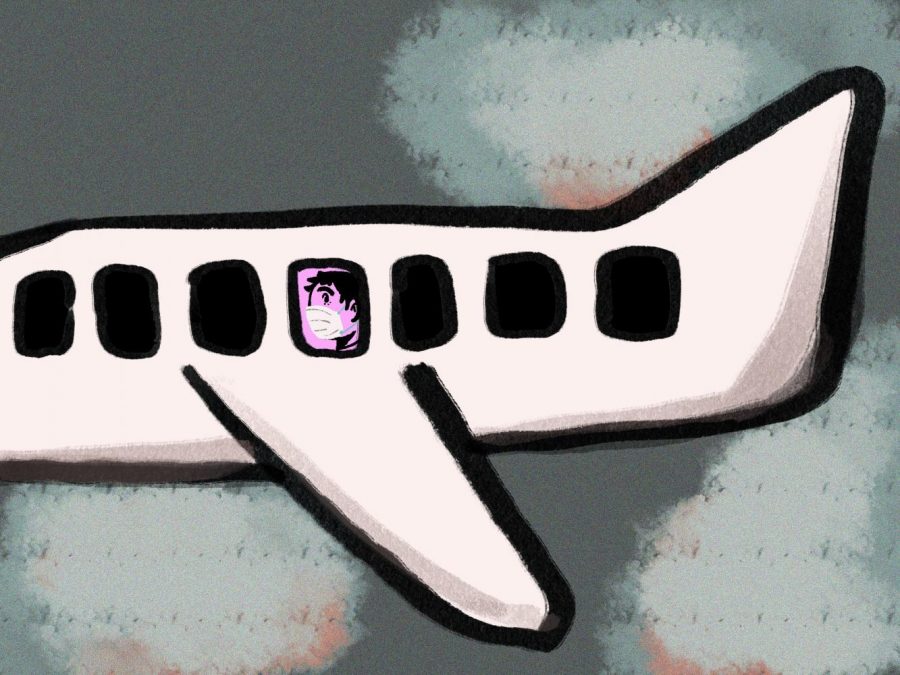 Clarisse Pinel was in Shanghai for just 48 hours when she got the news that NYU Shanghai was to delay its opening, and immediately packed her bags to head to New York. Kennedy Cambra-Cho made it as far as Japan when she chose to turn around and fly back home to Hawaii. Abby Feehan extended her winter break vacation in Hanoi as she weighed the pros and cons of leaving behind a full apartment in Shanghai and returning home to the states. 
"There's a lot of people that I'm not going to be able to see again or graduate with because we're all so spread out globally," Feehan said, an NYU Shanghai senior studying computer science. "There was no goodbye and now everyone is wherever they're going to be for life because we're graduating." 
As coronavirus began to spread throughout China in early January, the idea of beginning school on time at the Shanghai campus grew less likely by the day. The start date was pushed back a week, then another week and suspended all together on Jan. 28. Students were given the option to travel to a different NYU abroad site to complete the semester or shift to remote classes. Dorms have remained open, though largely empty. Shanghai was the first of all NYU global sites to go remote while the rest followed suit in February and March. 
After a scrambled series of flights, both Feehan and Pinel both landed at NYU's main campus, two weeks after the start of classes. By the time spring break rolled around, they had just begun to settle into routines, living in NYU dorms, completing their final courses partially online and partially in New York classrooms. 
But on March 16, NYU made the decision to close dorms in New York. For Pinel, this meant packing her bags once more and returning back home to Chicago — and to an unsettling change of pace after a chaotic two months. 
"The first few days home were pretty rough but now it's kind of fine," Pinel said. "I'm definitely sad that we did not get a last semester but now that everyone is in the same boat I've come to terms with it a little more."  
For Feehan, the shutting down of dorms in New York brought with it housing deja vu, rooms of lost things she could not fly back to retrieve. 
"My roommates and I decided we couldn't afford to keep paying rent in Shanghai but there was no way to ship all of that stuff back so now it's just gone," Feehan said. "That basically happened again in New York." 
Interactive media arts major Jessica Chon was still at home on Long Island when she first learned in January that in-person classes were canceled in Shanghai. She decided to stay put, completing her classes online on the other side of the world. The difference in time zone has proven an awkward adjustment. 
"My earliest class is 9:45 p.m.," Chon said. "I've definitely become more of a night owl during this." 
Several degree options at NYU Shanghai require seniors to complete a capstone project or thesis paper to graduate. From home, Chon has been able to adapt to online advising to help her complete her website and research paper, but for others, the process has been rockier. 
For example, between her two moves, Pinel fell behind on her project and struggled to coordinate with her advisor back in China and find a class on the New York campus that would complement her thesis requirement. She has finally settled on a topic, an analysis of crime data in Chicago, but completing the paper on time may still be a race against the clock. 
But while the flurry of changes has certainly created logistical headaches, many lament that the most difficult aspect of this semester has been missing out final months together as the class of 2020.
NYU Shanghai class sizes tend to be small, around 300 per grade level and the campus itself is secluded from the city, unlike the Manhattan campus which is embedded within Greenwich Village. These factors lend themselves to create a tight-knit community within each class. 
"At the Manhattan campus you can walk to class without seeing anyone you know but at Shanghai you always see 10 people you know every time you walk into a building," electrical engineering major Mustafa Abdaal said. 
NYU Shanghai students are required to study abroad for at least one semester, so it is not uncommon to go a year or so without seeing a friend on a different four-year path. Spring semester of senior year stands as the time to reconnect with friends and compare fresh passport stamps after long months apart. 
While the Manhattan campus has its own 100 Nights Before Commencement countdown, seniors at the NYU Shanghai campus celebrate with the 88 Days to Commencement countdown.  The number eight, pronounced 'bā'  in Mandarin, represents wealth, good fortune and prosperity in Chinese culture.
The 88 day graduation countdown is a tradition many students look forward to throughout their college career. Throughout the three months, several events such as brunch on the Bund Waterfront, a glass of champagne with Chancellor Yu Lizhong and the much awaited day of free admission to Disneyland Shanghai draw graduating seniors together.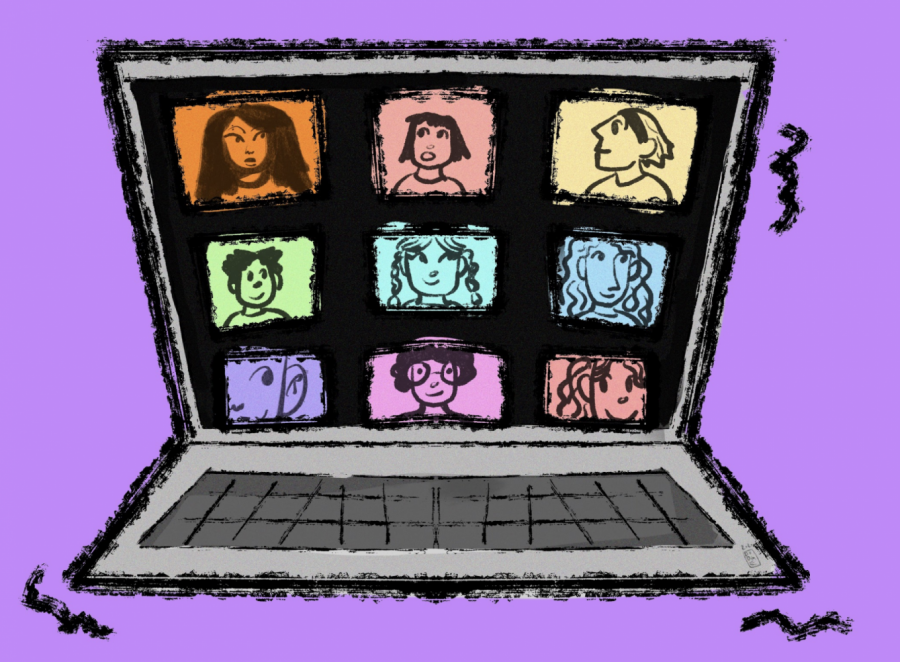 But this year, with all signs of campus-life frozen in Shanghai, students from the 2020 Commencement committee decided to host a livestream event over Zoom as an alternative to the traditional 88 day countdown events. There were student performers, live polling for Senior Superlatives elections and even a virtual toast with the Chancellor. 
"It wasn't perfect but they put a lot of effort into creating a good moment for all of us," Abdaal said. "We were able to see everyone on the screen and we even took an awkward screenshot as a group picture. It was the closest thing we all have felt to that reunion we were hoping for." 
Aside from improvised events to fill the gap of the usual 88 days, Shanghai 2020 students have found other ways to stay in touch and offer one another support through unusual times, via video call and text message. But there are individual milestones, like graduation photos in cap and gown or shaking hands on stage with school administrators, that may be impossible to reclaim.   
In light of new visa restrictions, international students are not allowed into China, and many are wondering if they have said their final goodbye to a city they called home without even knowing it. 
"I think my friends and I had been hoping that commencement would be a reason for us to be allowed to come back," Chon said. "But I don't think we'll be able to go back any time soon."
Now a common fate of classes of 2020 all over the world, a lack of a real graduation ceremony  and any certainty surrounding job prospects are undeniable sources of anxiety and sentimentality of NYU Shanghai seniors.
For others, such as Abdaal who is a Pakistani citizen, the dream of staying in Shanghai beyond graduation has grown less viable. 
"I'm pretty settled now in Shanghai and I thought this would be a good place for my first job," Abdaal said. "I had a part time job that I was hoping would translate into a full time thing, but now I've realized how hard it's going to be to find a job anywhere."
Abdaal stayed in his dorm over winter break working for an engineering company and chose to stay in Shanghai to work remotely from his dorm. He has since lost his job. 
"I still don't know why but I think they realized they won't have the resources to hire any foreigners right now," he said.  
As the semester draws to close, seniors straddle an uncomfortable space — looking toward the next chapter when universally, the future holds far more question marks than job offerings. 
"I'm trying my best to find a job that I like," Chon said. "If things don't work out I've definitely considered going to grad school sooner than I had planned. But hey, things change. For now I've just conceded to take it day by day."
But while the coronavirus pandemic replaced all anticipated memories of a last spring semester with something far more surreal, it could not replace the community who made the end of college worth celebrating. 
"It sounds really cheesy," Chon said, "but this has really made me appreciate my friends even more."
NYU Shanghai partially re-opened on April 27. Seniors were invited back to campus, but visa restrictions and dicy logistics of last-minute travel have meant that only a handful of students and faculty were able to return. A virtual graduation ceremony will still stand in place of an in-person event as the final chapter for the class of 2020.
Email Ali Zimmerman at az[email protected]. A version of this article appears in the Friday, May 8, 2020, print edition. Read more from Washington Square News' "While You Were Here 2020."