A Purpose in Every Pixel
One Tisch alumnus infuses his video games with autobiographical meaning and meticulous artistry.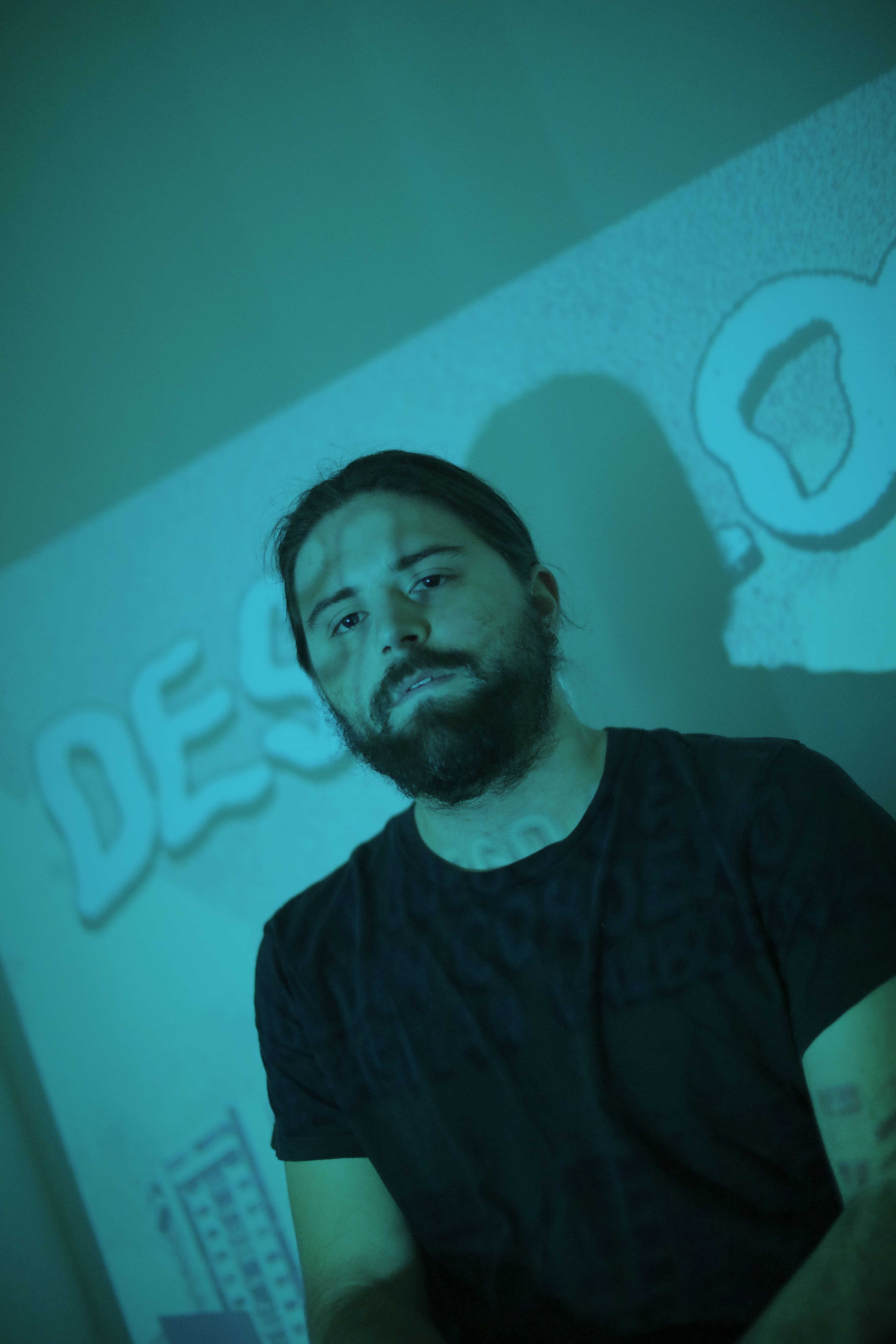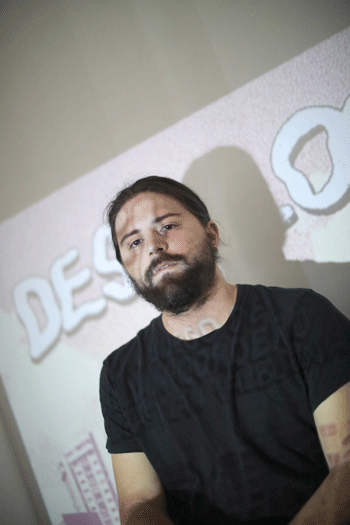 Tisch alumnus Julián Cordero '19 doesn't own a single modern video game console. He doesn't like to play games for more than a short period of time. He rarely interacts with big-budget releases. Yet the anti-gamer not only majored in Game Design, but has created several video games himself. His passion for the medium roots itself far from the traditional likes of "Super Mario Bros." or "Call of Duty"; the designer has instead embraced the trippier, more abstract side of gaming.
When considering whether video games could be considered art, Cordero laughed.
"Yeah, of course," he said. "That's a big debate online for whether they're art, but for me, it was never really a question. Anything can be art."
At four years old, when he still lived in Ecuador, Cordero was already interacting with video games. One of his first memories was watching his dad play "The Legend of Zelda: Ocarina of Time" on his Nintendo 64.
"When I was a kid, I thought I was playing it," Cordero said. "Of course, I wasn't because I didn't have a controller, but it was still a fun experience."
As he grew up, he became more passionate about the medium. Cordero's interest in mainstream gaming peaked with the Nintendo Wii and Playstation 3. 
When Cordero moved to New York for college, he also moved away from the mainstream gaming scene. There are many indie developers and studios in the city, which Cordero attributed to the lack of many major publishers and companies based in the area. The fledgling game designer developed a deep appreciation for experimental, small-scale games like Proteus and Orchids to Dust, which traded traditional gameplay mechanics for an emphasis on story and atmosphere.
His interest in storytelling initially attracted him to the undergraduate Film & TV program at NYU, but he eventually settled on Game Design instead due to the freshness of a curriculum based on a burgeoning artistic industry.
"Teaching game design is so new that [the faculty] had no idea how to teach it, so it was a lot of experimentation," Cordero said.
The designer's latest project, which has been publicly available for just over a year, is a game called "Levedad." The game is just as much an artistic venture for Cordero as it is a tool for players to create their own art. Available for free on Mac and PC, "Levedad" sets players in a digital world that rapidly speeds through time. The user can take pictures of the environment, which result in abstract, long-exposure photographs that they can share with other users.
"I didn't really want to game-ify it, in the sense that you had to take a picture of something," Cordero said. "It was more about using the player's expression so they can frame their own stuff. That's the whole point. It doesn't have to be a larger thing."
"Levedad" originated as an autobiographical class assignment during Cordero's sophomore year and, as such, is largely based on his own life.
"I was just looking back through old pictures of mine that I had taken and I found that there was a time period where I only took long-exposure pictures," Cordero said. "I was trying to figure out why I liked taking those pictures so much."
The game features many artistic touches based on Cordero's heritage.
"It was more of a way to build it out as a real place based on real memories, and most of those are in Spanish for me," Cordero said. "[But] I also realized that it didn't matter if [the memories] were in Spanish ultimately. You don't need to understand those words to understand the sentiment."
Cordero said that the concept of small changes that build up over time is extremely important to him and is often reflected thematically and mechanically in his games. Growing up, he became aware of the rapidly-industrializing world around him.
"The house I grew up in, it was near a river, and at night, when I was going to bed, you could sort of hear the river," Cordero said. "Then there was a lot more development all around and eventually a highway was built. Now, when I sleep in my parent's house, you can only hear the highway and the river is gone."
We can see this industrialization in "Levedad" in the stars in the night sky. As the game progresses and more buildings start to crop up, the stars become dimmer and dimmer until they're hardly even there at all.
"When I put that [mechanic] in, I thought nobody would notice but actually, a lot of people noticed," Cordero said. "A lot of people relate to that small feeling of changes over time."
Cordero believes in a dualistic nature of art — that it has different relationships to the producer and the consumer. For the long-exposure pictures in "Levedad," the final image is available for all to see if the creator adds it to the public archive, but only the person who created the picture has an idea of the build-up and construction of the photo.
"The end result, you can put it out for everyone to see, but only you can see the build-up of that," Cordero said. "I don't think that whoever is consuming the art has to necessarily understand the whole process. It's also just cool to see the final thing and have your own interpretations."
The same relationship is evident in Cordero's interactions with "Levedad" compared to that of the players. He cannot view his own creation in the same context that players can from an outside perspective.
"I can't separate them from this one big thing that I created," Cordero said. "I hope people can see the pictures as things that can stand out for themselves, but for me, as the person who built out the entire world, it's impossible to detach that."
The designer said he values video games as an artistic medium because of how experimental they can be in terms of format.
"Films have a very standardized format," Cordero said. "About two hours and you go see it in the theater or on Netflix. The range of games being made in general is completely different, from games you can play on your phone to huge [big-budget] games."
Cordero is skeptical of the strict categorization of art. The designer said defining a work of art by its genre or its medium oversimplifies how complex the content can be. Cordero gave the hypothetical example of a hybrid project with elements of both films and video games.
Currently working as a teaching assistant in the Game Design department, Cordero dreams of making video games for a living. At the same time, he doesn't support how commercialized the industry has become. In the age of digital microtransactions and in-app purchase in games, it seems to the designer like the focus is less and less on the art and more and more on the profits.
"Sometimes art doesn't make money, but that doesn't mean it's not valuable," Cordero said.
Cordero also criticized what he views as a general sense of entitlement around the video game consumer base, something he — and others — refers to as "gamer culture."
"I hate whenever these big companies say they're putting the gamers first," Cordero said. "If a game didn't have a mechanic you like […] you can say you didn't like it. But the developers don't owe anything to you; it reduces the amount of creative and artistic freedom."
For now, Cordero is content marching to the beat of his own drum. His next major project, "Despelote," revolves around soccer, a sport that Cordero has had a fondness for since his childhood. He wanted to emphasize how soccer has a universal understanding, unconstrained by cultural or language barriers.
The game once again returns to Cordero's trademark theme of change over time, as the player character ages throughout different segments of the game. Cordero said that the game concerns the social culture of soccer, addressing issues like misogyny and classism, as opposed to being a traditional sports game like the "FIFA" series.
Cordero explained that the game will likely take at least another year to be finished and released, and he is enthusiastic to continue pushing the boundaries of his own capability.
"I'm definitely limited to doing the stuff that I'm technically capable of, but at the same time, those limitations make me be more creative with how to solve them," Cordero said.
Correction, Nov. 10: A previous version of this article stated Cordero originally developed "Levedad" during his senior year of college. It was actually during his sophomore year. The article has been updated to refelct these changes, and WSN regrets the error.
Email Ethan at [email protected]