A New Champion in the Fight for Tech Equitability
Ashley Jane Lewis has made great strides in the new media art world, and she doesn't plan on slowing down anytime soon.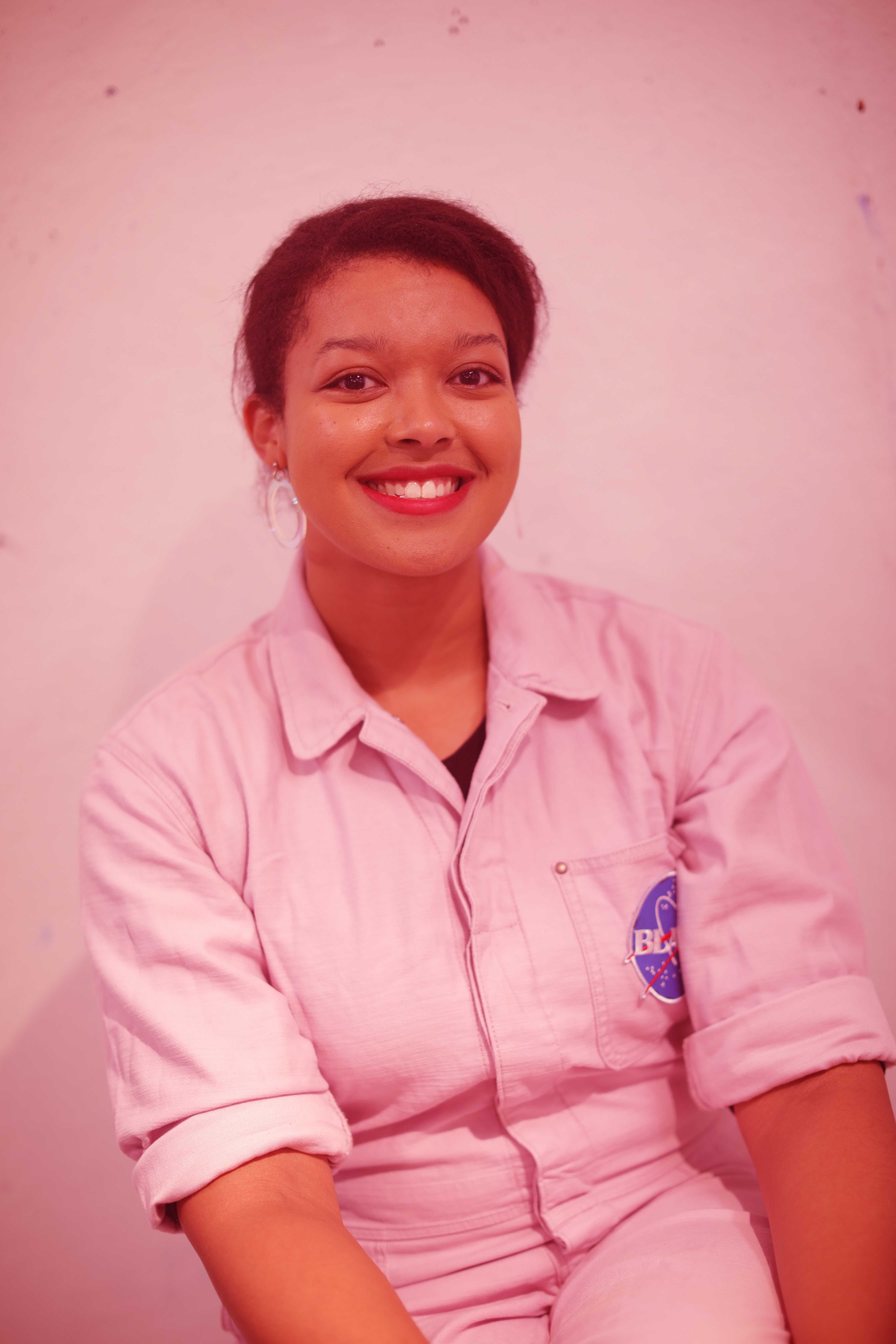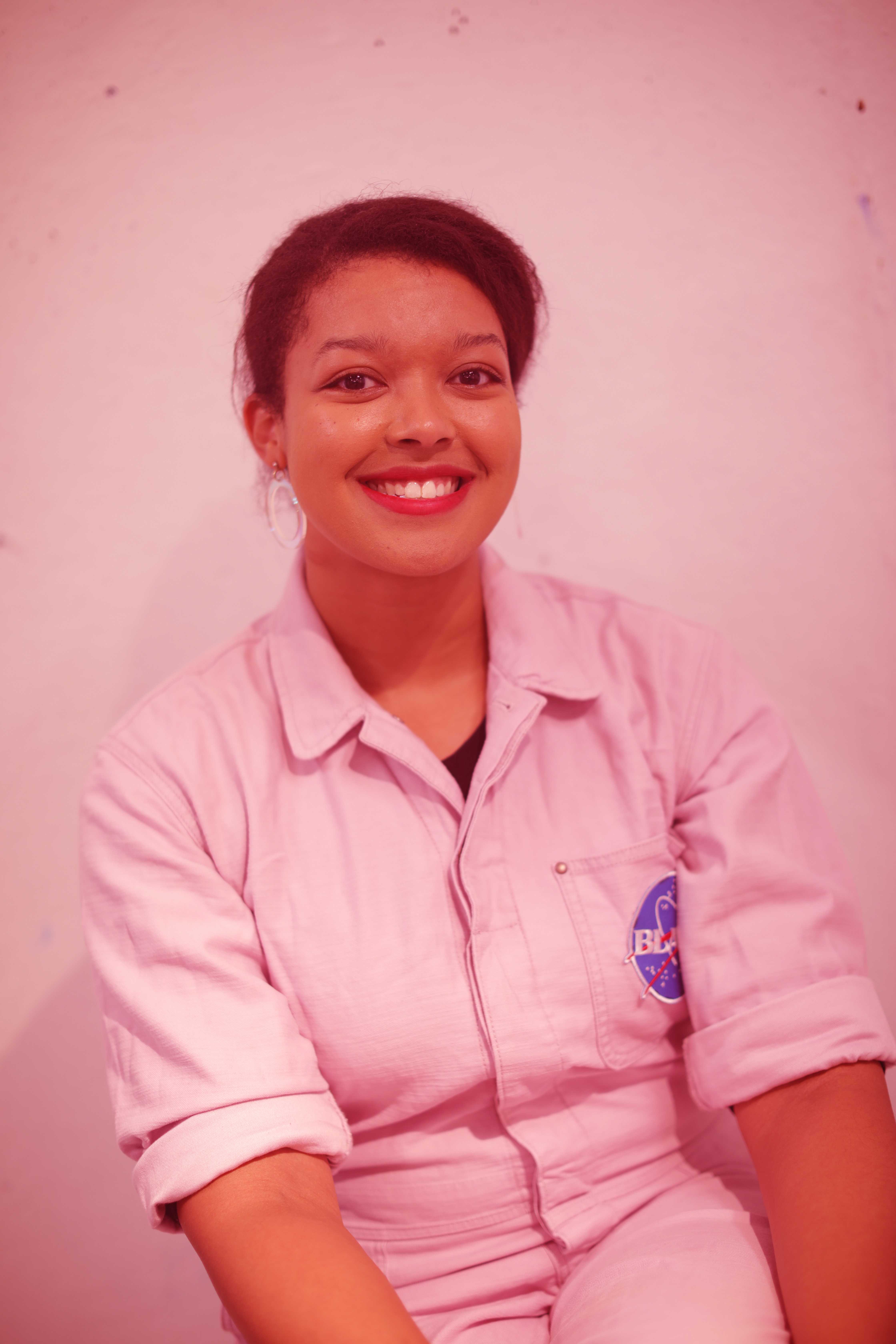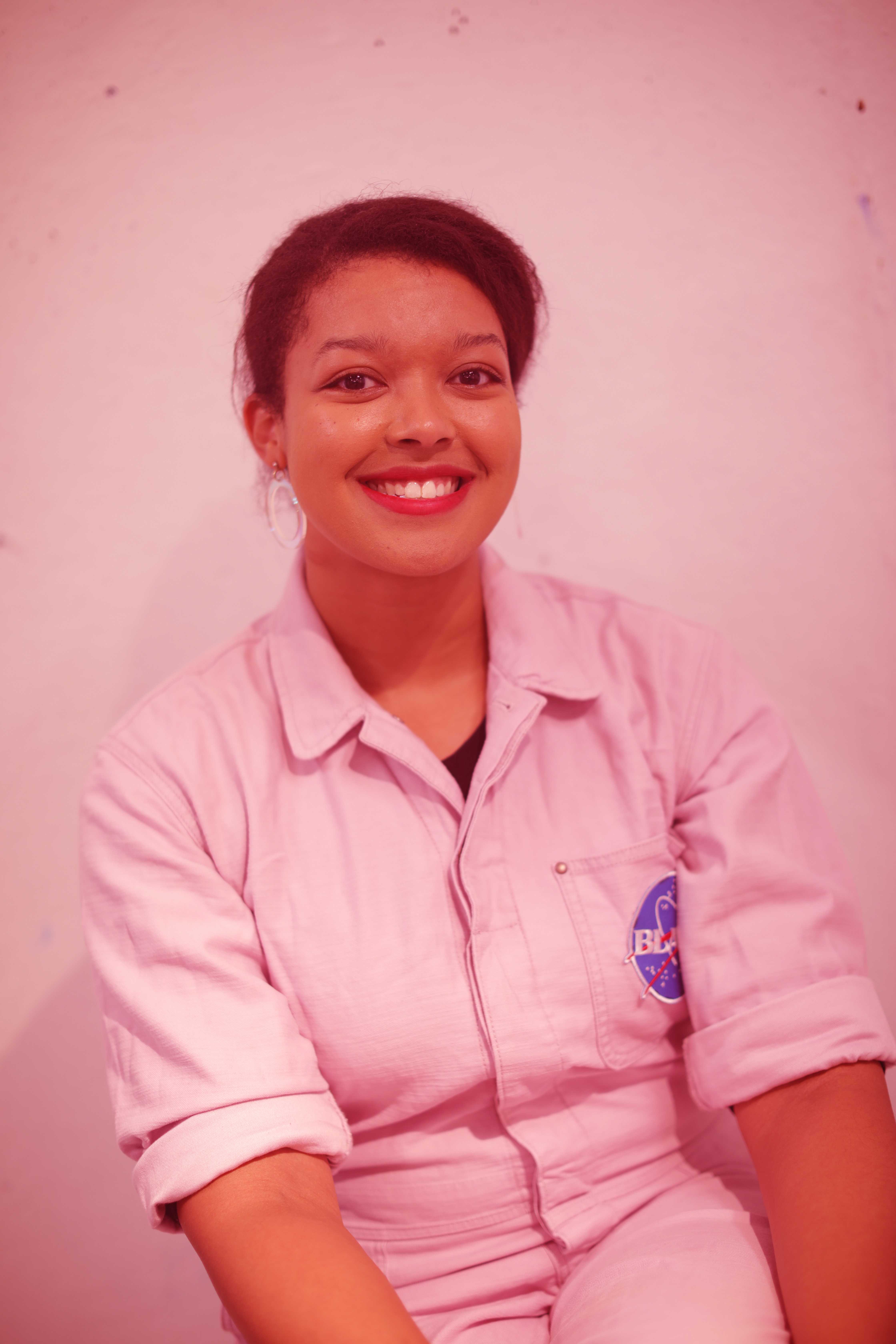 When asked about the one thing she wants people to take away from her work, Tisch graduate student Ashley Jane Lewis splits the question into two categories: art and education. Her influence in both fields is extraordinary and it is apparent why she was named one of Canada's Top 100 Black Women to watch in 2016. 
Lewis grew up in a small town in Ontario and did exceptionally well in school. She had a love for music and visual art, so when it came time to look at universities, she searched for a school that would allow her to combine these passions with tech as she moved to the next stage of her life. She found her desired path at Toronto's Ryerson University in the New Media BFA program. 
"I had never seen an art program as liberal as that, meaning that you could create art with code or art around music or art around robotics," Lewis said. 
Her decision to follow a less traditional route in the arts stemmed from a desire to be able to wear multiple hats rather than just focus on one set path. When she began school as an undergraduate, she didn't know how to code or much else about technological applications, for that matter. But once she learned about the unexpected connection between her artistic side and the once mysterious language of code, she developed a newfound love for media and technology. While shaping her work she took influence from cultural movements around her, such as the 2016 U.S. presidential election.
One project she worked on in her undergrad years was a keyboard modification. Her project, however, wasn't just a simple switch of the keys. She created a keyboard called The Obama Board that had the words of Barack Obama's inauguration speech wired to each key. People could interact with the keyboard and create their own speeches with his voice by the press of a key. She gained critical acclaim for this project and was even featured on the White House's website for a time. 
Lewis said that her undergrad and graduate years have provided her with many mentors who have been pioneers in the tech art field, but the first people she always thinks of are her parents. Both immigrants, one from England and one from Jamaica, she credits them with being open to her choice of career and not pressuring her to go into a traditional field.
"I always credit my parents for being like, 'I don't know what new media art is, but if that's what makes you happy, sure! I don't know what ITP is, but if that's what makes you happy, fine!'" Lewis said.
After graduating with her bachelor's degree in 2012, Lewis began to teach young people — more specifically, young women and people of color — how to code with a Canadian company similar to Girls Who Code. She explained the decision as a response to the fact that the world is becoming increasingly technologized, limiting opportunities and aggravating the wealth gap.
Lewis believes code runs everything around us now and recognizing this is a prerequisite to seeing how oppression takes form in the tech world. 
When she broke into the tech industry after college, she began to see just how much of it is run by white men and how much power this limited group of people has to make crucial decisions for everyone else. Lewis mentioned how something as simple as stoplights are run by the same code and tech that massive media organizations like Facebook use for operations. When one group has the monopoly over these systems, a disproportionate concentration of power inevitably results. This imbalance is what drew Lewis to teach code. 
"My intention after undergrad was to teach as many young women and people of color how to code so that, in theory, the future of technology could be a much more equitable place," Lewis stated.
"There is a lot of prime opportunity for forms of oppression to re-manifest themselves in algorithmic bias," Lewis said. "To solve that, in my opinion, is to ensure that there are people at the table, people who work in those positions, holding identities of marginalization."
One way she followed through with this intention is by teaching code to young people in Johannesburg. Many of her students were first-time coders getting involved in the tech industry early thanks to Lewis's support. The young girls in the program in particular saw Lewis, a rare woman in the industry, as a mentor and empowering role model.
The program holds deep significance for Lewis because she witnessed parents supporting their children, much like her own had done years before when she decided to take the deep dive into a tech-based career despite not being very aware of what that entailed.
"I just really loved the parents who had no idea about technology and were putting their daughters into this program because they believed in something," Lewis said. "Or my favorite mothers who were putting their daughters into these programs, recognizing how valuable it was and then taking coding classes themselves to switch careers." 
Her nomination for Top 100 Black Women in Canada to Watch came from one such mother who had been inspired by Lewis to take up coding and pursue a technology career. The submissions had closed by the time the mother had reached out to the organization but once she told them the story of how much Lewis had impacted her and her daughters' life they put her up for nomination. Lewis may have thought she was just teaching coding, but to these young women and their parents, she was giving girls the confidence to pursue success in a field dominated by men.
Lewis is currently pursuing a graduate degree with the Interactive Telecommunications Program here at NYU and is on track to complete the program in 2020. She was drawn to the program because it offers her the opportunity to bring tech into play in multiple fields of artistic study, as she did at Ryerson. Another benefit, of course, is NYU's urban location.
"Here there are so many people and so many galleries that it just sustains more opportunity for you to exhibit," Lewis said. "I've been able to find little pockets of people who are operating in the same artistic field as I am."
Lewis' current project in development is a fascinating work of bio-art, a style of art that involves working with living specimens. The living organism that Lewis chose to work with is multi-celled yellow slime mold, which one would usually find on forest floors. 
In the past, many have looked to this organism for insight into how society functions. Recently, the mold has been lauded as a way to understand and interpret Brexit. The way the mold interacts with itself and its environment is perceived as a direct mirror to the current cultural and political climate. The mold is made of many different parts that exist on their own, but make decisions as a group in order to survive and, as a result, flourish. Due to this unique make-up, slime molds are considered to be a superorganism — an organism consisting of multiple organisms that function as a whole.
This organism piqued the interest of Lewis and her collaborator, who are now developing a mobile technology lab with the mold. They are analyzing the ways in which the multiple organisms in the yellow slime mold make decisions and interact evenly with all cells, and how this connects to diasporic communities. Another angle they are examining is the discrimination against people categorized as other by society. 
"We also think that it has a lot of interesting properties around how you might navigate a world if you were an other or how you might navigate a world if borders were a large concern in your life, which is very topical at the moment," Lewis said.
As the mold grows, it triggers sensors that play stories and videos while helping participants interact with New York through this bio-art technology. Their main goal with the slime tech lab is to get people to think about how they treat people they perceive as other and the effect this has on societal norms. This project will soon be on display at Gen Space, a community bio-art lab, on Oct. 20 and 27.
Lewis has helped champion diversity in tech for young women of color and even inspired their parents in the process. As she looks to the future, she firmly keeps her mission in mind.
"I would hope that young people who are women and people of color would see the work that I am doing as a reflection of the fact that they could do it too," Lewis said. "It doesn't matter what the majority determines the field should look like. 
"If that's for you, then that's for you."
Email Kaylee at [email protected]