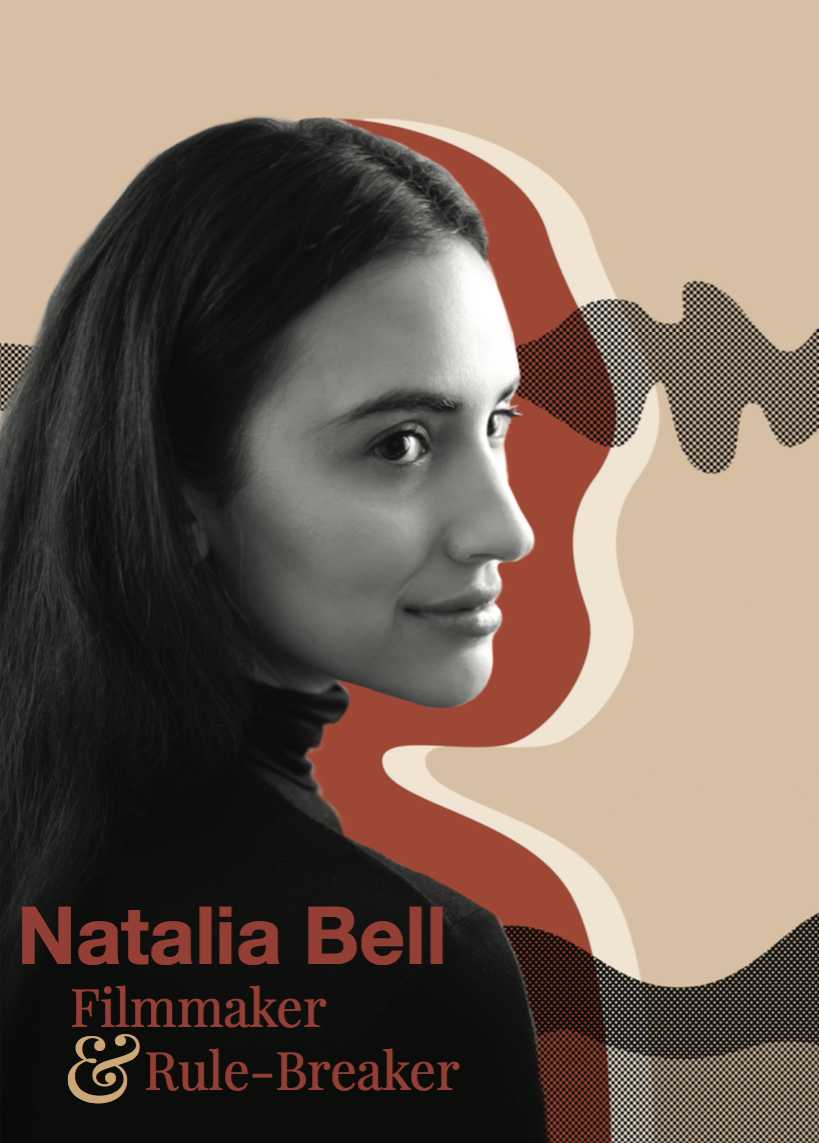 Sparking Change in Film
By Victor Porcelli, News Editor
Valentina Guzman takes a step onto the cold tile floor of her college's fluorescent-lit hallway. Exiting the lecture hall where her final exam is taking place, the graduate student doesn't take a moment to pause. The squeaking of her Reebok sneakers echoes through the halls as she walks toward her husband, who sits in a wire-frame chair holding their newborn baby while her toddler José sits on the floor and colors. Val takes baby Nina in her arms, breastfeeds her and walks back down the long hallway and into the lecture hall — her exam isn't finished.
"Cut!" Natalia Bell says from behind the camera, bringing an end to the scene. The senior in NYU's Stern-Tisch five-year B.S./B.F.A. Dual Degree program walks through a sea of production assistants to give notes to the lead, Nathalie Carvalho, who plays Val in Bell's short film.
Slightly less than 20 people crowd the hallway of Lehman College in the Bronx. The set seems to be controlled chaos — production assistants move ladders and set up the scene, the costume designer fixes Carvalho's scarf and hands her a prop coffee cup and the crew fiddles with the positioning of the camera. In the middle of it all, Bell glides from person to person with a smile on her face.
Speaking too quietly for me to catch her conversations, actors nod as she gives direction and smile as she speaks. Turning to a production assistant, she points with both hands, describing the way she envisioned this particular scene.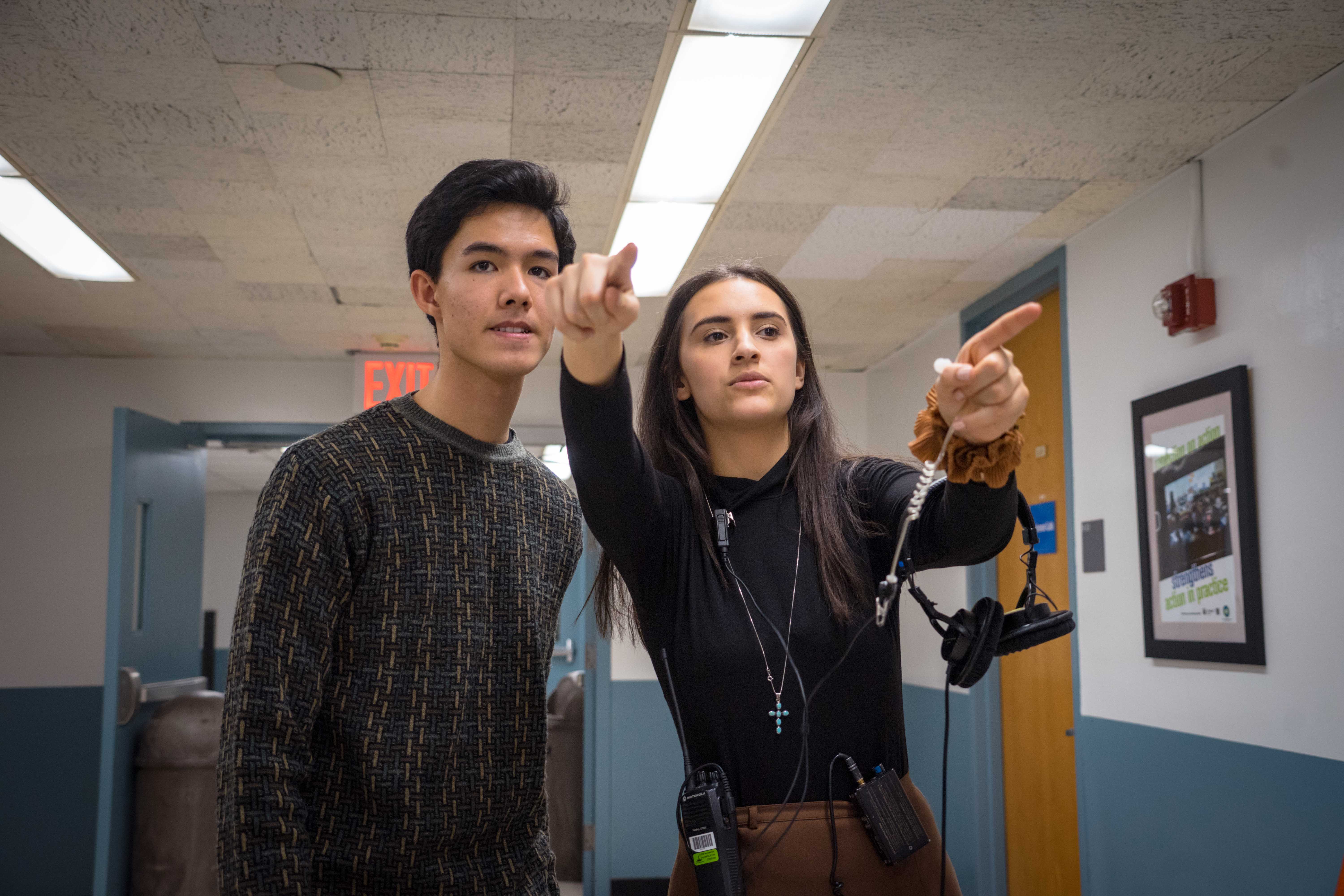 This is how a typical production day goes for Bell's film, "Pasos de Valor," which translates to "Steps of Valor." The short film follows a pregnant Mexican-American woman whose professor won't change her final exam date despite it coinciding with the due date of her child. The events of the film are based on Bell's mom's experience in the '90s — three days after Bell was born, her mom took her four-hour organizational management exam for her MBA at the University of Texas at Brownsville, taking breaks to nurse her.
Telling her mother's story is just Bell's latest project that tackles female-driven narratives that break stereotypes perpetuated by the U.S. film industry.
"[Women have] had very traditional depictions," Bell said. "Women tend to fit in niches, or they get character titles that are just 'Mom.' And you're like, 'Oh, yeah, yeah, mom.' But like, we all have a mom, and I bet you your mom's really different from my mom."
Bell achieves in her own life what she hopes to in her work: shattering stereotypes. Although quiet, she does not come off as weak. Instead, her soft-spokenness adds a certain edge to her voice which, combined with surety of tone, commands respect.
A Mexican-American woman, Bell is entering a field dominated by white men — but she's not intimidated by this. In fact, Bell told me it gives her an edge.
"It makes my work stronger because I think it'll feel more of me," Bell said. "I'm not the kind of person who barks, I'm not someone who stomps around and I'm not someone who wants to take away space from other people. Those things just don't align with my values or who I am as a person."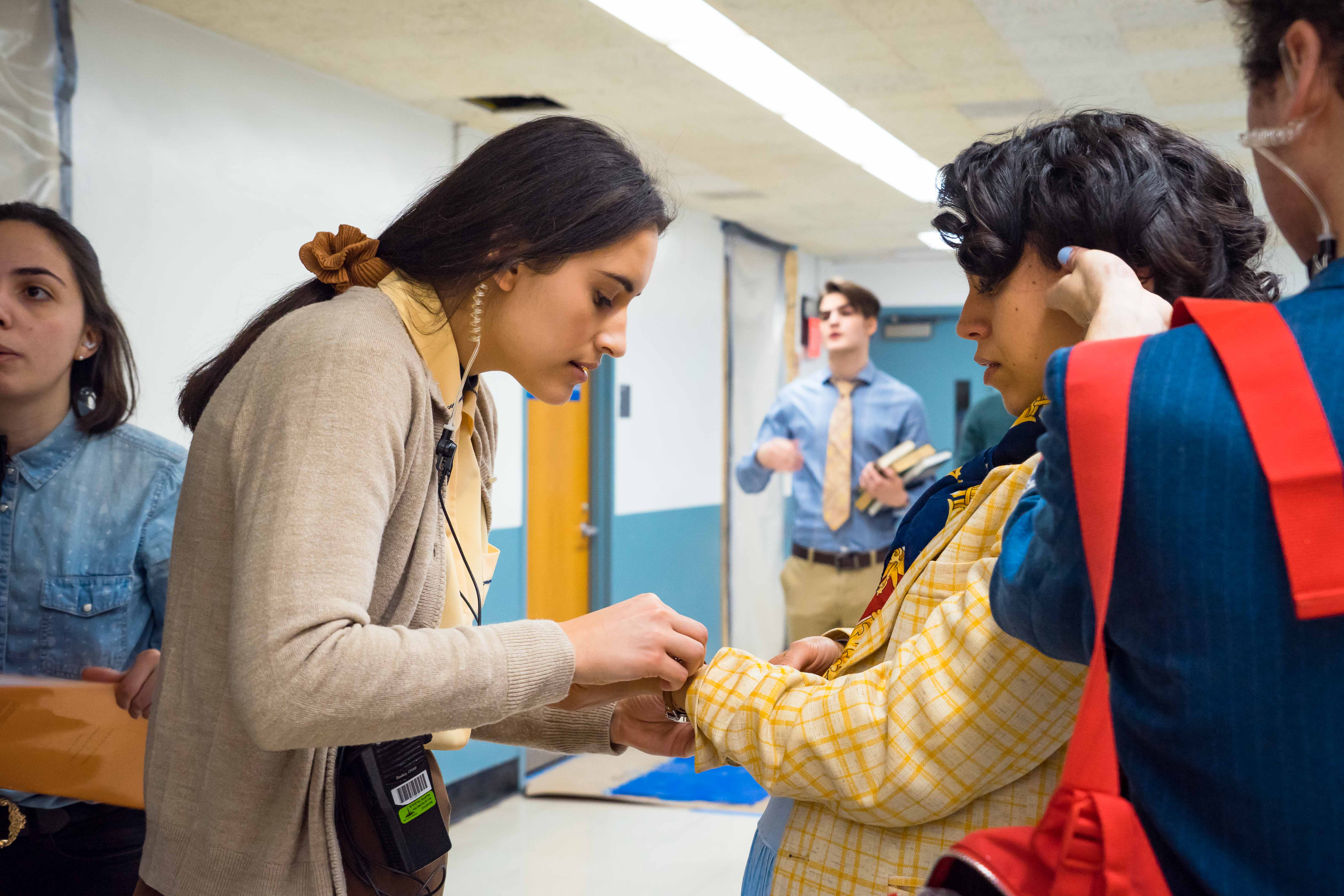 Because of these values, Bell has fostered strong relationships with her actors and crew. Bell treats them with nothing but respect, which makes them go the extra mile for her. Without knowing the time or date, one of her actors offered to take part in any pick-up shots if she needs to re-shoot any of the scenes for her film.
"They know I'm not going to take it if I don't need it," Bell said. "I know they're giving me a lot and I recognize and appreciate that."
The source of Bell's strength of character is her mother, Melinda Bell, a breast cancer survivor who at one point was the only female wealth manager at a big brokerage house in small-town Texas.
Bell decided to write her mother's story after struggling with the funding logistics for her original thesis film idea — an exploration into citrus greening in southern Texas. Bell usually goes to her mother for advice while writing her scripts, but for this one, she surprised her mom with a final copy instead.
"If you could have the two emotions of being humbled and proud at the same time, I think those were my immediate sentiments," her mom said.
I met Bell's mom on set, as she had come to New York from Bell's hometown of Richmond, Virginia, in order to provide her daughter with any help she needed. From snack manager to story consultant to pizza orderer, her mom was constantly busy. Melinda Bell spoke with a similar calm confidence as her daughter, albeit slightly more assertively.
She smiled with pride as she described Bell.
"I think she's always been a storyteller," Melinda said. "So, whatever medium you choose to express that — whether as a child you start to write stories, as a teenager you pick up a camera — it's all about having a story to tell."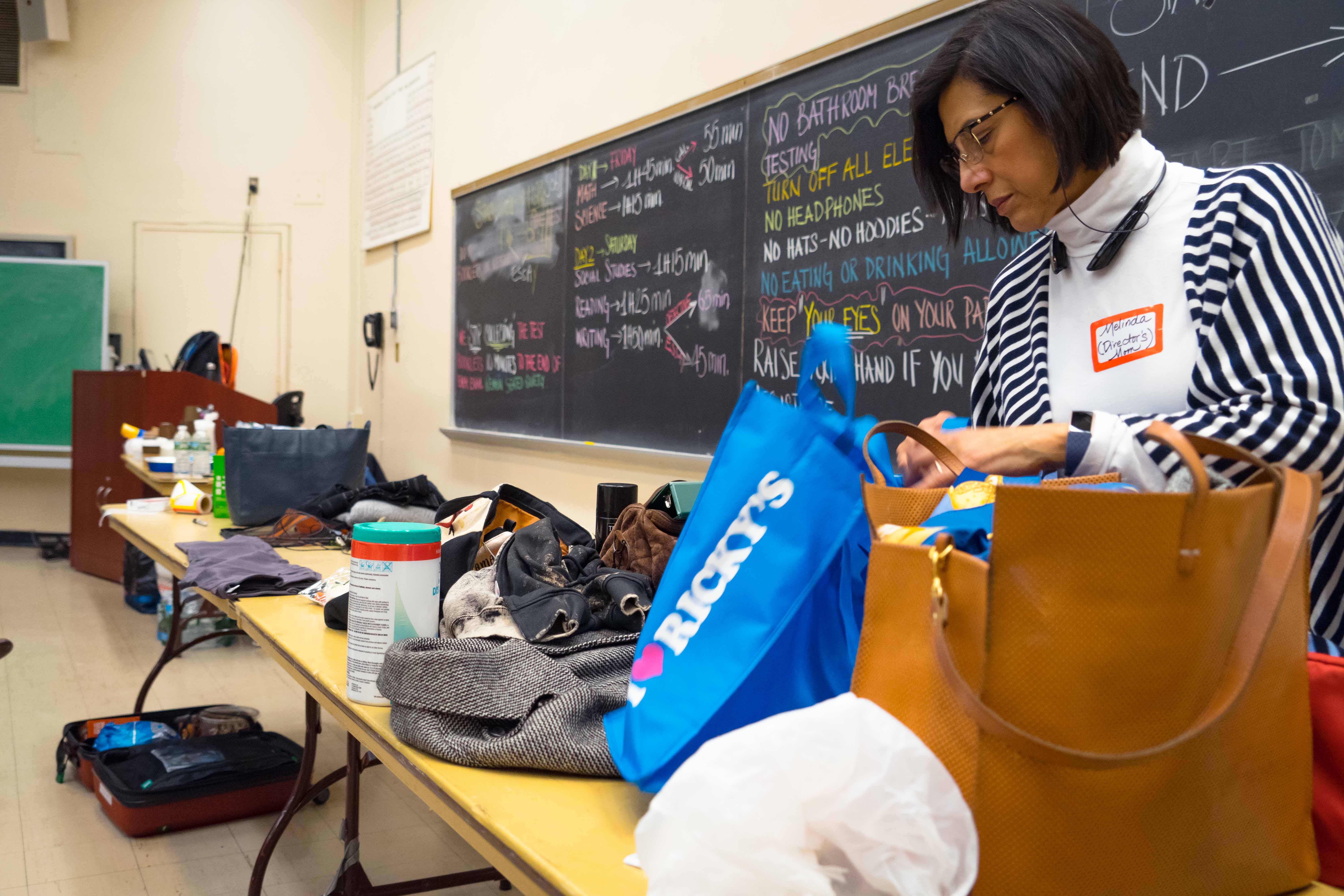 ***
When Bell talks about the effect she hopes her stories have, she says she is looking to create sparks.
"I want to tell stories that spark the imagination, that take us somewhere that we haven't [been] or are showing us a different depiction of people that we don't normally get to see," Bell said.
For her, a spark should shed light on an image you haven't seen before. Using imagination as a tool, Bell wants her films to inform people of the complex communities that can often be chalked up to stereotypes, such as women or Latinx people.
"I think when we can understand or see women's experiences more authentically, then we can understand more of the women in our lives," Bell said.
But more than that, Bell wants people to feel that her work acknowledges their identities. For her, the CW show "Jane the Virgin" did just that.
"I think that sparked the imagination for me," Bell said. "I felt so seen, and I think that's so powerful, to feel seen — and to feel like people like yourself are not being made fun of or not the joke or not shorthand, which I think often happens with Latinx characters."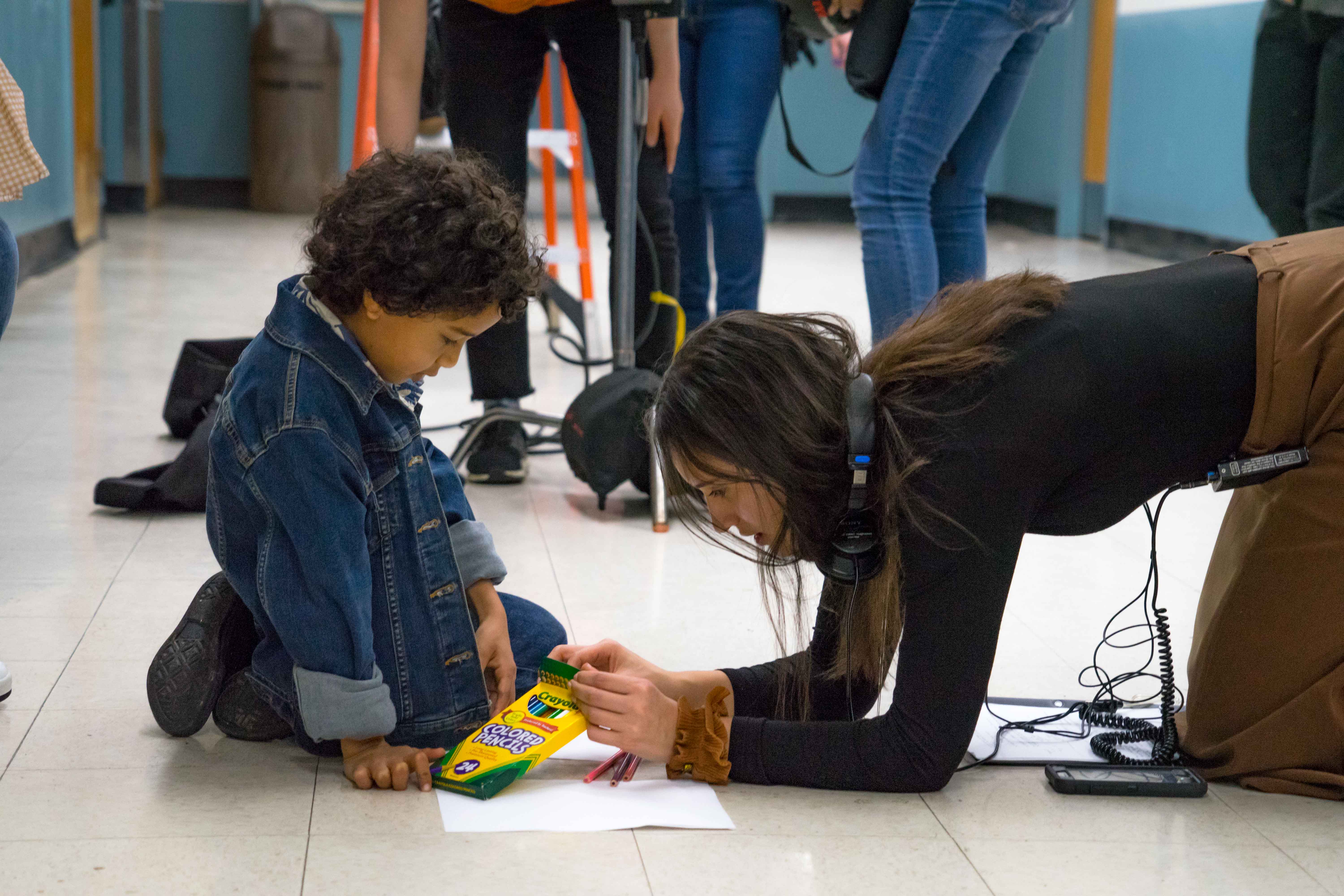 When Bell had her own photography business in high school, she focused on portraiture of young women. However, after she worked as an intern at the marketing company West Cary Group, helped with the research and launch of MeetNYU and interned at the offices of filmmaker Martin Scorsese and Chicken & Egg Pictures, she found herself somewhere that made her question how she had been doing things — the Weinstein Company.
Bell started there as a finance intern in 2017, but she was soon hired by co-founder Bob Weinstein himself to work as a digital strategy consultant with the head of publicity. While working on the advertisement campaign for the movie "Polaroid," she reported directly to Bob. She had no interaction with Harvey Weinstein, but she was working for his company when the New York Times article with allegations of sexual harassment against the producer broke.
"That was devastating," Bell said. "It was so personally angering and upsetting to read all these stories and feel connected to this company."
But Bell had signed a contract and was working on a big project for a top production company. She decided to stay.
Deciding to stay did not mean she chose to ignore the situation. Instead, Bell says it was a turning point in her life and career.
"It sparked something in me where I don't just want to tell women stories — I need a whole new process," Bell said. "I want to be in a space where there are mostly women working. I want to make sure that the process that I'm working with, its core values are about respect and community and safety."
It's this change of priorities that led Bell to work part-time at both Hello Sunshine and Annapurna Pictures in summer 2018. Hello Sunshine, founded by actress and leader in the Time's Up movement Reese Witherspoon, is dedicated to telling female-driven stories. Annapurna Pictures is one of the first and only motion picture companies founded and owned by a woman, Megan Ellison.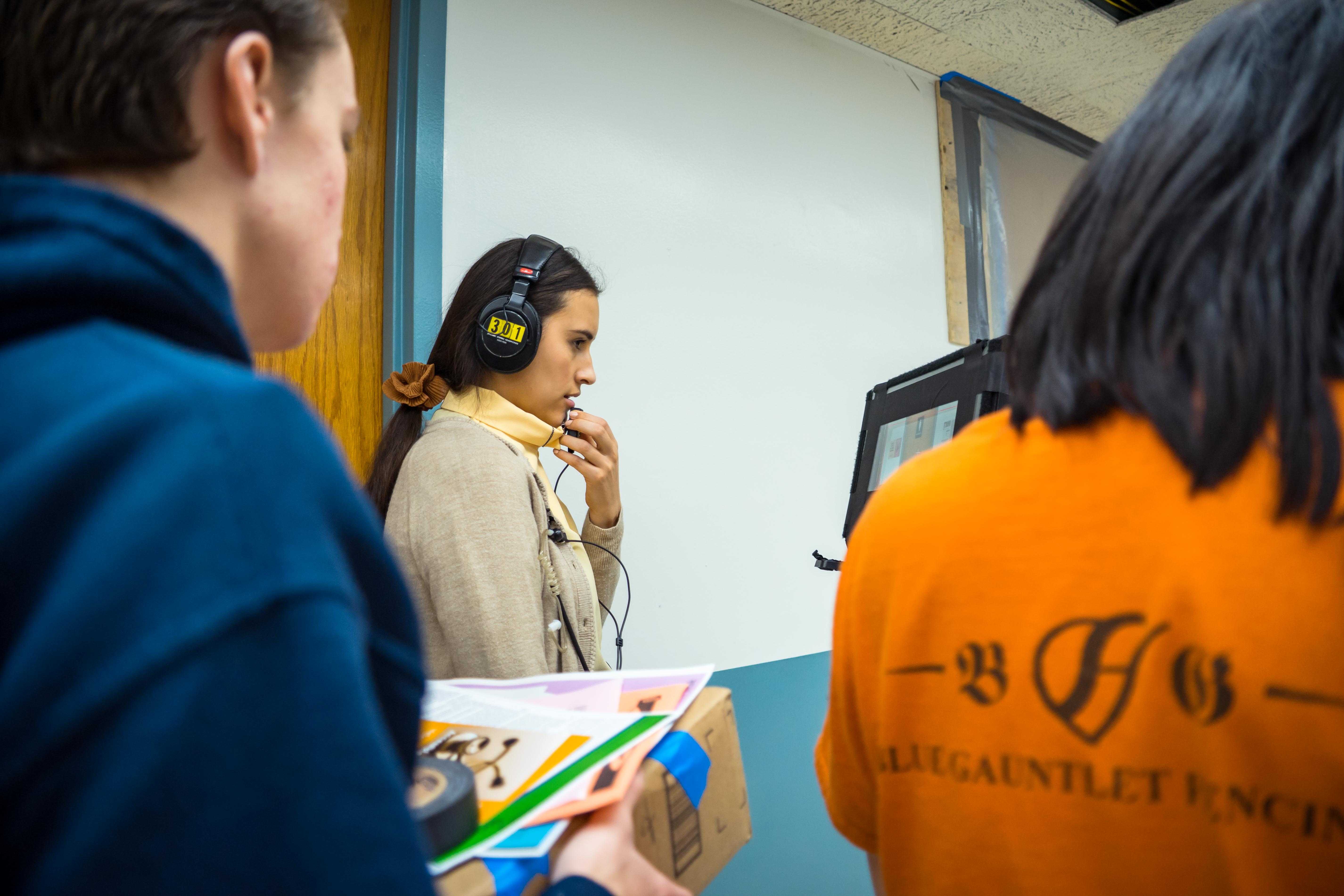 ***
I see the result of Bell's spark in her diverse, majority-women cast and crew.
Her producer and friend, fourth-year and fellow Stern-Tisch B.S./B.F.A. candidate Sophia Shi, tells me this isn't by chance.
"When I came on board, one of the first things that Natalia said to me was that she wanted to make the process of making this film have the same intention and integrity as what we're showing on screen," Shi said.
Despite the potential disadvantages attached to being a woman of color entering the film industry, Bell feels sure of her success. She has worked hard to get into NYU, to create multiple short films, to earn the opportunity to work on professional sets — oh, and to hand the Oscar for Best Adapted Screenplay to NYU alumnus Spike Lee this year.
She is prepared to leverage her identity as a Mexican-American woman to make her mark on the film industry.
"At the moment, I feel excited," Bell said. "I feel confident that what I have to offer is a special voice and [when it comes to] the stories I want to tell, I know the audience who needs to hear them — and who wants to hear them."
Email Victor Porcelli at [email protected]. A version of this article appears in the Thursday, March 14, 2019, print edition on Pages 22 and 23. Read more from Washington Square News' "Up-and-Comers 2019."