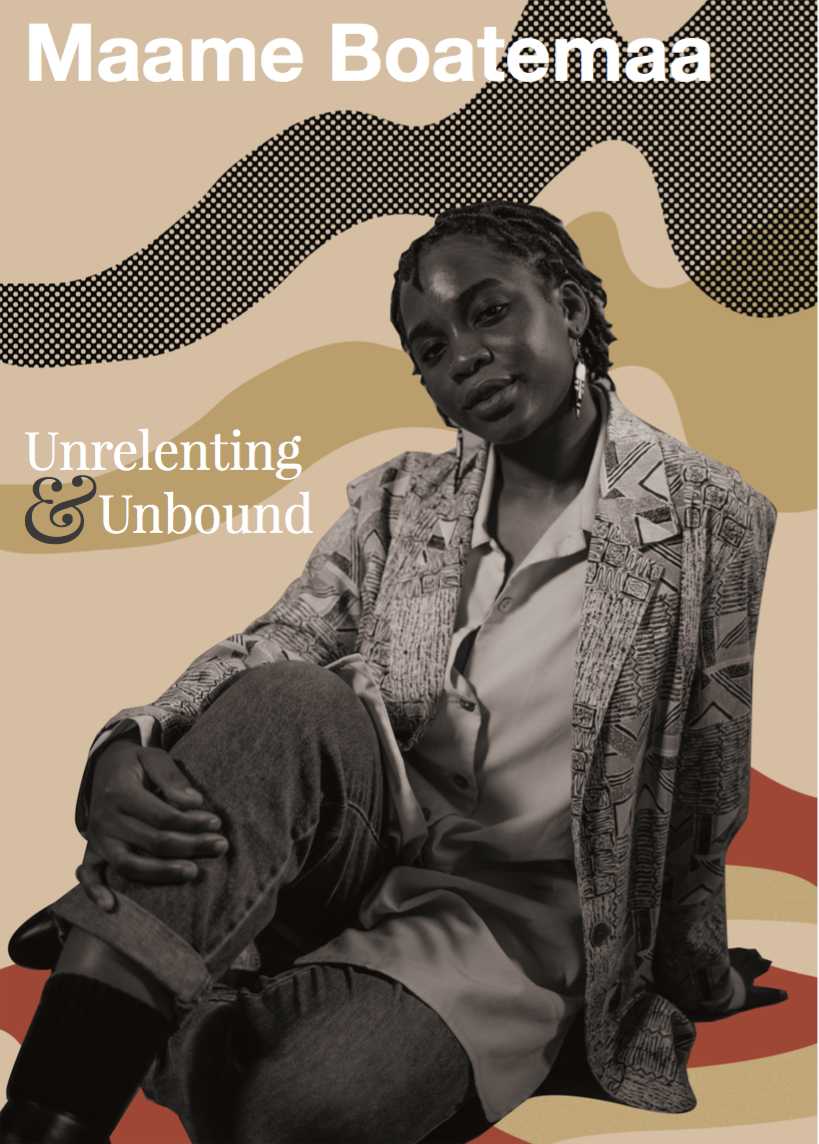 The Solo Traveler
By Sam Klein, Managing Editor
Maame Boatemaa was lost in a small town near Zhengzhou, China, after spending all day in the mountains. With only enough money to either buy food or take a taxi back to her lodging, she didn't know what to do.
Night was approaching in the town square where she sat, and the number of women was becoming sparse, though plenty of men remained. Hoping that her unabashed willingness to talk openly with strangers would help her get by — as it has in Peru, Iceland, Ghana and elsewhere — Boatemaa experienced the opposite. Strangers only wanted to touch her hair, which was long at the time, and take pictures with her.
"I don't think I've ever been so frustrated," Boatemaa said. "I felt like a doll at a museum, or something. That day, I got really angry."
Most of the time, Boatemaa tries to find the best in everyone, but this time, she couldn't.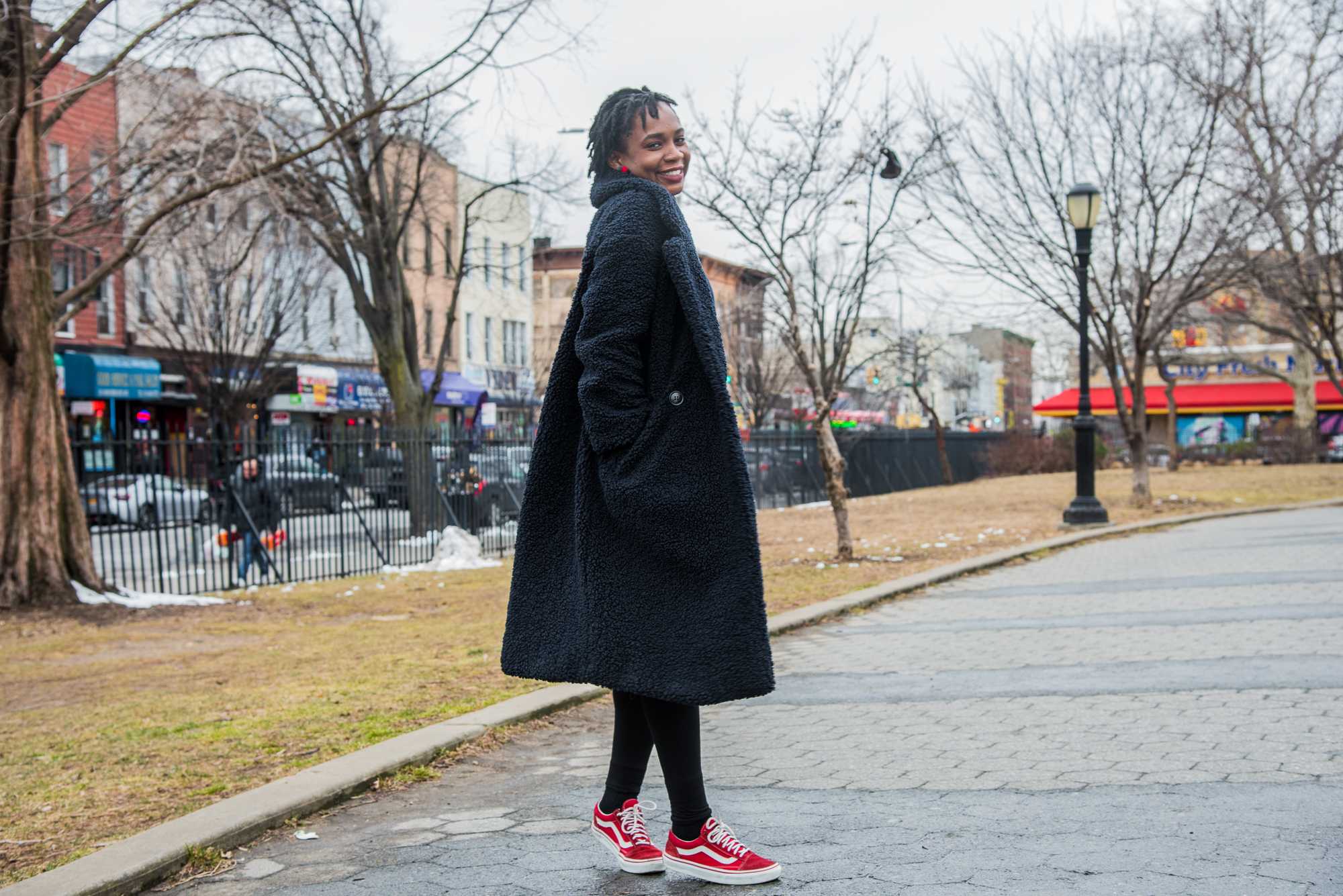 Boatemaa, a Gallatin senior graduating in May, has traveled everywhere. (That's only a slight exaggeration.) She flies on NYU's dime and couchsurfs at strangers' homes, so her travels are practically free. On that trip to China, NYU sent her to a two-day leadership summit on climate change and urban planning. She stayed for two weeks.
"For me, it's easier to learn about people by going to these places and staying with them," Boatemaa said. "I don't really have money, so I just stay with people whenever I travel. I kind of just enjoy that as a pastime."
Thanks to NYU, Boatemaa has traveled to Senegal, South Africa, China and Japan. She spent a semester in Paris. On her own, she's gone to Kenya, Peru, Iceland, Poland and returned to her birthplace, Ghana. (That's far from the full list.)
Ideally, her adventures take place alone — at least until she meets strangers to stay with. She'll meet them through the website Couchsurfing and homestays, but also by running into strangers in new places. In Poland, she homestayed with a woman and ended up staying inside the house the whole time because of the Warsaw winter; they're still friends now, Boatemaa says. She partly attributes this boldness to her resistance to gender norms as a teenager.
"You kind of notice [gender norms] a lot growing up in a Ghanaian household, because African notions of what a woman should be and what a woman should be doing, it starts to rub you the wrong way," Boatemaa said. "When you're younger, it just seems like you're made to make the life of a man easier. But then you're older, and you're like, 'I want to have my life too.' So you start to question all of these things and become rebellious."
Boatemaa was born in Accra, Ghana and lived there until moving to Birmingham, a suburb north of Detroit, at 15. She first went back to Accra after her sophomore year at NYU; she has been back twice since then and will return this summer. 
Though her Gallatin concentration originally centered on the effects of war and famine on women, Boatemaa decided heading into her junior year to study how to merge natural and urban environments in African cities. She wants to explore the positive impacts that doing so can have on people living in those cities.
"A big part of my Gallatin experience has been traveling and meeting people and realizing that it's not just about focusing on 'this one person is a tyrant, and they're here to destroy these people,' but looking at the individual lives and what can be done to improve that individual life," Boatemaa said. "One way is by creating situations that foster progress for each individual person. A person cannot think about educating their daughter if there's no food at home."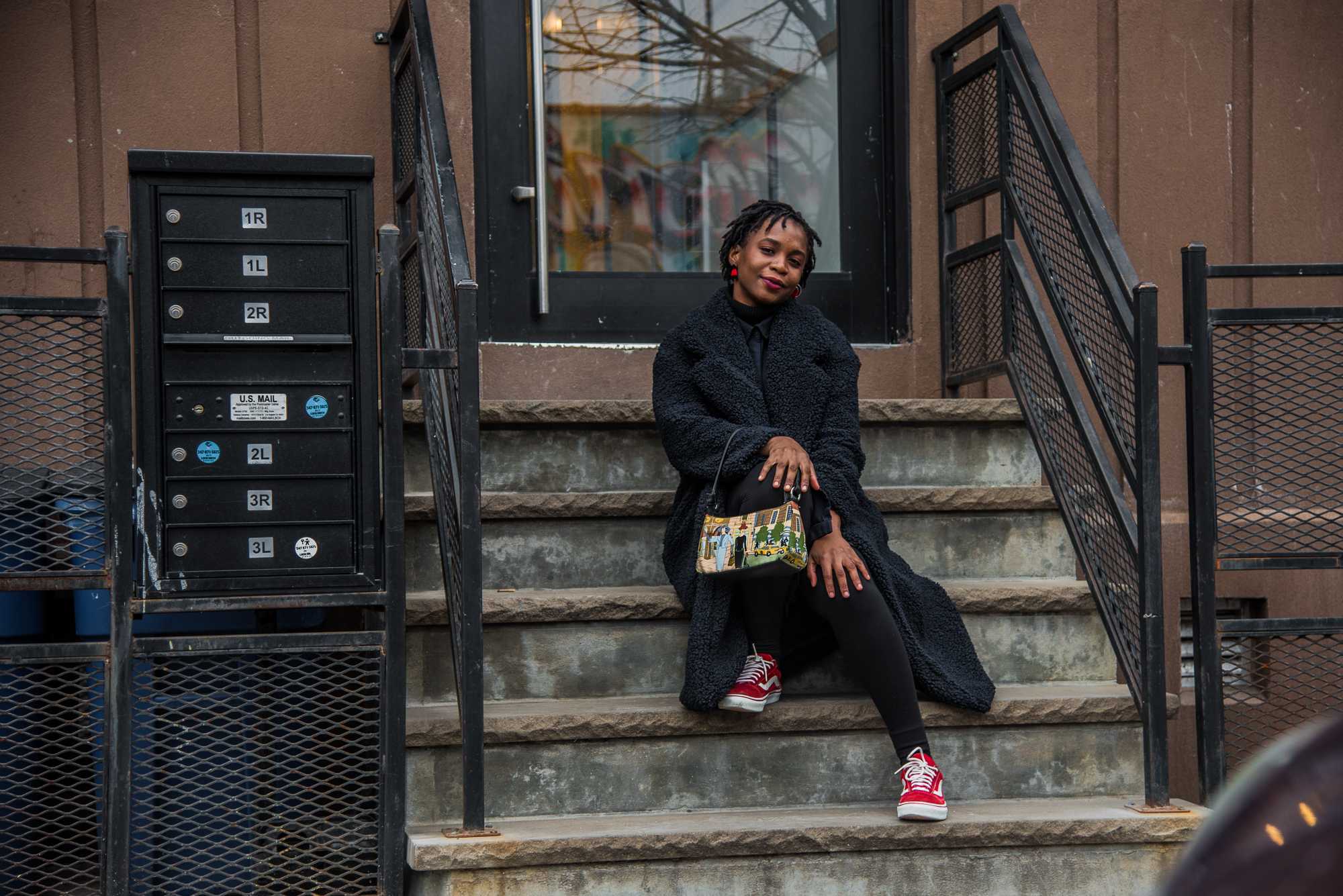 Boatemaa's experiences in New York City and Iceland bolstered her understanding of the impact of green spaces on people's well-being. In New York, there's not enough dedication to nature because the city's design is dated, she says, and it would be hard to return to what it used to look like. But in Iceland, Boatemaa's favorite travel destination so far, she marveled at the symbiosis of grey concrete and green nature.
"We're always prioritizing the built environment over the natural scape, and that to me kind of takes away from the uniqueness of the place," Boatemaa said. "As human beings, we have all of this nature all around us, right? And nature basically controls itself, creates itself really. But then here we are, saying, 'oh, the built environment is more important than the trees or the ocean' and things like that."
Boatemaa's studies focus on African cities, and she has researched in Accra, Ghana; Dakar, Senegal and Nairobi, Kenya. In Nairobi in particular, there is a history of conflict between urban development and the preservation of green spaces. Kenyan activist Wangari Maathai won the Nobel Peace Prize for founding the Green Belt Movement, which empowers women and improves the environment through agricultural projects. The Green Belt Movement has planted over 51 million trees across Kenya since 1977, according to its website.
Boatemaa cites Maathai as a role model for her simultaneous commitment to female empowerment and public health.
"My biggest problem is, who's going to take me seriously?" Boatemaa said. "Because, one, being a woman, two, being a woman who's not as religious as I should be, little things like that kind of make me worried. But then, she's a woman who endured all of that and still made her mark."
Gallatin Associate Professor Rosalind Fredericks has been Boatemaa's adviser in her time at NYU. She has research interests almost identical to Boatemaa, which involve studying cities across Africa, specifically Dakar. Fredericks spoke to how Boatemaa is making her own mark.
"She's just this incredibly dynamic personality who, in addition to being a really strong student, is also just a force to reckon with," Fredericks said. "I've known her since her first year and I've been impressed with her all along the way."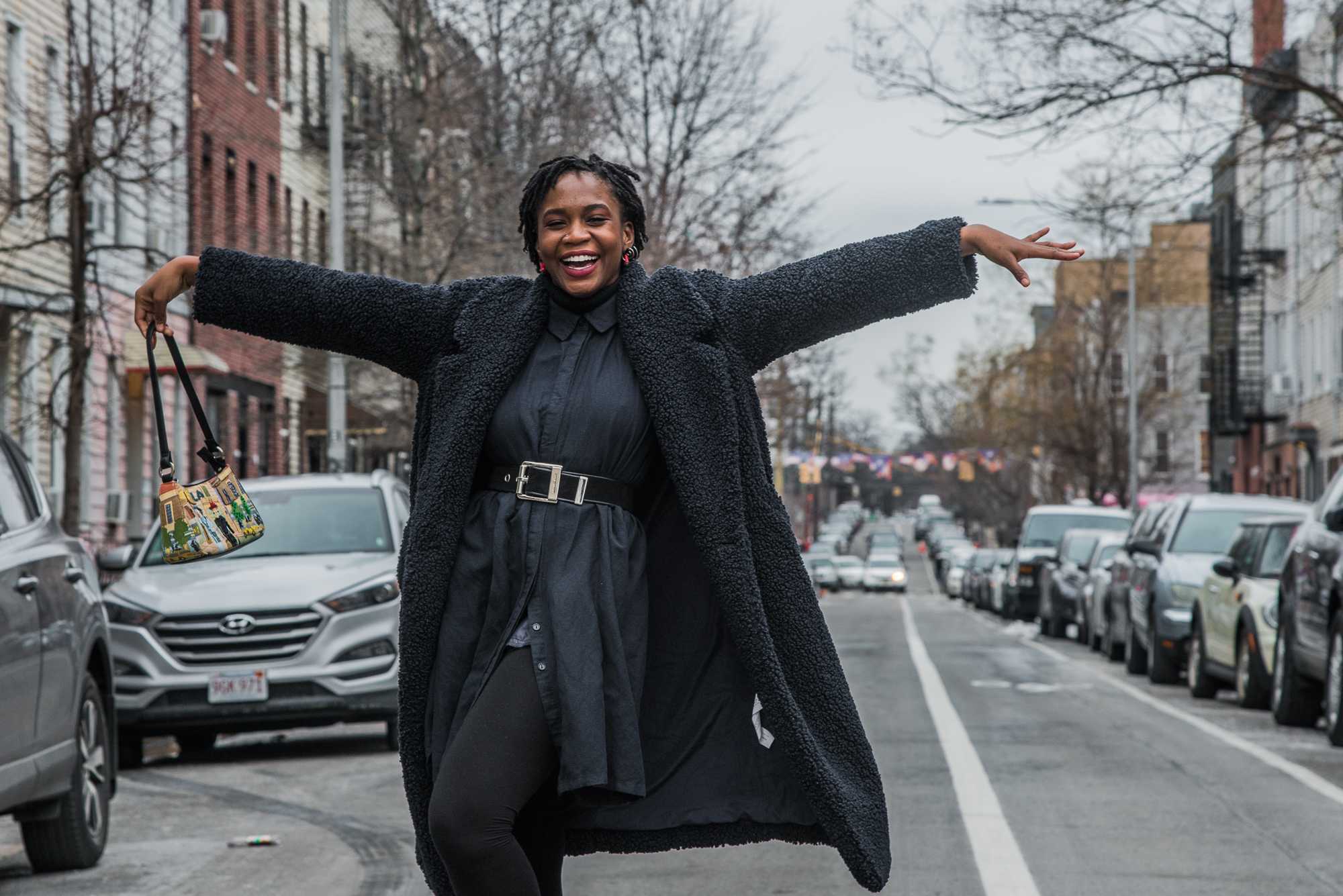 Fredericks said that Boatemaa's independence and dynamism shined through while in Dakar, where Boatemaa was simultaneously researching and taking Fredericks' class, "Postcolonial Urbanisms," the summer after her junior year.
"Just thinking about small little details, when she was the first to find interesting nightlife things to do," Fredericks said. "And one of the first to push exploration of different parts of the different cities that we were exploring in this really unfazed, sort of fearless way."
Though not terribly glamorous or public, Boatemaa's accomplishments are impressive. She secured two research grants from NYU — one the summer after her sophomore year to study youth employability in Ghana, and the second to study environmental conservation in Dakar after her junior year and Nairobi this past January term. Upon graduation, she will be one of 50 Princeton in Africa Fellows. The fellowship entails a year working with organizations across the continent. Boatemaa does not yet know who she will work with.
But the true testament to Boatemaa's ambition and independence is the project she's undertaking this summer. Along with a friend, Boatemaa plans to travel around Ghana to promote a more comprehensive resource for tourists in Ghana — which CNN deemed "the next big tourist destination."
"It's very hard to travel around Ghana unless you pay some tour company to take you around," Boatemaa said. "But I'm a solo traveler. So I'm making a website for people like me, who just travel on their own and want to figure out the bus system all around the country."
"People like me."
Boatemaa wants to live in three more countries before she's 35. She says mediocrity is her biggest fear — "There's no reason why any one person should be mediocre at anything." She speaks four languages (Asante Twi, Akuapem Twi, French and English), a bit of a fifth (Spanish), and wants to learn two more (Arabic and Portuguese).
But despite her unbridled joy — "I wake up excited for breakfast" — Boatemaa has only recently started becoming comfortable with herself, and part of that is starting to wear dreadlocks.
"It's just recently that I started being aware of being completely natural and loving the way that I am specifically," Boatemaa said. "I grew up with white dolls. You kind of grow up wanting to look a certain way, and then all of a sudden you realize the way you look is already beautiful."
Boatemaa's concentration is "Sankofa: (Re) Defining the Colonial City." Sankofa means "going back to get it" in Twi, which is an Akan language and Ghana's most widely spoken regional tongue. Akan is Boatemaa's ethnic group. She said Sankofa refers to learning from mistakes in pre-colonial Africa and examining how those mistakes can be corrected today.
"For me, looking at history is so important," Boatemaa said. "It's not something that you can just ignore and say 'OK, it happened, it doesn't matter anymore.' Because it all does matter."
Boatemaa isn't afraid to go and look at green spaces in African cities on her own. Maybe that's why, as she walked through Maria Hernandez Park in Bushwick one Sunday afternoon, she bumped shoulders with a man walking the opposite direction.
"If I started down a path, and you're in my way, I'm not moving," Boatemaa said. "It's not possible."
Email Sam Klein at [email protected]. A version of this article appears in the Thursday, March 14, 2019, print edition on Pages 4 and 5. Read more from Washington Square News' "Up-and-Comers 2019."