A Picturesque Picnic Spread
Everything you need for a perfectly chic French picnic.
There are plenty of ways to go about preparing a picnic, but everyone loves a theme to build around. For those of you who have always dreamed of emulating an artsy, '60s French film, you're in luck because this picnic spread is French-inspired — bon appétit et voilà!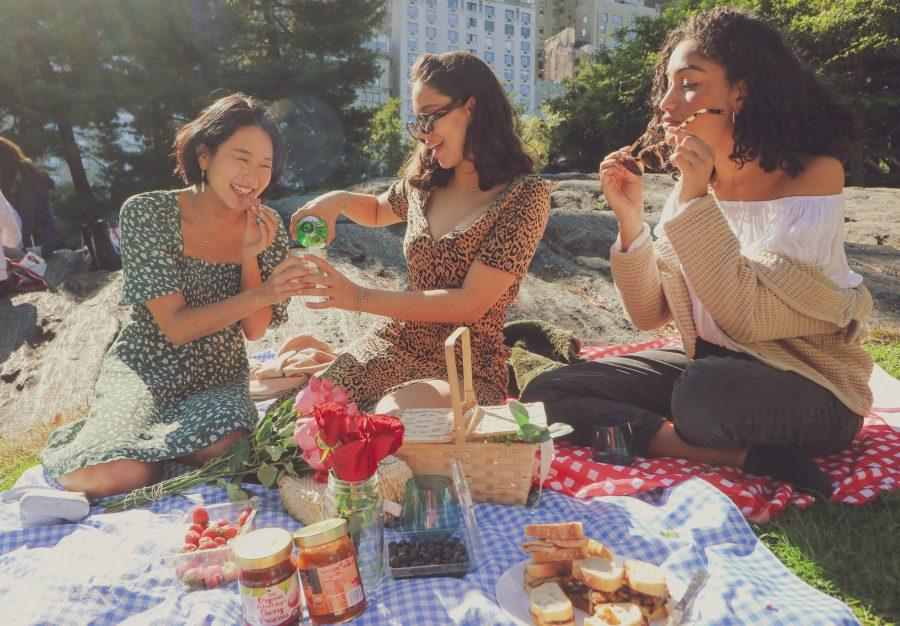 Charcuterie Board
No classy picnic is complete without a well put-together charcuterie board. There is endless opportunity for customization in the mixing and matching of components, making it possible to cater to each and every picnic-goer. If everyone brings one or two foods for the board, this seamlessly becomes a cost-efficient potluck. With that in mind, there are some charcuterie board staples to top your list. The following ingredients can be found at any grocery store and should be arranged in clusters atop a cutting board.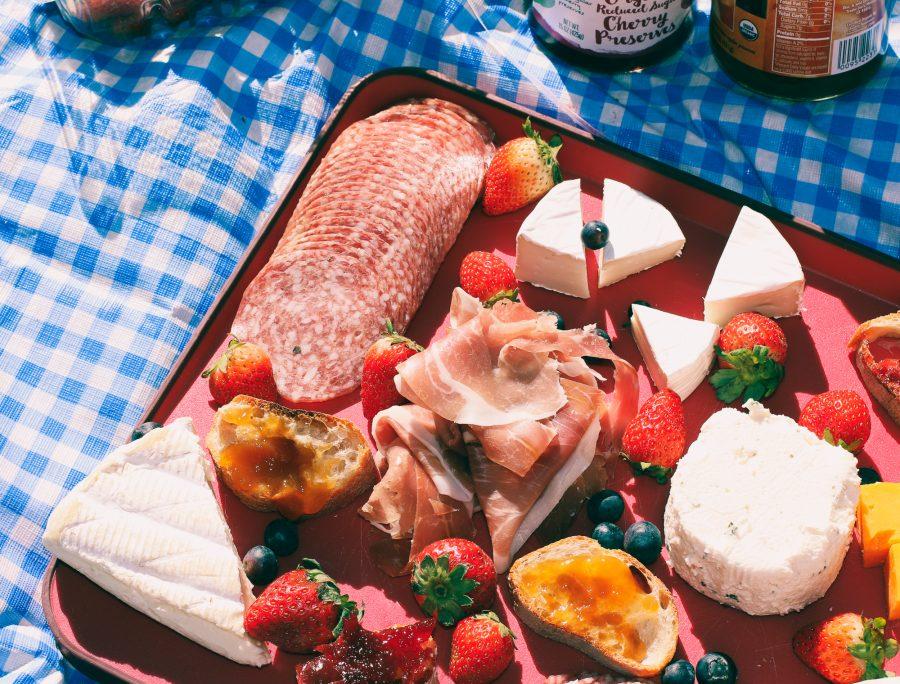 Ingredients:
(Serves 6-8)
1 wedge brie cheese

1 block sharp cheddar cheese

1 wedge camembert cheese

1 round Boursin cheese

4 tablespoons apricot jam

4 tablespoons cherry jam

Salami, thinly sliced

Prosciutto, thinly sliced

Sliced baguette
Consumption of a charcuterie board is effortless. One could provide small plates for each guest, or simply pass the board around with a knife for every cheese and jam.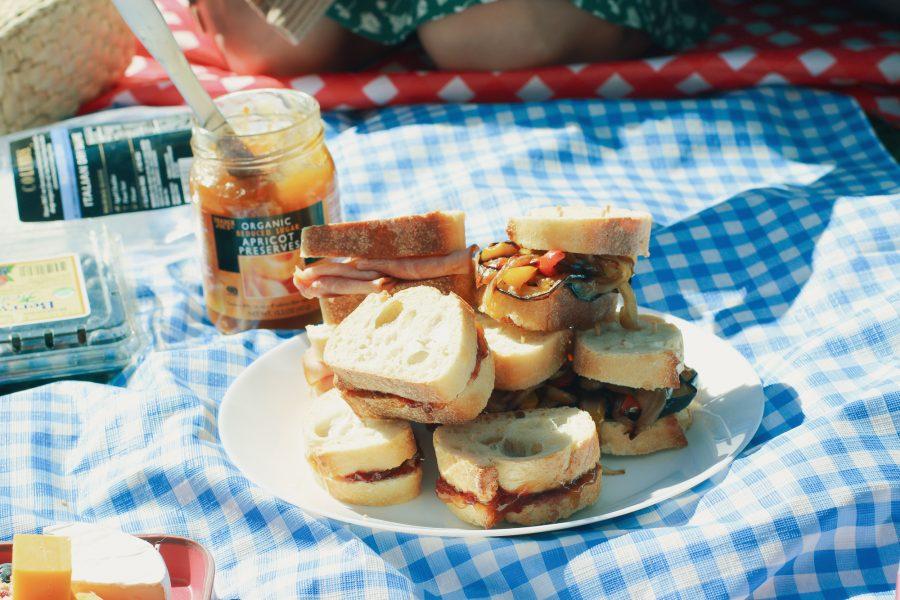 Baguette Sandwiches
Sandwiches are the perfect finger food and ideal for a picnic. Providing two or three sandwich options for guests to choose from makes a host seem especially considerate. The bread of choice for this spread is sliced baguette, as this results in sandwiches small enough for people to try more than one option. Trader Joe's and Whole Foods sell fresh baguettes, and the rest of these ingredients can be found at your local grocery store.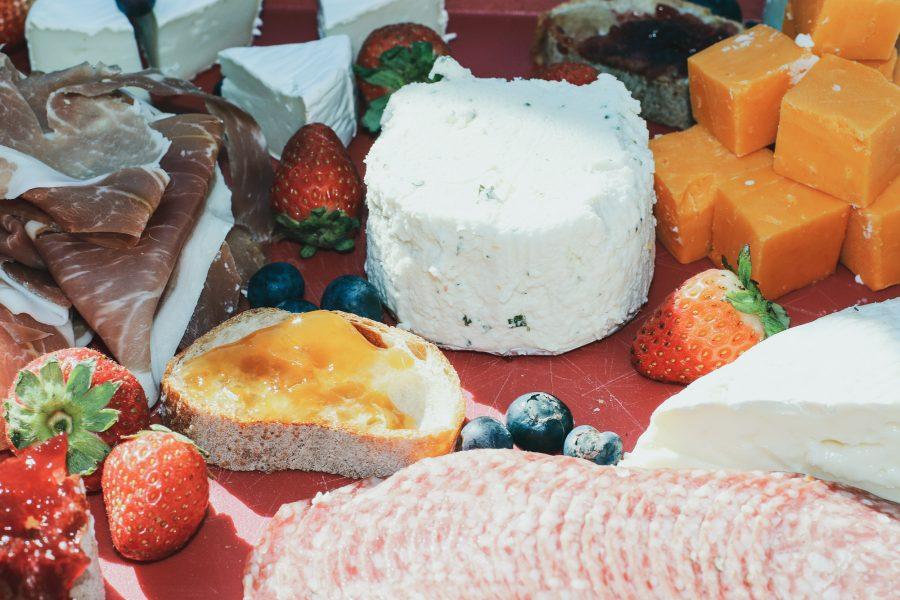 Butter & Jam Sandwich
Ingredients:
1-inch slices of baguette, toasted

Jam (flavor of choice)

Room temperature butter
Ham & Butter Sandwich
Ingredients:
1-inch slices of baguette, toasted

Ham, thinly sliced

Room temperature butter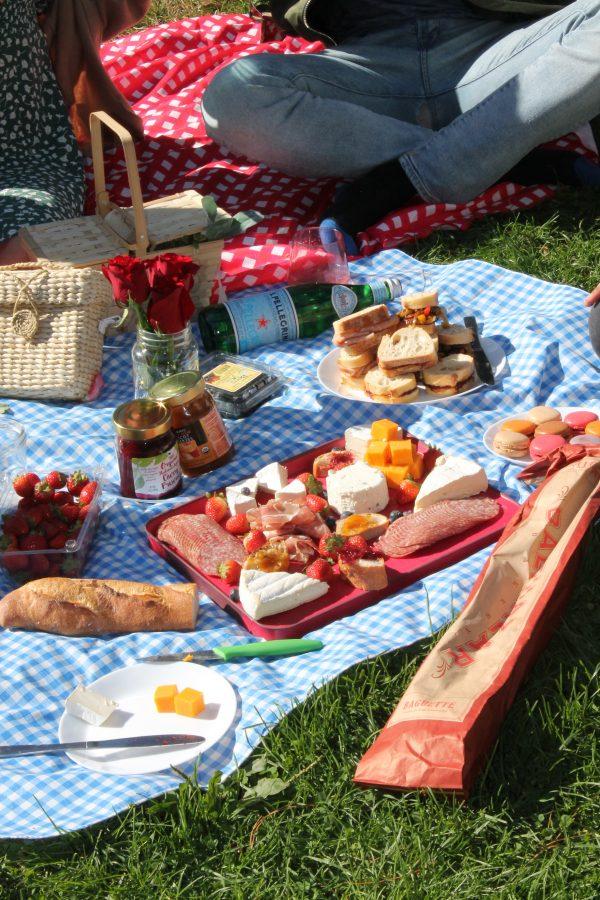 Roasted Vegetable Sandwich
Ingredients:
1-inch slices of baguette, toasted

Pesto spread

Hummus

Sauteed bell peppers, sliced

Sauteed onions, sliced

Sauteed eggplant, sliced
For those who don't consider themselves home cooks, make sure to slice ingredients before toasting or sauteing when applicable. The ratio of sandwich components is a subjective matter, so trust your gut, just make sure they look aesthetically pleasing.
Fruits and Berries
Fresh berries and fruits not only taste delightful but will also add some vibrant color to any picnic spread. The Union Square Greenmarket operates on Mondays, Wednesdays, Fridays and Saturdays from 8 a.m. to 6 p.m. and has vendors such as Cherry Lane Farms and Fantasy Fruit Farm to cater to all of your fruit and berry needs.
Blueberries

Cherries

Strawberries

Peaches

Apples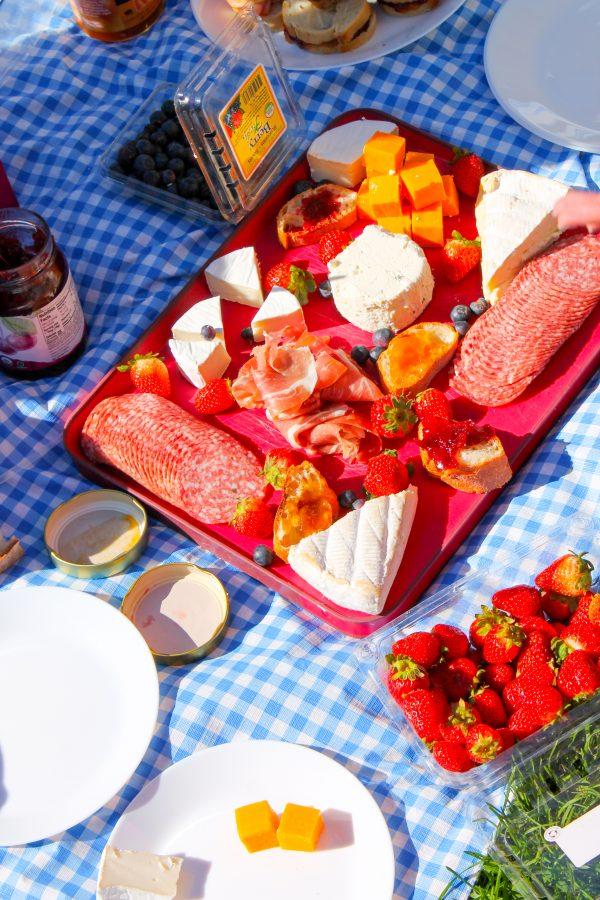 Beverages
While a traditional French picnic inevitably includes wine, open container laws in the state of New York inhibit the ability to serve alcohol at an outdoor picnic. However, there are plenty of fun non-alcoholic beverages to keep everyone happy and hydrated.
San Pellegrino

Trader Joe's Sparkling Pink Lemonade

Sparkling Apple Cider (imagine its champagne)
Macarons
If you've ever tried to bake macarons, you know the time and effort put into the baking process is simply not worth the less-than-mediocre final product. Not to worry — your friends will be equally impressed with macarons from Mille-feuille Bakery in Greenwich Village. If you're really looking to impress your Instagram followers, make sure to get an assortment of flavors to make for a colorful picnic spread post. A tip for those looking to save money — Mille-feuille Bakery sells its macarons at a discount an hour before its 7 p.m. close.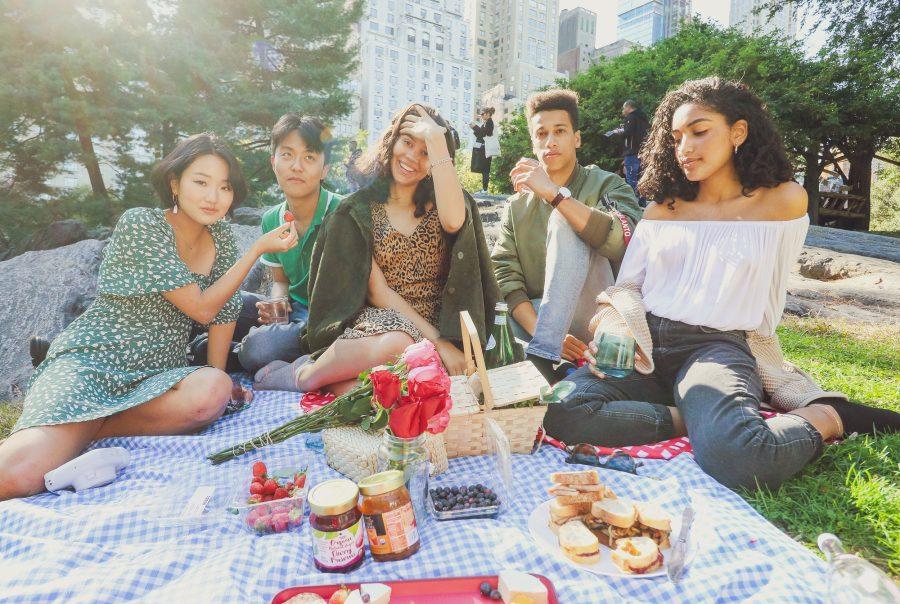 Email Calais at [email protected]