Derek Maas, a student at the NYU Grossman School of Medicine, is a new face to the university's men's swimming and diving team. Originally from Holland, Michigan, Maas attended the University of Alabama to earn his bachelor of science in biology prior to his start in the city.
Due to the pandemic, Maas remained eligible to compete at the collegiate level for one more year, allowing him to represent NYU in the 2023-24 season despite having completed his undergraduate education.
Before becoming a Violet, Maas had an incredible run with the Crimson Tide, both in the classroom and the pool. In his senior year alone, Maas earned a host of accolades, such as the NCAA Elite 90 Award — presented to student-athletes at the NCAA championships with the highest GPA — and the SEC academic honor roll. He also notched first-team All-America honors in the 100 breaststroke, and second-team All-America honors in the 200 breaststroke and 200 medley relay.
"I loved it there," Maas said about his time in Tuscaloosa. "There was a great combination of academic and athletic focus. I definitely wouldn't be here without my teammates and coaches.
With the demands of being both in medical school and swimming, Maas has been forced to find a balance between the two. His days are typically jam-packed — he starts off the day at 7:15 a.m., practicing for almost two hours before heading straight uptown to classes for another three hours. He manages to grab a short hour-long break to eat lunch before going back to the classroom for another two and a half hours. Maas then goes back downtown to the Palladium Athletic Facility for an hour-long lifting session before heading back uptown for another meeting. 
It isn't until 7 p.m. that Maas actually has time to breathe. He typically eats dinner and, if he has time, hangs out with his friends — although sometimes he's forced to spend the entire night studying instead.
Practices and meets cut into most of Maas' study time, so he prioritizes learning as much as possible during lectures. He prioritizes school above all else, as is evinced by his 4.0 undergraduate GPA, his MCAT score of 525 out of 528, and his admission to Grossman, which has a 2.1% acceptance rate. Maas applied to about 30 other schools and was seriously considering Vanderbilt University, Northwestern University and Washington University in St. Louis before ultimately committing to NYU to pursue dermatology.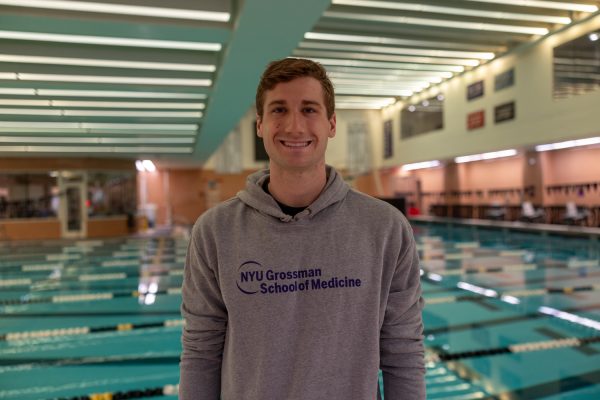 "There really is no place like NYU in terms of opportunities that you have while in school and after," Maas said. "The fully paid tuition is incredible and to be able to do that for every student was a big draw for me to come here." 
Heading south to Alabama was a change of pace for the Midwest native, and moving to New York was another adjustment. However, Maas has come to love the rapid pace of city life. Now, there's no shortage of ways to spend his — albeit limited — free time. He's adjusting well, and said he already has "two teams" here at NYU: medical school and swimming.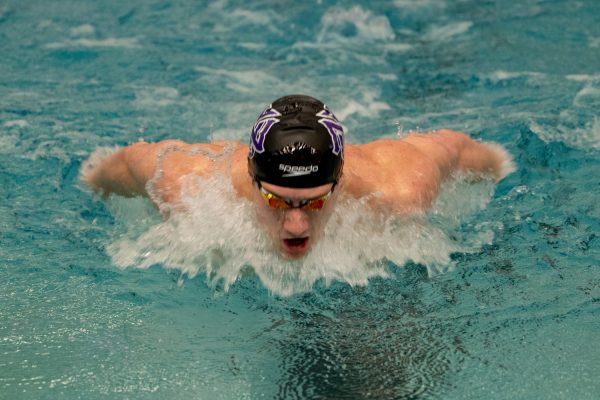 Despite already having been a star-studded swimmer in a world class and highly competitive Division I program, Maas continues to bring the same enthusiasm to NYU. He is excited to get to work with his new coaches and teammates, despite it being Division III.
"I'm most excited for the NCAAs," Maas said. "We can do some damage."
Contact Nicole Ranile at [email protected].