Dispelling the model minority myth must include Jewish Americans
The national conversations sparked by recent attacks against Asian Americans are necessary and long overdue, but action must also be taken to combat discrimination against Jewish Americans.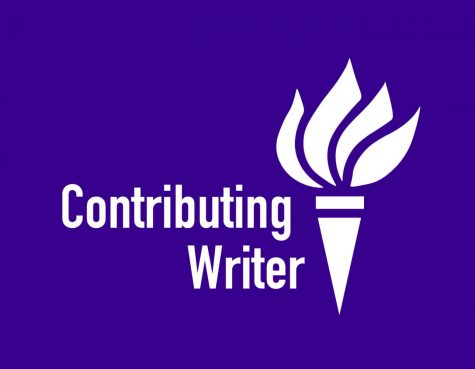 The recent attacks on people of Asian descent in Atlanta and New York City sparked a national discourse around hate and intolerance against Asian American communities. While anti-Asian sentiment is not a new phenomenon, racist incidents against Asians around the world have increased in the context of the COVID-19 pandemic. Opening a dialogue for these issues can help dispel the longstanding model minority myth. In doing so, we must address the plight of another group that has suffered from a culture of prejudice: Jewish Americans. 
A model minority is a concept created within a white-supremacist system that implies certain minorities enjoy a higher socioeconomic status than the general population. This myth is used to pit disadvantaged groups against one another by urging affluent Asian and Jewish communities to be content and passive while degrading other minorities who do not hold the same status. Therefore, Asian Americans are presented as a monolith of success, minimizing anti-Asian discrimination and economic disparities. The model minority myth downplays racism against Jewish communities by reinforcing the assumption that their accomplishments are evidence of a lack of discrimination against them.
This myth should not be a rationale for excluding Jewish groups in conversations about social justice. Anti-Semitism persists in the lives of Jewish communities across the country. A survey of Jewish Americans in March 2021 reported that 63% of respondents have experienced or witnessed some form of anti-Semitism in the last five years.
Erasing hatred toward Jewish Americans is inextricably linked to combating the threat of right-wing extremism. Former President Trump's anti-Semitic rhetoric served to normalize and justify bigotry. He has used anti-Semitic tropes to describe various politicians and infamously praised neo-Nazi groups as "very fine people." The culmination of political turmoil during the storming of the U.S. Capitol  on Jan. 6 featured a disturbing array of anti-Semitic symbols. 
The frequency of these hateful occurrences demands accountability and action in support of the Jewish community. Anti-Semitism in the United States reached a record number of incidents in 2019. Of the 61 reported cases of assault, half of them took place in New York City. That same year, over half of the city's hate crimes were against Jews. Orthodox Jews in the city are especially vulnerable to attacks because of their visibility. During the pandemic, there have been several assaults against Orthodox Jews, as well as vandalism of schools and synagogues. 
For example, a man with a knife attacked an Orthodox family in lower Manhattan on April 1. The parents and their 1-year-old son were injured during the incident. There is an urgent need to protect the Jewish community, and it starts with raising awareness of anti-Semitism and its fatal ramifications. At the less extreme, cases of harassment and vandalism are even more common: In January, a man tied a confederate flag to the outside of the Museum of Jewish Heritage in New York City. 
It is vital to emphasize that anti-Semitic attitudes are not exempt from implicit bias, which details how people may discriminate against Jews subconsciously. There seems to be a lack of literature addressing this issue, despite the prevalence of anti-Semitism in this country. Bringing this bias to the forefront will prevent the normalization of anti-Jewish sentiment, and provide more education and awareness. Action must be taken. At the individual level, we should strive to confront our own biases. As a larger community, we should support Jewish communities by validating their experiences, not neglecting them.      
Opinions expressed on the editorial pages are not necessarily those of WSN, and our publication of opinions is not an endorsement of them.
Email Lucy Yama at [email protected]