Gun control has a racist past
The March 22 shooting in Boulder, Colorado, reignited conversations around gun control. However, many of these conversations overlook how gun control legislation has been used as a tool to suppress Black revolutionary movements.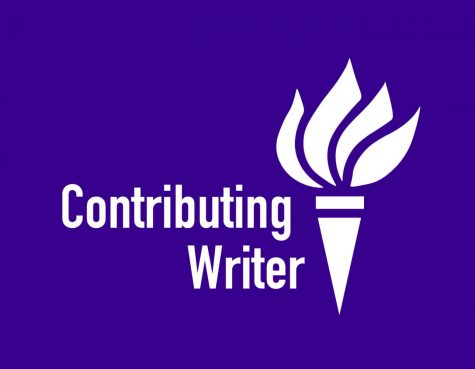 The United States has a glaring problem: mass shootings. From Columbine to Aurora to Parkland to Boulder, mass shootings briefly grasp the nation's attention before joining the tragically long list in history. After each shooting, government officials, political pundits and average Americans argue if and how the government should implement gun control legislation. A Pew Research Center poll conducted in September 2019 indicated that 60% of Americans favored stricter gun control laws, while only 11% favored less strict laws. After two mass shootings occurred within two weeks, President Biden pushed for a new gun control bill that he believes could pass the Senate. However, this situation comes with its own set of nuances. 
Whether it be fines, community service or imprisonment, the punitive language surrounding legislative efforts to curb gun ownership suggests a carceral solution that relies heavily on policing. While the case for improved gun control remains strong, many fail to consider who will bear the brunt of legislative efforts to police gun ownership in the United States: Black Americans. Black Americans are targeted the most often by police, and nothing suggests that the enforcement of gun control legislation will be any different. This oversight deeply ignores how the gun control argument began as a response to the fear of armed Black Americans. 
The story of gun control begins with the inception of this country. Gun control legislation passed as early as the colonial period — the first law in America that mentioned Black people was a 1664 act that prevented free Black Virginians from owning guns. After the Nat Turner rebellion in 1831, Southern states adopted even stricter measures in preventing free and enslaved Black Americans from gun ownership. These laws were upheld in the courts when challenged as violations of the Second Amendment — take, for example, the 1844 North Carolina Supreme Court case State v. Newsom. 
After the Civil War, a major aspect of the "Black Codes" passed was the prevention of Black gun ownership. The passage of the Civil Rights Act of 1866 declared that many of these "Black Codes" were unacceptable, so racist Southern governments attempted to circumvent the law. Tennessee passed the Army and Navy Law which only permitted expensive military-grade guns to be sold and used — effectively isolating Black Americans from the market. Since they could not afford these military-grade guns, they were not able to protect themselves. Laws like these were commonplace in the South, leaving many Black Americans unarmed to defend against the Ku Klux Klan and other white supremacist hate groups. 
The North also overlooked the needs of Black Americans and their need for protection. After a dramatic rise in immigration from Eastern and Southern Europe during the late 19th and early 20th century, only then did serious gun control measures come to fruition. The first of the widespread restrictions on guns came in New York — the hub of European immigration — as the Sullivan Law in 1911. This law required a permit from the New York City Police Department to own a firearm, but the people who approved these permits were anti-Black and anti-immigrant police. From 1911 to 1934, multiple states including Arkansas, Michigan and North Carolina adopted similar laws.
Up until the 1960s, gun control was mostly a matter for the states. It wasn't until the civil rights movement that the U.S. government passed major national-scale legislation. The rise of the Black Panthers and their call for "black people to arm themselves" reignited the United States' fear of armed and oppressed minorities. The Black Panthers encouraged Black Americans and other racial and religious minorities to take up arms to protect themselves and their communities against a corrupt U.S. government. 
Thus, the Gun Control Act of 1968 was born. At the time, the National Rifle Association urged for gun regulation and control, because they feared the Black Panthers. They backed the regulation because it was implemented to limit gun usage among Black Americans. 
 "[The act] adopted new laws prohibiting certain people from owning guns, providing for beefed up licensing and inspections of gun dealers and restricting the importation of cheap Saturday night specials that were popular in some urban communities," Adam Winkler, the author of "Gunfight: The Battle Over the Right to Bear Arms," said in a History article. 
Today, white rural Americans are afraid they will lose their firearms to the laws written to curb gun ownership for Black Americans. While their concerns are centered in anti-gun control arguments, they don't need to worry about the ramifications of future gun control measures. It's the Black, brown and immigrant people of the United States that will be over-policed, incarcerated and endangered — a pattern in U.S. history that continues to repeat itself. 
Opinions expressed on the editorial pages are not necessarily those of WSN, and our publication of opinions is not an endorsement of them.
Email Srishti Bungle at [email protected]