The NYPD's Subway Occupation Must End
After several instances of police abuse in New York City subway stations, an awareness of the NYPD's campaign against those most in need is growing — this violent force must be confronted.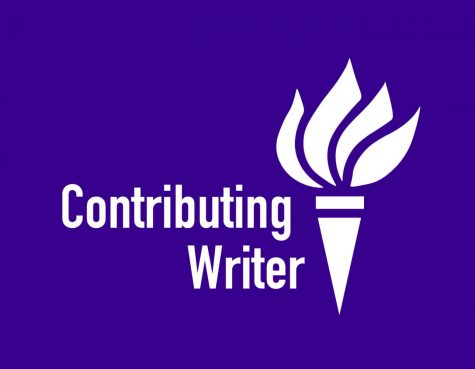 A young black man, Adrian Napier, was sitting alone on the subway at the Franklin Avenue station in Brooklyn on Oct. 25. A gang of police officers assembled outside of the train, pointing their guns at him through the window. Adrian slowly lifted his hands in the air as passengers around him shouted and scrambled out of the line of fire. Moments later, the officers stormed the subway car with guns drawn and tackled the 19-year-old for alleged fare evasion and gun possession (no gun was ever recovered). A video of the incident went viral and was viewed millions of times, sparking nationwide criticism of the New York Police Department's reckless and over-aggressive policing practices.
Several more instances of police brutality in New York subway stations have been recorded over the past two weeks on social media, including attacks on Latino fruit vendors, homeless musicians playing their guitars, people resting on benches and black and brown youth. The common denominator is the NYPD's targeting of marginalized and poor communities.
The families of Ramarley Graham, Akai Gurley, Eric Garner and countless others are well aware of this; their loved ones' encounters with the NYPD have brought endless heartbreak, loss and trauma to their communities and done absolutely nothing to make New York safer. On the contrary, police officers in this city have caused pain and destroyed lives and families for decades. The NYPD are notorious for targeting black and brown people. Who can forget New York's own stop-and-frisk policy? An analysis by the New York Civil Liberties Union found that innocent New Yorkers have been subjected to police stops and street interrogations more than 5 million times since 2002, black and Latine communities being the primary targets of these tactics.
Today, in the de Blasio era, the data on who the NYPD stops, frisks and uses force on show the victims are still overwhelmingly black and Latine. The militarization of the NYPD has also skyrocketed in recent years. In 2016, Mayor Bill de Blasio invoked the supposed "war on cops" to spend at least another $7.5 million on military-style gear, including automatic ballistic helmets and vests, long guns, more powerful pepper spray and Tasers. "I have my own army in the NYPD, which is the seventh largest army in the world," former New York Mayor Michael Bloomberg boasted back in 2011.
Given the NYPD's long history of police brutality and misconduct, it is only right for New Yorkers to question the merits of increasing police presence in the city. Governor Andrew Cuomo is implementing a plan to install 500 new police officers in subway stations — in addition to the 2,500 already stationed there — which is estimated to cost the MTA an additional $260 million in operating costs over the next four years. For comparison, one ride on the subway costs $2.75 and the fine for fare evasion is $100. In other words, the NYPD would need to arrest 2.6 million New Yorkers in order to break even — more than a quarter of the city's total population.
The city's initiatives are, in fact, not about lost revenue from fare evasion; rather, they are part of a concerted effort to criminalize poverty and homelessness, especially in communities of color. According to the Daily News, black and Latine New Yorkers make up 86% of all fare evasion arrests from April to June 2019. This stems from the deliberate placement of cops in low-income neighborhoods.
Criticisms of the crackdown on fare evasion are loud and have been further amplified by massive protests and campaigns. Just last Friday, a demonstration by over 1,000 people took place in downtown Brooklyn, prompted by the viral videos of police violence in subway stations. Protesters called it "an emergency response" to these incidents.
It was the MTA that worked with Cuomo to officially implement the transfer of 500 officers, a mix of NYPD, MTA, and Bridge and Tunnel officers, to 100 different fare evasion "hotspots." The MTA has long been a proponent of criminalizing fare evaders; when Manhattan District Attorney Cy Vance decided in June 2017 to end criminal prosecution of fare evaders in Manhattan, New York City Transit President Andy Byford partially blamed the decision for exacerbating the problem of fare evasion, telling reporters, "I think people heard that there would be less of a penalty and that that has led to more fare evasion." Byford is peddling a long-disproven myth that being tough on crime actually leads to reduced crime, an idea that has been used to justify mass incarceration as well.
Even back in December 2018, Byford was eagerly concocting plans to crack down on fare evasion by developing "eagle teams" or MTA workers that ride buses with NYPD looking for fare evaders. He also suggested putting such teams near subway station entrances and asking police chiefs to deploy some of their 2,600 transit bureau officers to create fare evasion strike teams to catch and deter evaders. Byford and the MTA have been colluding with the NYPD to criminalize poor people and scapegoat them for the city's problems.
There is good reason for New Yorkers to be angry. Cops are rarely held accountable for misconduct and the over-policing of low-income — predominantly black and Latine — areas means that those who are most marginalized must bear the brunt of the NYPD's brutality. What's worse, special privilege is being afforded to these subway cops to bypass accountability even further — the MTA confirmed that subway cops will not be required to wear body cameras as all other officers in the NYPD are. An MTA spokesperson justified this by asserting that the new officers are not actually part of the NYPD and belong to a separate force for the transit agency. This is misleading because many of the officers come from the NYPD and their policing requires active collaboration with the agency, making them virtually indistinguishable. The lack of body cameras gives the subway cops even more leeway to act with impunity.
This is especially ironic in light of recent City Hall initiatives to increase surveillance in dozens of subway stations by installing live camera feeds, as a part of their efforts to address homelessness. Addressing homelessness apparently means criminalizing, surveilling and subsequently arresting homeless people for merely existing in public spaces. Civilians are now subject to more scrutiny and mass surveillance than armed police officers employed by the government and funded by taxpayer money.
The government is demanding that poor New Yorkers pay the inflated and ever-increasing subway fare. But the system itself barely functions and is plagued by inaccessibility, routine delays, failing technology and deteriorating infrastructure. These fare evasion campaigns are thinly-veiled efforts to persecute the city's most vulnerable populations. New Yorkers shouldn't stand for this any longer.
Opinions expressed on the editorial pages are not necessarily those of WSN, and our publication of opinions is not an endorsement of them.
A version of this article appeared in the Monday, Nov. 11, 2019 print edition. Email Asha Ramachandran at [email protected]