Navigating NYU Diet Culture With an Eating Disorder
If NYU wants to encourage health and wellness, they need to stop participating in diet culture.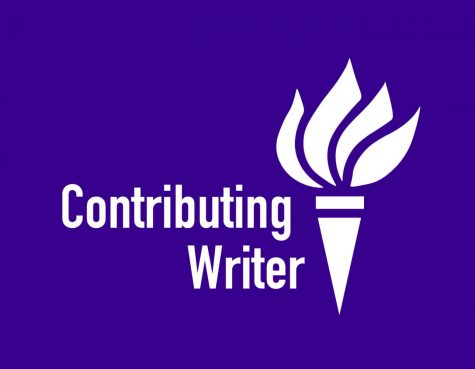 When I rushed out of my dorm room yesterday morning, I was met by a bright sign outside the elevator: "Burn Calories, Not Electricity. Take the Stairs!" As I waited for the elevator, I dug my feet into the ground to resist heading for the stairs. I reminded myself that I don't need to run down 12 flights of stairs to burn calories and that I don't need to feel lazy or ashamed for taking the elevator, no matter what a poster outside my living space implies. I'm all for trying to make sustainable choices, but why does sustainability have to be tied to weight loss? This poster is just one of the various ways that diet culture has been thrown in my face by NYU in the short month I've spent navigating my recovery from anorexia. 
NYU has provided me with means for finding support in my recovery, allowing me to receive free individual counseling and support groups, as well as affordable access to a registered dietitian through the Student Health Center. But by encouraging weight loss and calorie counting, NYU is participating in diet culture, which prioritizes weight loss over holistic health (among other things), instead of fully supporting students like me. 
As most people who have eaten at NYU's dining halls recently have probably noticed, calories are listed prominently everywhere. In Downstein, there are calories listed for every individual item offered, including items at the salad bar with extremely low caloric values such as lettuce, cucumbers and celery. I can't eat anywhere on campus, whether at a chain like Jamba Juice or a buffet style dining hall like Lipton, without being informed of the calorie count of each component of my meal. 
I understand the purpose of posting calories. As the Food and Drug Administration stated recently, calorie labeling "can help you make informed and healthful decisions about meals and snacks." Caloric values provide you with information that can help you portion your meals, and I know they aren't a source of anxiety and terror for everyone. Before my eating disorder, calories were inconsequential to me; they were neutral pieces of information that rarely influenced what and how much I ate. I don't doubt that for certain people, calorie counts are either helpful or easy to ignore.
But now, after struggling with anorexia for over two years, seeing calories listed everywhere and encountering posters that encourage me to burn calories makes my heart beat faster, my body tense up, my mind race. I struggle every day to eat a variety of foods in the quantities that my body is asking for and to break my unhealthy habit of obsessing over how many calories I burn and consume. But seeing calories displayed so prominently induces a feeling of shame when deciding what to eat and seeing posters that promote weight loss make it much harder for me to move through my day without ruminating on calories and my weight. 
I know that I am not alone in struggling with anxiety around calories and the promotion of weight loss in general. A 2011 study found that over a 13-year period, eating disorders on college campuses increased from 7.9% to 25% for men, and from 23.4% to 32.6% for women. These numbers don't include students of other gender identities or those who struggle with disordered eating. Due to the increased prevalence of eating disorders on college campuses, it seems that the cost of over-advertising caloric value and dietary advice for those who struggle with eating disorders far outweighs whatever benefits this might have.
If NYU wants to encourage health and wellness, as I believe that they do, then they need to rethink posting calories and promoting weight loss on campus. While I understand that chain restaurants are required to post calorie counts, dining halls do not have to make them so visibly prominent. Students shouldn't be forced to see them and be reminded of their struggles with eating disorders. 
NYU needs to take into account the mental health of students who struggle with disordered eating when approaching wellness. Seeing calories and being encouraged to lose weight, while helpful to some, is detrimental to me and my recovery. I have to combat diet culture outside of school each and every day. I shouldn't have to constantly engage in that battle at a place where I am paying to live, study and, perhaps most importantly, eat.
Opinions expressed on the editorial pages are not necessarily those of WSN, and our publication of opinions is not an endorsement of them.
Email Helen Wajda at [email protected].