Court dismisses Steinhardt prof's defamation lawsuit against colleagues, again
The lawsuit, which was dismissed once before but appealed, claims that an internal letter signed by Steinhardt faculty is defamatory toward Mark Crispin Miller, a professor at the school.
An NYU Steinhardt professor's yearslong defamation lawsuit against several colleagues was dismissed by a New York appellate court earlier this month. Mark Crispin Miller, a professor of Media, Culture, and Communication, who has spread conspiracy theories on his website and on social media, sued 20 Steinhardt faculty for libel in 2020 after they wrote and signed a letter addressed to school administrators calling for a review of his conduct.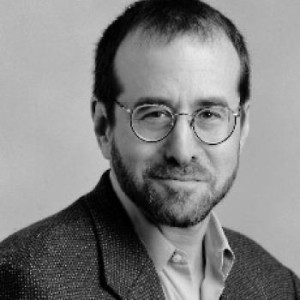 The lawsuit was previously dismissed in 2022, after the court determined Miller failed to show that faculty intentionally lied in the letter. At the time, the court also denied the faculty's request for reimbursement for attorney's fees and punitive damages. The more recent dismissal argues that the court incorrectly dismissed the previous lawsuit, but sustains that the letter is not libel.
In the letter, Steinhardt faculty called for administrators to conduct an expedited review of Miller's behavior, arguing that his conduct — which they described as using intimidation tactics, abuse of authority and hate speech in the classroom — does not fall under First Amendment protections. They also wrote that they were concerned about statements Miller published on his website, including characterizing gender-affirming surgery as a form of eugenic sterilization and denying that the Sandy Hook Elementary School shooting took place.
"No matter how damaging these positions may be to the reputation of our department, Professor Miller has the right to his opinions," the letter reads. "Academic freedom and freedom of speech are rights that we must uphold. However, a defense of academic freedom is no excuse where Professor Miller's behavior constitutes discrimination, attacks against students and others in our community, or advocacy for an unsafe learning environment."
Miller said that after the letter was sent, the university carried out an investigation of his conduct and found he had not violated any university policies. A spokesperson for NYU declined to comment for this story.
Miller has supported conspiracy theories about the Sept. 11 attacks, COVID-19 vaccines and transgender people. He has thousands of subscribers on the popular blogging platform Substack, where he once described pandemic government policies as "crackpot protocols." He also runs a series of articles about people he claims have "died suddenly" around the world, which he attributes to the COVID-19 vaccine.
"As I have pointed out in great detail, my colleague's claims — that I engage in 'routine hate speech,' have mounted 'attacks on students and others in our community,' and am guilty of 'aggressions and microaggressions' in the classroom, among other imaginary crimes — are all entirely false," Miller wrote to WSN. "In fact, they are outrageous."
The recent judgment in the lawsuit which named 20 of the 25 faculty who signed the letter argues that since the contents of the letter could not be considered fact by a "reasonable reader," it is not damaging to Miller's reputation. Miller, who is tenured and has been a professor at NYU for more than 20 years, said that he plans to bring the case to the New York Court of Appeals, the highest court in the state.
Jeremy Chase, the lawyer representing the faculty named in the lawsuit, also declined to comment.
"We have been advised by counsel not to comment on this ongoing saga," Nicholas Mirzoeff, one of the faculty members being sued, said. "Rest assured that I will have a great deal to say when the appeals process has finally been exhausted."
Contact Carmo Moniz at [email protected].