Biggest-ever donation to Stern will fund scholarships, study abroad
Anne E. Tasca, a 1988 NYU graduate, donated $53.6 million to the Stern School of Business — the largest gift in the school's history.
Aya Diab, Contributing Writer
Mar 7, 2023
NYU's Stern School of Business is now $53.6 million richer, thanks to a recent donation from alum Anne E. Tasca, who owns an Italian real estate firm. The donation, which is the largest the school has ever received, will go toward student scholarships, study abroad programs and a new faculty position, according to the school's dean.
The funds will support four new scholarships in Tasca's name — two for undergraduates and two for graduates — starting the coming academic year. The business school will also establish a faculty position in honor of Tasca's father, an economist who served as a U.S. diplomat to Italy, South Korea, Greece and other countries during his career.
"We are always looking to increase financial aid to support students and expand access to a Stern education," Raghu Sundaram, the dean, wrote to WSN. "No matter how expected or not, it is always an extraordinarily positive feeling to receive a gift such as this, a tremendous vote of confidence in the power of education to transform lives that will enrich so many."
Tasca, who earned a degree from the School of Professional Studies in 1983 and a Bachelor of Science from NYU in 1988, currently leads her family's real estate firm, Edilizia Rosazza, with her sister. The firm is headquartered in Rome.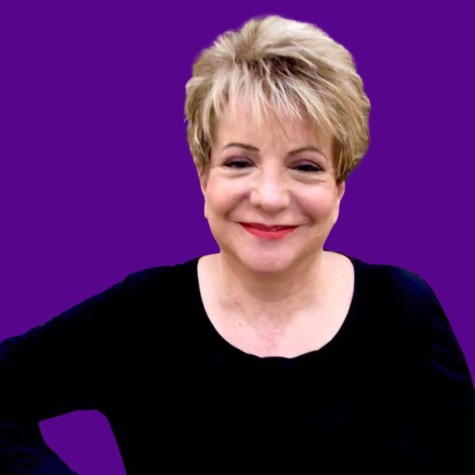 Last semester, Stern alum Charles C.Y. Chen donated $20 million to the school to establish the Chao-Hon Chen Institute for Global Real Estate Finance and fund scholarships for undergraduate and graduate students. William Berkley, another Stern alum who currently chairs NYU's universitywide board of trustees, and Leonard Stern, the school's namesake, donated $50 million each to Stern in 2021, which allowed the school to increase financial aid to students, according to Sundaram.
Some students, like first-year Harshit Singal, think the school's efforts to lower tuition would be better focused on reducing the average cost of attendance across the student body than on individual scholarships.
"It's really cool, and it's a really large amount, but the question is how it will help the average student," Singal said. "Stern gets so much money, and us students still have to pay $80,000."
NYU has received other major donations outside of Stern, including a $100 million donation from hedge-fund billionaire John Paulson. That contribution went toward the university's new academic supercomplex at 181 Mercer Street.
Other students thought the money should go toward student resources aside from scholarships. Richard Fan, a junior at Stern, said the school should use the funds for to improve student-oriented recreational spaces and activities.
"I'm happy alumni are giving back, and I am glad we are getting funding," Fan said. "I would like it if they were to use funding for things like lounges, and encourage students to get to know each other and have spaces to chill and make more environments that aren't so professional."
Others outside of the Stern community said that NYU's lesser-known programs are often overlooked in favor of high-profile donations to certain schools. CAS junior Didi Onwuanyi said she hopes that the music program could use more funding. 
"It's so small, and it's so cold in all the rooms, they have the crappiest classrooms," Onwuanyi said. "But Tasca has every right to use the money the way she did, I'm not saying no to that."
Contact Aya Diab at [email protected]