NYU's new president on the university's future and affirmative action
On the day she was announced as NYU's next president, Linda Mills met with administrators and students at two meet-and-greet events and spoke to WSN about her appointment.
Greeted with hugs and congratulations from dozens of administrators, Linda Mills, NYU's next president, made her debut as president-designate on Wednesday afternoon. After the board of trustees announced her selection that morning, Mills attended two meet-and-greet events with administrators and representatives from the student government in the Kimmel Center for University Life. 
Her appointment follows a lengthy search for current university president Andrew Hamilton's replacement. Mills, who will be the first woman in NYU's 191-year history to serve as its president, will begin in her role on July 1 — immediately after Hamilton steps down. Hamilton, who was president for eight years, is one of many university presidents in the country to announce plans to step down following the pandemic.
Mills spoke to WSN about her new role and her hopes for the future of NYU. After spending over a decade as NYU's vice chancellor and its senior vice president for global programs and university life, she is excited to take on a new role at the university. When asked what challenges she expects to face as president, Mills said that at the moment, she wants to focus on listening to the community — and, of course, celebrating the achievement of being named president. 
"For today we want to focus on listening, hearing what is on people's minds," Mills said. "I've been here a long time and it's an opportunity for me to listen afresh. That's what I'm really excited about."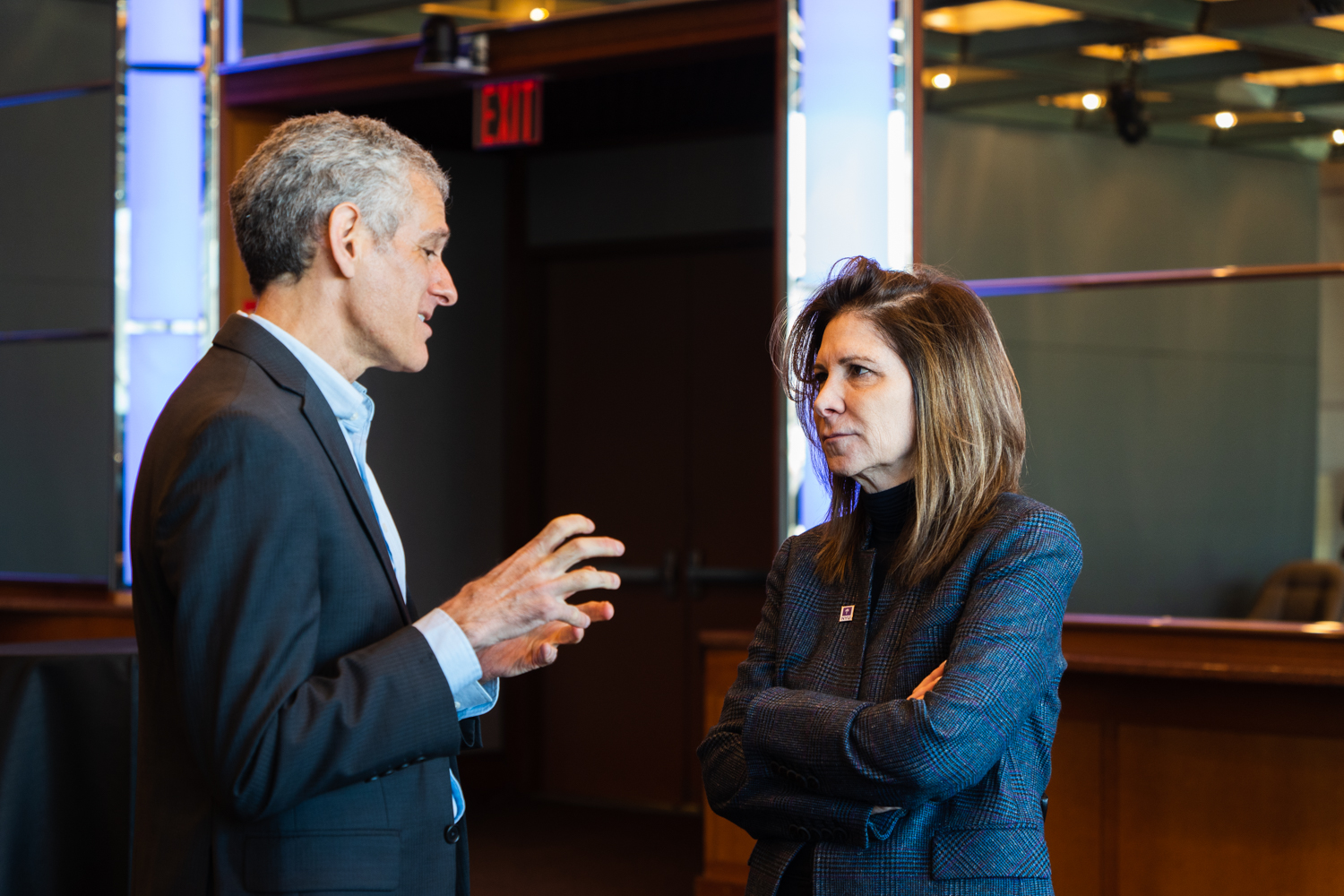 In the 24 years since she first joined NYU, Mills has been a chaired professor at the Silver School of Social Work, worked as a lawyer and filmmaker, and directed NYU's Center on Violence and Recovery. She was named vice provost in 2002, senior vice provost in 2006 and has held her current role since 2012. Mills is also a member of the New York bar and a licensed social worker.
As Mills begins her term as president, she faces a Supreme Court decision that is likely to ban universities from considering race in their admissions processes in June. She said that she thinks that no matter the outcome, it won't affect the university's diversity and equity efforts.
"We're talking about what the possible outcome might be, and obviously, we will respond accordingly," Mills said. "Our goals and our objectives remain the same, which is a full commitment to diversity, equity and inclusion."
Hamilton has previously expressed concern over the Supreme Court's upcoming decision. In October, the university joined a number of other academic institutions across the country in making a statement against affirmative action being prohibited in college admissions.
Ron Hall, the student government chair who was the only student to serve on the 26-person committee of administrators and faculty that conducted the presidential search, said Mills is looking to engage with the student body in the coming months to identify the most pressing issues affecting NYU students.
"She's aware that there's this separation between 'university admin' and students, and wants to bridge that gap more," Hall said. "A lot of students want to be able to feel that the university president is really connected to students, and I firmly believe that we'll get that out of her."
Contact Bruna Horvath at [email protected].