Tisch Students Demand NYU Fund Commute to Far-Away Studios
Students are petitioning the university for MetroCards to make long commutes to their studios more affordable.
Tisch School of the Arts students started a petition last week calling upon the Drama department to subsidize MetroCards for acting students who commute to studio classes.
The petition has garnered more than 1,300 signatures at time of publication. It was started by Tisch senior Emily Goes because upperclassmen in drama programs are required to relocate to studio spaces far from NYU's main campus that are not accessible by NYU buses. Although first-years in the drama programs have classes in studios near campus, this changes as students progress. Students tend to have class in studios three to five times a week. During production season — which starts next week — they have to go more often.
Goes said she has faced these frustrations first-hand. Her advanced training at Tisch's New Studio — focusing on musical theatre — requires frequent journeys to Pearl Studio on Eighth Avenue between 35th and 36th Streets. She recalled having to walk nearly 45 minutes to her classes and inevitably using the subway as a means of transit.
"I don't know a single person who is happily spending money to get on the subway to get to class," Goes said. 
Most Tisch students supporting the petition cited financial reasons as their main impetus, as the drama school already requires the highest tuition among NYU schools. They shared concerns that the cost of transportation — in conjunction with the exorbitant cost of tuition — would dissuade incoming students from attending Tisch at all.
Tisch junior Diego Blanc Zoco, who attends Stella Adler acting studio at 65 Broadway in Lower Manhattan, said that he was particularly concerned about first-year students for this reason.
"The cost is already a huge downside to coming to NYU and the cost of paying for [your] own subway to and from class is really unexpected," Zoco said. "We were all thinking that if we got Tisch to support us [with MetroCards], it might facilitate some people staying at Tisch."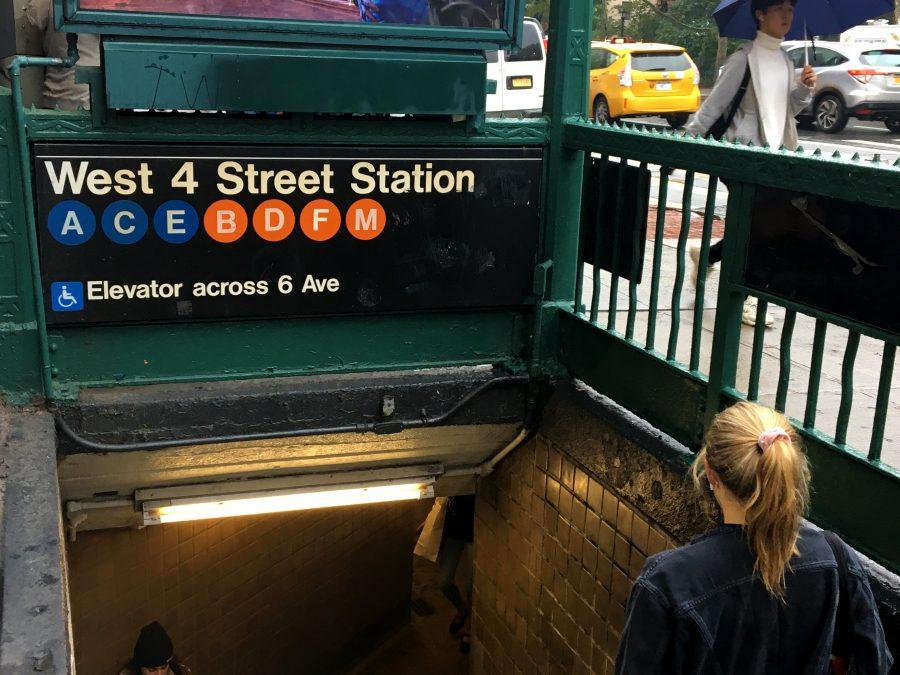 Goes emphasized that a large component of her efforts was motivated by the discussion of mental health and said the monetary burden has become a substantial source of anxiety for students.
"Financial stress means isolation and competition," Goes said. "The people I've been speaking to keep saying 'Oh, how am I going to manage next month?' 'How am I going to manage next semester?'" 
Time is also an important factor in the push for NYU to provide students with MetroCards, Goes said. Students who walk to class to save money risk being late. 
2018 Tisch graduate Andrew Farella — like Goes — often commuted to Pearl Studio. Farella said that he had to eat while walking at least once a day because his long commute left him no time to sit down.
Some students, like Zoco, strategically picked NYU residence halls that are closer to their studios.
"Luckily because I got into Lafayette, I can either take a 30-minute walk in the morning or I can take the subway and be there in 10 minutes," Zoco said.  
Discussions surrounding NYU funding transportation for students are not isolated to Tisch. In 2013, students at Tandon School of Engineering — then still the Polytechnic Institute — petitioned for transportation funding for the commute to NYU's Washington Square campus. Currently, Goes mentioned similar efforts being made at NYU's Silver School of Social work to pay for commutes to required field training for the school.
Tisch Dean Allyson Green said that remedying student transport costs had been an ongoing discussion prior to the release of the petition.
"As soon as I learned [Stella] Adler's new space was downtown and students wrote about the Adler situation, I started investigating it and tried to come up with a solution, " Green said in an interview with WSN.
Green said that, initially, the department examined the possibility of altering or expanding NYU bus routes, but she was told it could not happen because the studios are technically not NYU property.
Green said she was looking into solutions and, if providing MetroCards proves to not be feasible, other potential solutions include providing vans that would take students to studios during certain times or making further attempts to refigure bus routes.
"I'm actually hoping we're going to have a solution very soon," Green said.
Email Lisa Cochran at [email protected]