NYU Brainiacs Video Series Highlights University Research
In three-to-four-minute episodes, multiple studies are broken down into their most understandable components.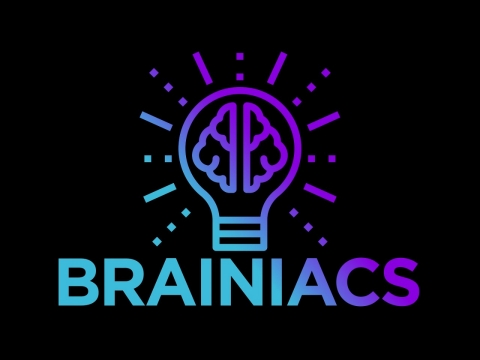 NYU launched a video series this summer to highlight and showcase university research in a viewer-friendly manner.
The series, titled NYU Brainiacs, includes three-to-four-minute episodes that feature three research projects each. The series is filmed at the Stern Studio with the help of undergraduates, although it's hosted, produced and edited by Assistant Director of Visual Storytelling Sapna Parikh. Parikh, who graduated from medical school and has years of experience as a health reporter at organizations such as ABC, CBS and FOX, joined the faculty at NYU two years ago. 
"This place is so big, and we have excellent pockets of research in so many different schools and campuses," Vice Provost for Research Stacie Bloom said. "But we didn't have a really quick, interesting, snazzy kind of way to tell our stories to a broad community." 
To tell those stories, Parikh created Brainiacs.
The format of the show draws inspiration from Seeker (formerly known as Discovery Digital), a science-based, digital show that Parikh used to freelance for. To produce an episode, Parikh reads the original study and talks with researchers. She then summarizes the project in the episode using graphics to illustrate the research in a more interesting way. 
"[We are] trying to find the ones where maybe it's about to be published, where it's visual, where it's engaging, where there is a bigger picture to it, where the research may have a bigger impact," Parikh said. "Whether it's on the environment, or health or our world that we live in."
The most recent episode included research on the connection between memory and smell, how schools of fish swim without crashing into each other and new technology allowing analysis of the seasonal migratory patterns of birds. 
The climate change research of David Holland, Professor of Mathematics and Atmosphere/Ocean Science, was featured in the first episode of Brainiacs. Holland said that working with the Brainiacs team was a positive experience.
"They were able to take the information and break it down to a level people could understand," Holland said. 
Joel Newbolt, a former NYU physics doctoral student and current post-graduate researcher at Harvard University, created a graphic used in the second episode of Brainiacs. During his time at NYU, he worked on a project studying the fluid dynamics of the movement of schools of fish. He was excited that Parikh and her team were able to use the video he generated, and he thought his research was a great fit for Brainiacs.
"It's the physics of stuff that we see in front of us on everyday scales," Newbolt said. "That's attractive to me because you can present that to a wider audience and they can get something out of that." 
Braniacs is currently in the launch stage. Moving forward, Parikh hopes that it will become a regular monthly series. She said she wants it to be something that students and faculty are excited about and can learn from. 
"I really think there's really incredible research happening here, and I think science can be fun and interesting and brought to life in different ways," Parikh said. "I hope that this series is one way to highlight what's happening here and to show the impact that it's having on our health and on our world."
Email Tessa Kilcline at [email protected]